The Fermanian Business & Economic Institute is pleased to offer the first index to track activity in the field of bioinspiration.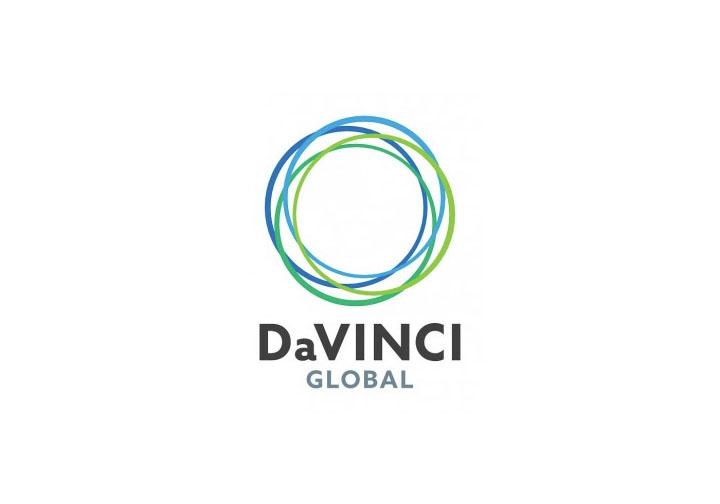 The Da Vinci Index 2.0 is the updated version of the original Da Vinci Index, which was created by the Fermanian Business & Economic Institute and launched in 2011. This comprehensive database uses advanced methodology and information to measure activity in the field of bioinspiration in the U.S., monitoring four areas of data: number of scholarly articles, number of patents, number of grants, and dollar value of grants.  
 
"Leonardo forms the image of a plant in shapes that emphasize its pattern of growth, implying that the source of change is within matter and not transcendent of it. Leonardo expresses its [Nature's] cosmic operations through its particulars, deriving his understanding of the larger movements from observation of the smaller...."

Mary D. Gerard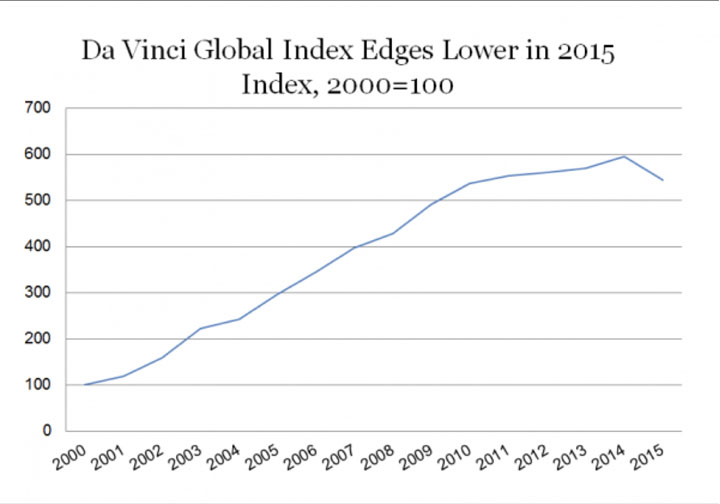 Through the first half of 2016, the DaVinci Global Index® flattened out just above 10,800. The index continued to experience a decline from its peak above 12,000 in 2014, though the decline has slowed in recent months. Although the fall in the DaVinci Global Index could be short-lived, those working in the field should be concerned about the possible loss of momentum due to the recent decline.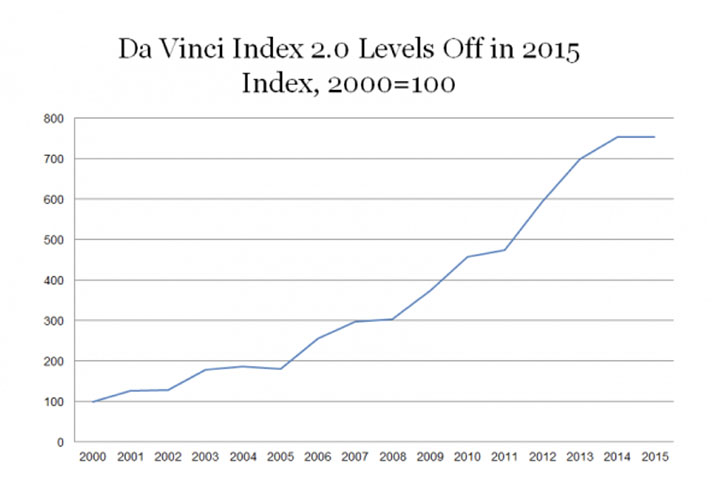 Similar to the Global Index, the DaVinci Index 2.0® has seen a slight decline since 2014. Fluctuations in patent activity, scholarly journals, and grants since that time contribute to the decline seen in the field. In spite of that decline, we believe there is still great potential for this field to rebound in the latter half of 2016.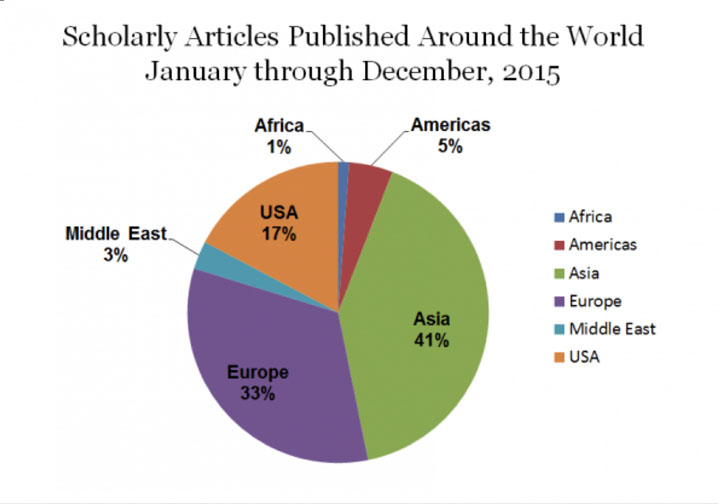 Through the first half of 2016, Asia continued to expand as the leading source of scholarly articles. As a result, Europe and the U.S. retracted in their respective shares of contributions, while the Middle East has experienced significant growth since our 2013 data was published.