Here at PLNU, we place topmost importance on ensuring that our community of students, faculty, and staff are together and safe. We have developed a long history of exemplary care and successful strategic planning around COVID safety practices that are in accordance with state and county guidelines.
Our Plans for Fall 2022
PLNU is planning for another healthy and vibrant year on campus! Although we have seen an increase in cases across the country with the BA5 variant, we are confident in our ability to mitigate risk on campus in response to these changing conditions.
View important information on our return to campus and the first two weeks of school here
Based on reduced hospitalization and/or complications due to high vaccination and booster rates within the community, better available treatment options, higher population-level immunity, and current scientific knowledge of mutations in the virus that are associated with milder illness, PLNU is well-positioned to move towards a more endemic way of life with COVID-19.
This endemic model includes a responsive mask policy to reduce transmission risk during surge times while being optional and encouraged when case rates are low. We will plan isolation in place unless you or your roommate are at high-risk for complications of COVID-19 based on CDC criteria. It is important to keep in mind that residential students who become sick with other illnesses, such as the flu or a cold, have historically remained in shared rooms with their roommate(s) while recovering.
During this more endemic phase, if local conditions change and public health officials determine disease severity or incidences have increased that pose a threat to the greater community, we will adjust our plans accordingly. We will continue to closely monitor our regional public health data, provide additional cleaning and improved air circulation across campus, encourage masking when ill from any illness, and provide high-quality medical care to all members of our campus community.
What to Expect
(Last Update: August 4, 2022)
Prior to arriving on campus, we strongly encourage students to take a PCR test, however there will be no testing required prior to Fall New Student Orientation (NSO) and move in.
We are currently not requiring a COVID-19 vaccination for the Fall 2022 semester, however, we strongly encourage it. 
We will continue to follow our existing masking policy which allows for all individuals to be unmasked outdoors and most indoor settings.*

*During the first two weeks of the semester (starting August 26, 2022) our masking policy will be adapted: We will require face coverings for all individuals indoors in large community settings including classrooms, chapel, and shared spaces where larger groups gather.

Symptomatic and exposure based testing will be available for the students through the PLNU Wellness Center. 
Students who test positive will be required to isolate per CDPH guidelines. Isolation processes will depend on the student's home location. See our FAQs for more information. 
We continue to require students to provide vaccination documentation for all doses they have received. This information can be submitted to the Wellness Center through the QuickBase app.  
Individual academic programs may have additional or different immunization requirements due to the nature of the program or the requirements of external partners. This includes, but is not limited to, internship, clinical/field experiences, or PLNU programs offered at partner sites. All students participating in such programs will be required to meet all applicable requirements.
View Our Frequently Asked Questions
What you have to look forward to at Point Loma: 
Engaging academics
Meaningful interactions between students and faculty
Comprehensive wellness resources as we continue to navigate COVID-19
Transformational spiritual life opportunities
Numerous ways for students to engage, connect, and find a home at Loma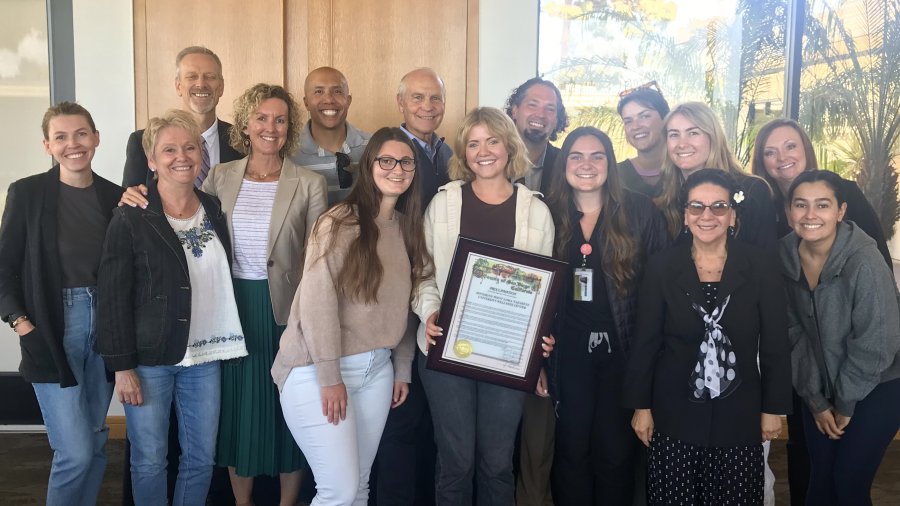 PLNU Wellness Center Honored by San Diego County for COVID-19 Response Efforts
PLNU's Wellness Center was recently recognized by the San Diego County Board of Supervisors for both their COVID-19 response efforts as well as the high level of care provided to students and the community.