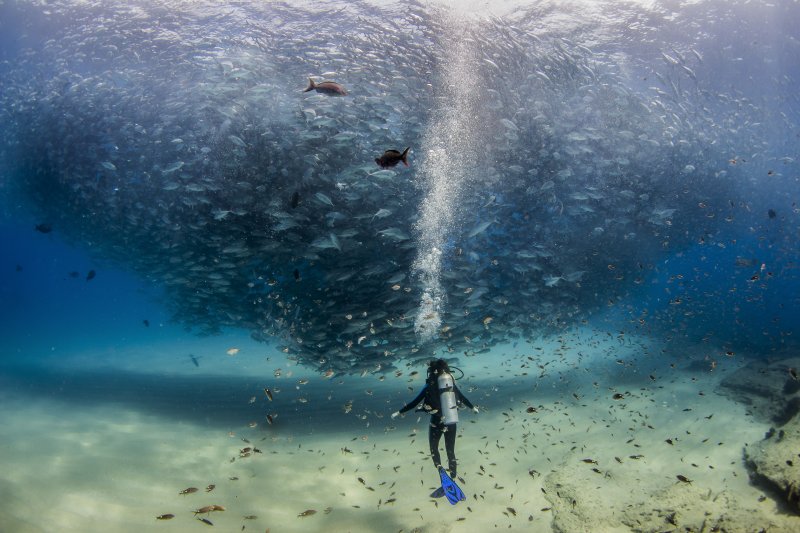 Join us as we celebrate the creative work of microbiologist, photographer, and videographer Jeff Hester (12), and view his work on the new Netflix documentary, Our Planet at our summer "block party!"
Come enjoy a "block party" on PLNU's main campus and hear from Jeff Hester (12) about his work on the new Netflix documentary, Our Planet. We will cap off the night with a viewing of the episode "Coastal Seas." Bring your own meal or support alum-owned Moody's Food Trucks "Tortally Tasty" (Denny Moody (12)) who will be serving up Mexican cuisine. Women's Auxiliary & Friends will also be selling treats!
When: Saturday, July 13, 2019, 6:30 p.m.
Where: The Greek Amphitheatre @ Point Loma Nazarene University
3900 Lomaland Drive, San Diego, CA 92016
Hosted by: The PLNU Alumni Association
Thank you to Carrie Jaquess-Gutman (82) and Anna Viettry (17) for helping to plan this event!
Event Schedule
6:30 p.m. Lawn Games & Picnic in the Greek
7:15 p.m. Q & A with Jeff Hester
7:45 p.m. Viewing of "Coastal Seas" from Our Planet (episode is approx. 50 minutes)
FREE EVENT!
VIP Showing — RSVP Required!
Register by July 1 to be entered into a drawing for PLNU swag! You must be present to win.
pointloma.edu/sd2019 or call (619) 849-2586
Don't forget to bring cash to purchase food from local alumni vendors.