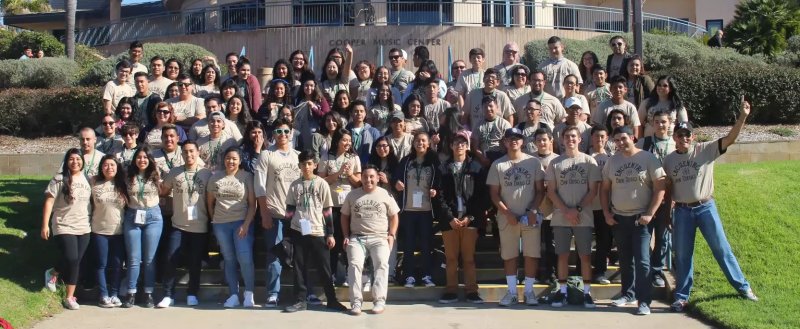 Encuentro is a weekend outreach event for Nazarene Youth in the Southwest Field.  This camp is specially designed for first generation college students as a way to make college a reality.  Part of the schedule includes a great speaker, authentic worship, university level classes, a trip to the beach, and much more!  We would love to see you here. 
Encuentro es un evento de alcance en un fin de semana para Jovenes Nazarenos en el Campo Suroeste. Este campanento esta diseñado especificamente para estudiantes universitarios de primera generación como una manera de hacer que la universidad sea una realidad. Parte de la programacion incluye un gran orador, culto auténtico, clases de nivel universitario, un viaje a la playa, y ¡mucho más! Nos encantaría verte aquí.
Date: Saturday January 19 - Monday January 21, 2019
Cost: $70 per student / $30 per sponsor
Ages: 9th-12th grade High School Students
The following Waiver Form must be printed and signed by a parent/guardian and brought with the student to check-in for the event:

Waiver and Release (English)
Waiver and Release Form (Spanish)

So, what will you do at Encuentro?
Worship with the PLNU student band
Attend University level classes with PLNU professors
Meet with current students to see what college is really like
Meet other Nazarene students from the Southwest field
For more information contact Kelby Sarti in the Office of Admissions at
(619) 849-2576 or encuentro@pointloma.edu