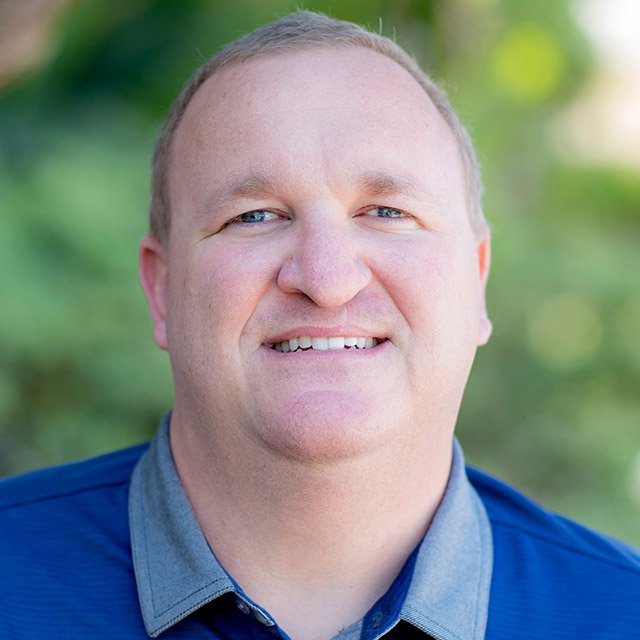 On many days, walking into Professor Ted Vickey's class is like walking into the boardroom of a prestigious organization. There may not be leather chairs or a long, shiny conference table, yet students find themselves in positions of leadership where they must work collectively to solve complex, real-world challenges — often taken straight from Vickey's 20+ years of experience in exercise science and business. Recently, he introduced a challenge from his experience as executive director of the White House Athletic Center, telling his students, "I'm the CEO, and you're all my vice presidents. This is the boardroom. We're going to come together and find a solution.'"
This project-based teaching style promotes collaboration and innovative thinking, skills that are needed in the professional world.
"It's the knowledge that gets your foot in the door," observed Vickey. "But then, it's about people skills, the ability to relate to your coworkers, and being able to take the project and find unique and innovative solutions." And this is one of his passions — preparing his students to have the skills that he wanted from his employees in the industry.
As projects wrap up and students make their presentations, invariably each group advocates a unique solution. "It gives the students an opportunity to see that you can take the same base knowledge, but you can adapt it in such a way that the outcomes can be totally different," explained Vickey.
His care for his students extends beyond the classroom. Vickey considers students who have taken his classes to be "part of the family." And because of that, he is eager to help them wherever they are in their careers.
"If someone comes to me at the end of the semester and says, 'I'm ready to do an internship. Can you help me?' I'll pull out my Rolodex, and I'll help," he said. "If it's five years later and that person is looking for a career change, I'll figure out a way to connect him or her. I take care of my family." He calls himself a connector "by passion" and says it's something he loves to do. Because of his experience, especially due to his time as executive director of the White House Athletic Center, Vickey can call up just about anyone in the industry and get a response. "I'm not shy about using those connections for my students," he said.
According to Vickey, becoming a leader in the sport management industry, or in any industry for that matter, requires a willingness to learn. As he sees it, being a learner is the foundation of great leadership: "A leader always strives to learn. A leader has a certain humbleness and an understanding that it's not about the individual; it's about the team. Leaders knows what they don't know, and know when it's time to get help. A good leader takes insight from others. Ultimately, great leadership is about serving others."
Outside of the classroom, Vickey takes his love of innovation and fitness technology — something he explores as president of Fitwell, Inc. — and uses it to bring health resources to people across all socioeconomic levels through his involvement at Canyon Ranch Institute, a nonprofit public charity committed to improving the health of all people through the use of wellness and fitness technology.
Watch Professor Ted Vickey speak at a recent TEDx event on The Wireless Future of Wellness is Now, in which he discusses the compelling reasons for using disruptive health technologies to help people in low-income communities lead healthier lives.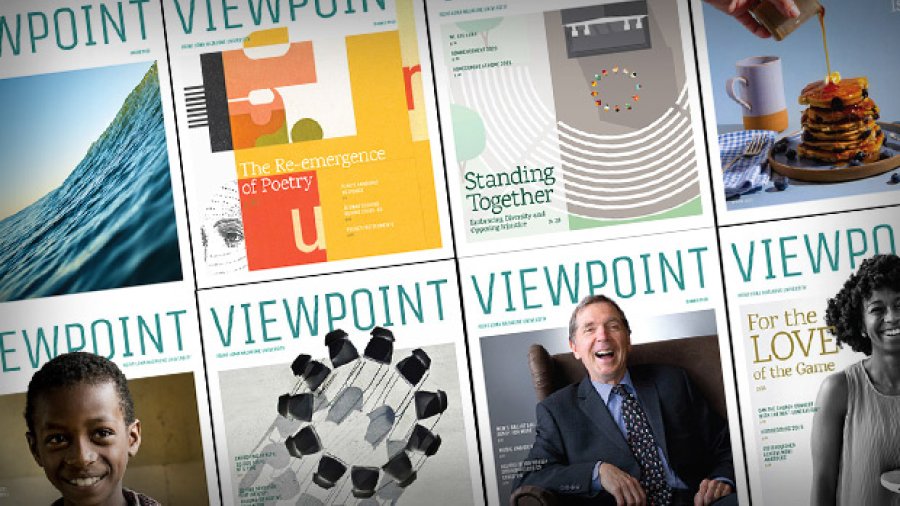 The Viewpoint
PLNU's university publication, the Viewpoint, seeks to contribute relevant and vital stories that grapple with life's profound questions from a uniquely Christian perspective. Through features, profiles, and news updates, the Viewpoint highlights stories of university alumni, staff, faculty, and students who are pursuing who they are called to be.