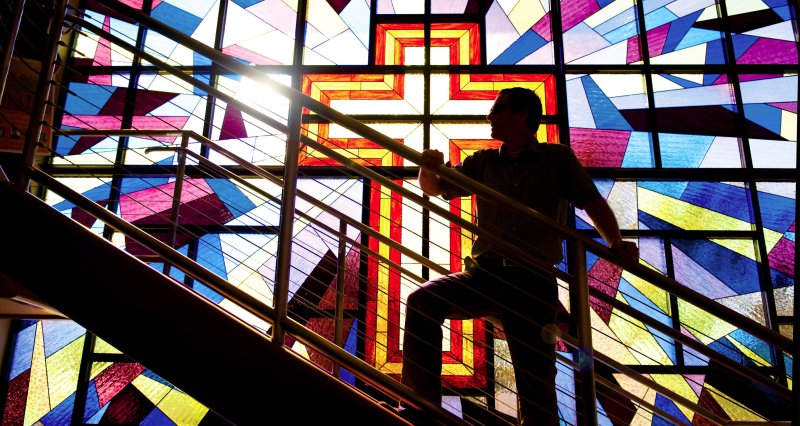 From Nov. 10-11, 2016, PLNU's Center for Pastoral Leadership (CPL) hosted leaders from Latino churches in the Southwest Region of the Church of the Nazarene for two days of listening and vision casting.
The session was part of a larger effort by the CPL to serve Spanish-speaking churches from all denominations more effectively. Dr. Roberto Hodgson, multicultural director for the USA/Canada Region of the Church of the Nazarene, was a special guest.
The meeting was facilitated by Rev. Wilmer Guido, who was hired by the CPL in September 2016 as Latino liaison. Out of 661 Churches of the Nazarene in the Southwest Region USA, more than 200 are Spanish-speaking, and that number is growing. Guido previously worked with CPL Director Dr. John Calhoun in the Northern California District of the Church of the Nazarene. Guido was responsible for planting 36 new churches during his time there.
"Now he is here to create a larger bridge with Nazarene and non-Nazarene Latino churches on our region," said Calhoun. The CPL invited the 12 Southwest Region districts to send leaders they selected to participate in the meeting. Nine opted to participate and sent coordinators they chose to represent their districts. "The district coordinators discussed a variety of issues," said Calhoun. "Their number one priority is a graduate program in the Spanish language for pastors who want a master of ministry." Progress is now developing quickly for this new academic program to commence in September 2017.
Calhoun said another priority for the group was to learn how to best reach second generation immigrants and how to be relevant across cultures.
Guido said, "The Latino pastors I have talked to are very thrilled that PLNU is reaching out to them in this new way. There is a growing appreciation for the opportunities PLNU gives its students and congregations."
This meeting is expected to be the first of more sessions with district coordinators and Latino church leaders.