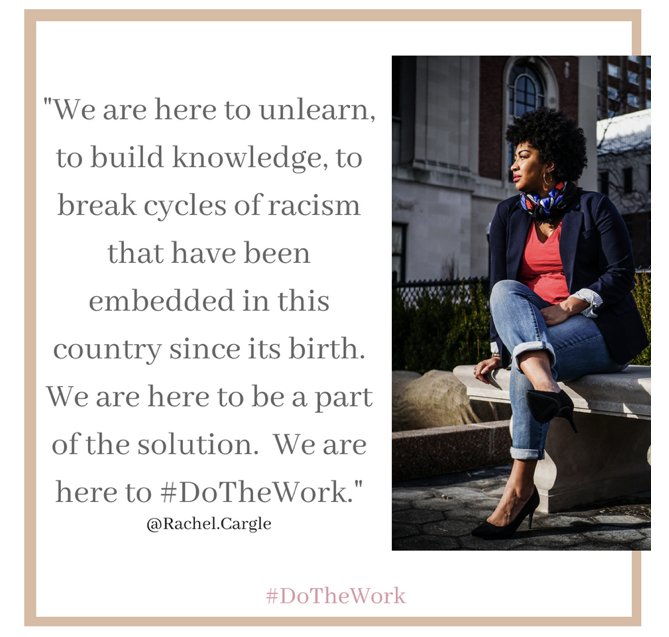 Let's #DoTheWork of Anti-Racism Together!
As a team, the Center for Justice & Reconciliation is committed to critically reflecting on the ways we participate in and perpetuate systems of oppression. We actively seek to dismantle these systems in order to "...do justice, love mercy, and walk humbly with God" Micah 6:8.
Every day for a month, we are taking a few moments to learn from the resources Rachel Cargle has curated into short prompts to think critically about racism in the U.S. and work to become better allies with the Black community. The "Do The Work" course is an action based learning tool to analyze "how race relations play out over history and manifest themselves in modern times." The author, Rachel Cargle, provides resources and action items to engage meaningfully with each day's topic through day 13. We have gathered material for the rest of the 30 days to continue learning together and compiled them into one document with daily prompts. 
Follow Along Here
Join us to #DoTheWork and learn as a community! 
Don't hesitate to reach out if you have any trouble, and follow along on our Instagram page @plnucjr so that we can learn together!