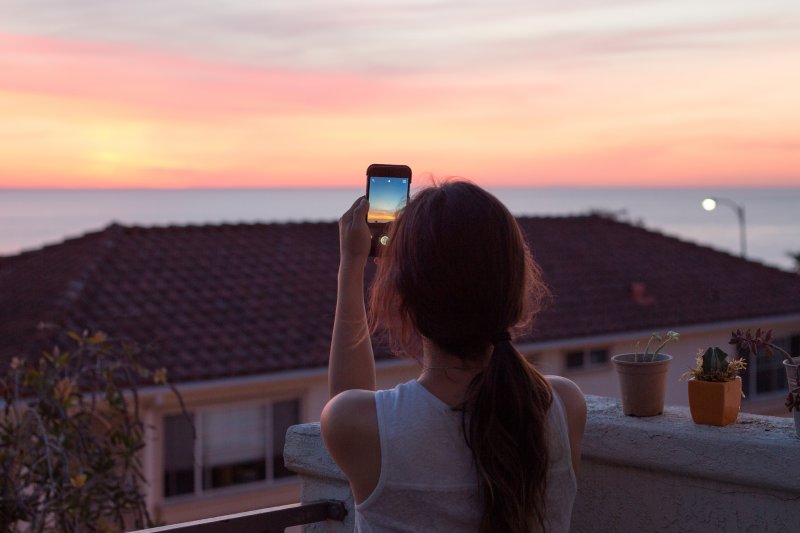 Program Summary:
Thank you for inquiring about PLNU's Pastor Vacation Program, also known as Loma Ocean View Escapes (L.O.V.E.). We are looking forward to hosting you! Gracias por preguntar sobre el Programa de Vacaciones para Pastores de PLNU, también conocido como "Loma Ocean View Escapes" (L.O.V.E.). ¡Estamos deseando recibirte!
This is one of the many ways that Point Loma Nazarene University says "thank you" for faithfully serving our Lord in full-time ministry in the Nazarene Church. We want to express our gratitude by making our Flex housing units available to pastors during the summer months of June and July at no charge.
Registration:
This link will be active starting March 1st: https://plnucpl.elexiochms.com/external/form/a7d414f7-0b14-4820-8495-af73d75aebcd
Over the years, this program has become increasingly popular and as a result we have more demand than we are able to fulfill. Consequently, we thought it would be helpful to state up front the strategic purpose of this program.
A lo largo de los años, este programa se ha vuelto cada vez más popular y, como resultado, tenemos más demanda de la que podemos satisfacer. En consecuencia, pensamos que sería útil declarar por adelantado el propósito estratégico de este programa.
The purpose of the L.O.V.E. Program is as follows. El propósito del programa L.O.V.E. es el siguiente.
1. To "give back" to the pastors on the PLNU Educational Zone. Your Nazarene church faithfully supports the mission of PLNU through prayer, the sending of students, and/or the paying of your educational budgets. We are grateful and thus, seek to partner with you in this way (among many). 

1. Para "devolver" a los pastores en la Zona Educativa de PLNU. Su iglesia del Nazareno apoya fielmente la misión de PLNU a través de la oración, el envío de estudiantes y / o el pago de sus presupuestos educativos. Estamos agradecidos y, por lo tanto, tratamos de asociarnos con usted de esta manera (entre muchos).

 

2. To provide a place where actively serving pastors can be renewed and find rest, given that many pastors work long hours and have very few opportunities to play and be with family.

 

2. Proporcionar un lugar donde los pastores en servicio activo puedan renovarse y encontrar descanso, dado que muchos pastores trabajan largas horas y tienen muy pocas oportunidades de jugar y estar con la familia.

 

3. To make what would otherwise be an expensive vacation experience low-cost and affordable to pastors, given that many pastors do not make much income.

 

3. Hacer que lo que de otra manera sería una experiencia vacacional costosa, sea de bajo costo y asequible para los pastores, dado que muchos pastores no ganan mucho dinero.

 
Decisions for acceptance will be made with the above goals in mind, with special attention to what appears to be the greatest need. We also take into consideration how recently (if ever) you have been able to experience this program as we desire for this program to reach many pastors.  Apartments are available June 1st-July 25th 2020.
Las decisiones de aceptación se tomarán teniendo en cuenta los objetivos anteriores, con especial atención a lo que parece ser de mayor necesidad. También tomamos en cuenta cuán recientemente (Si ha venido antes) ha podido experimentar este programa como deseamos que este programa llegue a muchos pastores. Los apartamentos están disponibles del 1 de junio al 25 de julio de 2020.
We are provided with eight apartments to use within the space of a two-month window. Please know that we work hard to maximize our resources to ensure that as many pastors as are able have an opportunity to enjoy this experience. We hope to host you at PLNU this year or in future years!
Contamos con ocho apartamentos para usar dentro del espacio de una ventana de dos meses. Tenga en cuenta que trabajamos arduamente para maximizar nuestros recursos para garantizar que la mayor cantidad de pastores que tengan la oportunidad de disfrutar de esta experiencia. Esperamos recibirlo en PLNU este año o en años futuros.
Details:
Each 2 bedroom apartment comes with one queen bed, four twin beds, two bathrooms, and a kitchen. Every kitchen includes a complete set of appliances that include a refrigerator, stove and oven, as well as a microwave, commercial grade kitchen faucet, coffee maker, and toaster. Bedrooms include sheets, pillows, and a large closet. Bathrooms, each with a tub, include six full sets of towels. Apartments are complete with a TV and wifi access.
The Point Loma campus, located on the oceanfront in San Diego, is ranked one of the most beautiful campuses in California. With the ocean horizon on one side and the downtown skyline on the other, there are gorgeous views no matter which way you turn. Many of the apartments overlook a breathtaking view of Sunset Cliffs National Park, a 68-acre ocean vista stretching along the Pacific bordering the western edge of Point Loma. However, the L.O.V.E. experience does not end with the beautiful apartments. In addition to the scenic views, San Diego is renowned for its beaches, concerts, museums, and amusement parks available for families with kids of all ages, all of which can be found in the guest book provided in every apartment.
If you have any questions, please contact Heather Hayes-Haigh at hhayesha@pointloma.edu or call (619) 849-2410.