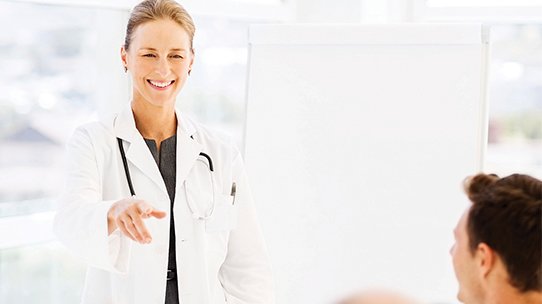 In fall 2016, PLNU launched a new doctoral-level degree — the Doctor of Nursing Practice (DNP). The DNP is a hybrid-format program serving RNs with their Bachelor or Master of Science in Nursing. "Doctoral students bring an air of excitement and energy to the campus community," said Dr. Barb Taylor, professor and dean of PLNU's School of Nursing (SON). "These nurses enhance scholarly discourse throughout the university through projects and assignments. Innovation and creativity are the hallmarks of their program of study. The DNP furthers the university mission and vision within the nursing community in San Diego and beyond."
The DNP is PLNU's terminal nursing degree among a suite of academic offerings from the SON, including the Bachelor of Science in Nursing (both the bachelor's degree on PLNU's residential campus and the RN to BSN offered at select community college partner locations throughout San Diego), the Master of Science in Nursing, and the post-MSN certificate.
In addition to increasing the academic breadth of the institution, the DNP also serves to meet an industry need to prepare nurses for the highest levels of nursing leadership and engage on policy level decisions regarding patient care.
In 2001, the Institute of Medicine released a report titled "Crossing the Quality Chasm," which laid out recommendations and benchmarks for how the field of nursing could improve and better meet the needs of patients and their families. In response to the report, the American Association of Colleges of Nursing (AACN) examined nursing's critical role in both ensuring the highest quality of healthcare for patients and the broader community. To better prepare the field of nursing to be one of advocacy for the profession and patients, AACN published a position statement in 2004 supporting the DNP as both the terminal degree for clinical nursing education and the graduate degree for advanced nursing practice preparation. In 2010, the Institute of Medicine's "Future of Nursing" recommendations were to double the number of nurses with doctorates by 2020.
The DNP is focused on clinical practice competencies rather than the in-depth focus on academic research of the Ph.D. The degree prepares students with critical skills needed to translate evidence-based care into practice, improve systems of care, and measure outcomes of patients and communities.
"The DNP is a cumulation of more than eight years of exploring, planning, writing, and preparing various documents for the SON, the university, regional accreditation, and SON accreditation," said Taylor. "Faculty have attended several national conferences to ensure the curriculum is rigorous and feasible. We included graduate students and the healthcare community to gain input and ideas and implement best practices. Tremendous support from our clinical partners has been extremely positive as we have moved forward."