This resource page provides the latest updates on COVID-19 and any impact to the PLNU campus and/or university-sponsored travel. More information about COVID-19 is available on the CDC website at cdc.gov/covid19.
PLNU leadership is closely monitoring the worldwide situation regarding the Coronavirus (COVID-19) and the changing advisories and conditions which may affect the university. We are doing everything we can to mitigate our campus exposure and to be prepared to respond quickly should conditions change.
For more information, please visit our COVID-19 Information page.
---
UPDATES
5/28/2020
12 p.m. PDT
Fall 2020 Campus Update 
PLNU will resume in-person education this fall — with extensive measures in place to ensure the health and safety of our campus and the strength of the academic experience. Our reopening pathway is planned with multiple contingencies. These plans are informed by what we've heard from you - students, parents, faculty, and staff. We've redesigned many parts of our academic, co-curricular, and physical campus experience with you in mind. 
One of the most significant changes we've made in our fall planning is an adjustment to the undergraduate academic calendar. Specifically, to move the start of the fall semester two weeks earlier. 
The Fall 2020 semester will begin Monday, August 17, 2020 and students will be able to return home by November 24 or 25, 2020. Final assignments will be completed remotely the week after Thanksgiving. The fall semester will conclude on December 4, 2020. 
Winter break will be December 5, 2020–January 10, 2020. There will also be the addition of a winter mini-term that will take place January 11, 2021–February 12, 2021. This winter mini-term will function similar to a summer term. We built this so students have the opportunity to spread out their class load during this time, fit in an extra course, or just take a break. If you choose to take a class this term, it will be free of charge.
By adjusting the academic calendar we hope to prevent the need for students to travel back and forth, which would enhance transmission at a time of the season when we are likely to see a considerable amount of respiratory-borne illness.
*The Graduate and Adult Degree Completion Academic Calendars will remain the same
Learn more details on our Fall 2020 plans here
---
5/22/2020
3 p.m. PDT
Commencement Celebrations – Class of 2020 
The initial decision to postpone Commencement to August was based on the best public health guidance available at the time. However, the benchmarks in Governor Newsom's four-phased California Resiliency Roadmap and recommendations from public health officials have made it clear that PLNU's distinctive, in-person celebration in the Greek Amphitheatre will not be possible for the foreseeable future.
In an effort to honor our graduates with the official conferral of their degrees in a timely, safe, and meaningful PLNU celebration — in 2020 — the new "Drive-Up Graduation in the Greek" will be held this summer over the weekends of July 25 and August 1. More details have been shared with graduates and are available on the Commencement website.
---
4/13/2020
1 p.m. PDT
Credit/No Credit Grading
Following extensive consideration, PLNU faculty is enacting an optional Credit/No Credit (C/NC) academic grading policy through the remainder of the spring 2020 semester (excluding quad 1 courses). This decision is to ensure students can complete their spring semester and maintain academic progress and post-graduation plans. 
For each individual current full-semester or quad 2 course (excluding quad 1 courses), students may select to retain their earned end-of-term grade or switch to a corresponding C/NC grade within a three-tiered rubric of Satisfactory Plus (SP), Satisfactory (S), or Unsatisfactory (U). This option will be available once final grades are available for review with a decision required no later than two weeks beyond the final day to submit.
 
| | |
| --- | --- |
| Letter Grade Earned | Transcript Designation |
| A to C | SP |
| C- to D- | S |
| F | U |
SP Grade: Satisfactory Plus
SP grades DO earn course credits.
SP grades are NOT counted in the overall GPA calculation.
SP grade DOES satisfy a "C or better" prerequisite for another course.
S Grade: Satisfactory
S grades DO earn course credits.
S grades are NOT counted in the overall GPA calculation.
S grade does NOT satisfy some course or program requirements of the "C or Better" prerequisite for another course or of "C or better" to pass … therefore would still require a repeat.
U Grade: Unsatisfactory
U grade does NOT earn course credit and would, therefore, require a repeat.
U grade is NOT calculated as part of the overall GPA calculation.
Please be aware that some majors, graduate/professional schools, accreditation agencies, and licensure bodies require letter grades for completion rather than allowing a credit/no credit designation. Students within those programs may not be able to choose this designation and should consult with their academic unit leader or program director to determine if the policy is applicable for any courses in their program.
Because of the complexities of this issue and potential future impacts it may have on a student's educational journey, we strongly recommend consultation with PLNU advisors/counselors before making final decisions. Additionally, more detailed information to help students navigate their decisions regarding this policy will be updated and announced as available. 
---
4/3/2020
5 p.m. PDT
Town Halls
Thank you to many of you across our community for joining our new series of Zoom Town Halls. These virtual opportunities are an important way to stay connected and address questions in these days of physical distancing.
Undergraduate Students and Parents: Thank you for your participation in our Zoom Town Halls on March 26 and April 2. The March 26 video is available on the website for your review. I'm so sorry to say that, due to technical difficulties, the recording from yesterday's Town Hall was not recorded. We are making significant updates to the website this weekend to reflect information discussed and connect you directly with resources. We look forward to meeting with you again after the Easter Recess.
Graduate and Professional Students: Please join me for a Zoom Town Hall Tuesday, April 7, at 4 p.m. to provide an update on the transition to virtual learning and feedback received through your GPS Google Feedback Form. We will also discuss available student support services and answer questions you may have. You are welcome to submit questions in advance to COVID19info@pointloma.edu or ask questions in the chat during our meeting. This meeting will be recorded and available on the website.
Faculty and Staff: Our PLNU Employee Town Halls and Faculty Meetings have convened several times through Zoom and I have been so encouraged by the robust participation of our staff and faculty - thank you! These recordings are available on the employee portal and are available for your review. Unfortunately, as with our Student and Parent Town Hall, yesterday's April 2 All Employee Meeting recording is unavailable. Thank you for your patience and understanding in this situation. My written update from yesterday's Town Hall is available in the portal. We'll reconvene these Employee Town Halls on Thursday, April 16, at 3 p.m. after the Easter Recess.
Academic Updates
Thank you all for your ongoing feedback through the Undergraduate and Graduate and ADC Student Feedback Forms. Please continue to share your insights and reach out as we complete spring coursework. 
While the university continues to evaluate semester grade policies, academic grades for Spring 2020 will not have a negative impact on calculations that determine ongoing eligibility for PLNU merit scholarships.
PLNU will continue with online course instruction through the summer sessions. This includes both traditional undergraduate summer school on the Point Loma campus and all Graduate and Adult Degree Completion summer term programs. The summer calendar will not change but we will be adjusting course offerings for traditional undergraduate summer school and will have more details next week.
For the fall semester, we are planning for our campuses to be open and for classes to be conducted in a traditional face-to-face manner. Obviously, we are closely monitoring the COVID-19 spread and will keep you updated in the weeks and months ahead.
---
3/25/20
4 p.m. PDT
After much deliberation and taking into account the health and wellbeing of our students, guests, staff and faculty, PLNU has made the decision to postpone the May commencement ceremonies and related celebrations to a later date. Specifically, we have rescheduled commencement ceremonies to take place on August 21 and 22 ahead of the fall 2020 semester. Additional details will be forthcoming as campus partners work, together with students, to build out this celebration weekend.
We recognize that the dynamic changes brought about by COVID-19 have impacted all of us in different ways. However, for those students expecting to graduate this May, this situation has been all the more difficult. Commencement is a monumental event that represents the culmination of significant academic achievement for PLNU students and their families. Given its significance, the decision to reschedule the ceremonies and surrounding events was weighed very carefully in line with public health guidelines.
As we move forward, we are grateful for your understanding and patience as we make decisions for the good of all of the PLNU Community commensurate with the global challenge of this health crisis. We know that this decision, in particular, may cause disappointment, frustration and deep sadness. As we move through this difficult time, we look forward to August when we can gather together in the Greek Amphitheatre to celebrate and honor the Class of 2020.
---
3/16/20
3 p.m. PDT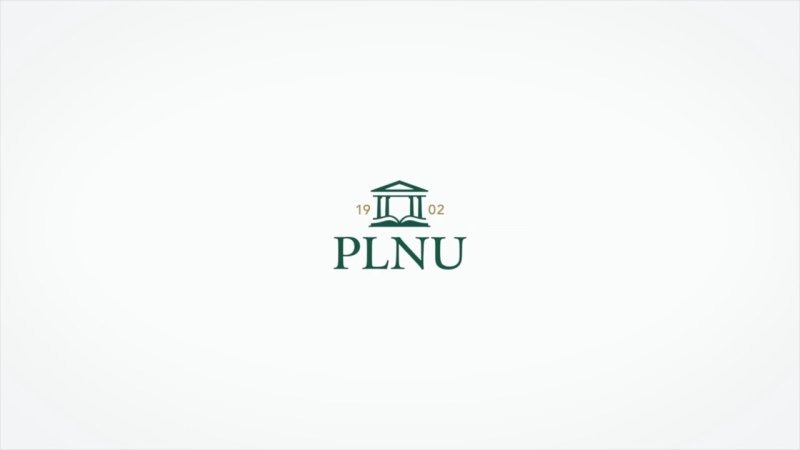 Campus Events
We are limiting campus events and access to campus from outside groups. PLNU is canceling or postponing non-essential events with an expected attendance of 100 or more. This includes chapel services. Alternative modalities for chapel are being developed, including online opportunities.

Spring Commencement
PLNU has made the decision to postpone the May commencement ceremonies and related celebrations to a later date. Specifically, we have rescheduled commencement ceremonies to take place on August 21 and 22 ahead of the fall 2020 semester. Additional details will be forthcoming as campus partners work, together with students, to build out this celebration weekend.

Enhanced Campus Cleaning
We will continue the use of CDC-recommended cleaning materials that are effective against numerous pathogens and have increased the frequency of cleaning throughout campus, specifically high touch and traffic areas and other common areas.

Campus Decision Making
Please know, the PLNU campus remains safe. The transition to online learning while maintaining regular campus service - including residence halls - is in line with other colleges and universities in our region and allows our community to practice "social distancing" as recommended by public health officials.
We fully appreciate that these steps are inconvenient, disruptive, and disappointing for many. We understand the significant value of learning face-to-face in the classroom and our strong student-faculty engagement. We also recognize that this situation is rapidly changing and calling on us to implement extraordinary and temporary measures to support the wellbeing of our community. 

We will keep you informed of any developments.