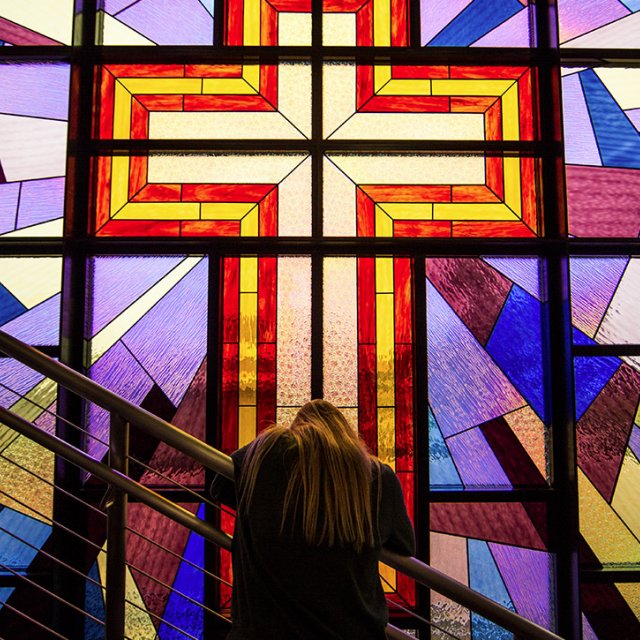 When you consider the injustices around us, do you feel called to combine your faith with action? At PLNU, you can do more than just study the issues. At the Center for Justice & Reconciliation (CJR), you can be a part of affecting our community for good. We call it the "upside-down Kingdom," where the plight of the "least of these" matters.
At the CJR, we study poverty and oppression and teach Christian means of social engagement. Doing justice involves naming the injustices and confronting the powers that cause them. It means acting in a world that is crying out for reconciliation and hope.
Through advocacy, research, and education, we study fair trade and worker rights, immigration and racial justice, and human trafficking. Our work includes student-led initiatives, nationally recognized research projects, community leadership, and educational outreach.
Here are some of the ways you can get involved at the CJR:
Border Pilgrimage
Witness firsthand the contrasts between how U.S. Border Patrol protects the border and how families have been separated by immigration laws. You will meet migrants who have been deported while trying to enter the U.S. and tour the red light district of Tijuana. This trip will push you to grapple with complex issues. If interested, please fill out our registration form.
Roots of Giving
In our age of consumerism, it's easy to forget the supply chains behind the gifts we give at Christmas. The annual student-led Roots of Giving Fair brings artisans, farmers, immigrant businesses, and other community members together on the PLNU campus to sell their fair trade and justly created goods.
Brewed Awakening
At our monthly Brewed Awakening, you can enjoy fair trade coffee, tea, and intriguing speakers who will stir your social conscience. Each speaker highlights a different issue that aligns with the focus areas of the CJR, and has the potential to shift your perspective and ignite a passion for justice you may not have even known you had. Over a dozen faculty regularly make Brewed Awakening a part of their courses, and PLNU alumni named the series as one of their favorite college memories.
Internships at the CJR
Want to put your passion for justice and reconciliation to work? We are always looking for enthusiastic and talented interns to join our efforts! As an intern, you will be a leader of the student movement on campus and have the opportunity to create a vision for how students get involved with the CJR. You'll plan special events, mobilize your fellow students, and represent PLNU in the community through outreach efforts and working with direct service agencies. This is a unique opportunity to make a difference in your community while networking and building relationships for the future.

There is so much more to explore and many more ways to get involved at the Center for Justice & Reconciliation.