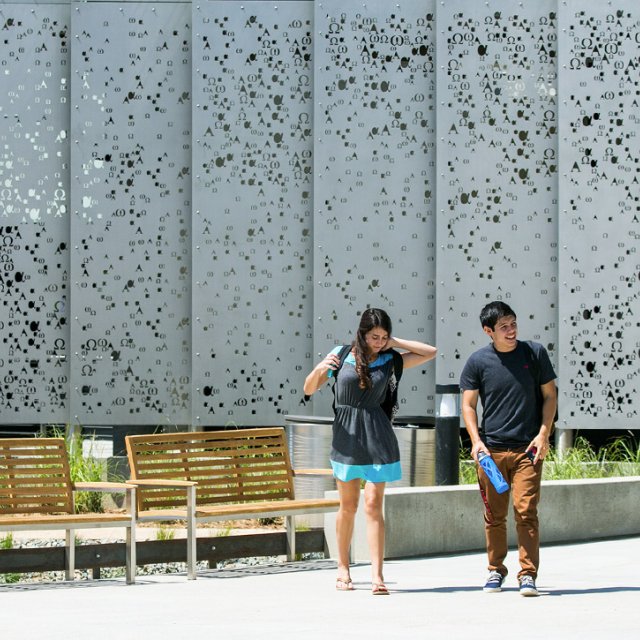 Science Honors Weekend is an annual event for incoming computer science, engineering, information systems, mathematics, and physics students.
Invitations to the event are based on GPA and SAT/ACT scores. PLNU is known for its high-quality mathematics programs, and has designed this weekend to encourage students to pursue their mathematical interests, help them make informed decisions about their futures, and provide an opportunity for them to compete for a limited number of honors scholarships.
The weekend is packed with activities to help give an overview of PLNU and its mathematics programs. Students come away with an increased knowledge of college life, a sense of the PLNU community, new friendships, and quite possibly a substantial scholarship — all of this and some terrific photos of sunsets over the Pacific Ocean.
Science Honors Weekend is for:
Students in the fall of their senior year of high school
Those with GPAs of at least 3.8 (weighted average)
Those with ACT composite scores of at least 28 or SAT score for evidence-based reading and writing + math is 1300 or higher
Those that are available the entire weekend, from Friday 2 p.m. until Saturday 1 p.m.
Please note we gather student names for Science Honors Weekend invitations from the PLNU database in early November, so to be on the list you need to have begun your PLNU application and declared a major in computer science, engineering, information systems, mathematics, or physics by then.
If you are a high school senior, meet the above minimum qualifications, are interested in studying computer science, engineering, mathematics, or physics, and would like to be considered to participate in next year's Science Honors Weekend (2021 dates and information coming), please register below.
Hear what past Science Honors Weekend attendees had to say:
"SHW was a great experience. I got to meet all the science faculty, and they surprised me by how much effort they put into really getting to know all the students that came. Because of everything that they put on for us during that weekend, I was totally comfortable choosing PLNU when time came to enroll. One of the things that has struck me since it happened, though, is how genuine everyone was. Nobody tried to hide any of their flaws. The faculty and staff tried to help all the students find out if PLNU was the right fit for them, and they even actively encouraged us to go elsewhere if that is where God was leading us. I truly admire the faith that they all showed (and continue to show, now that I am a student here) in trusting God to get the program where it needs to be. I highly recommend SHW to any qualified student that is considering PLNU, because I know that they will not regret it, even if they do not end up deciding to come here in the fall."  

TJ Wiegman, 2016 SHW attendee and PLNU Class of 2020 
"The reason this weekend was so special and amazing was the time I got to spend with the other science honors' students. It's crazy that in just 40 hours I formed super strong bonds (pun intended) with people I had just met. PLNU did a fantastic job at centering the weekend around allowing us, the students, to interact with and get to know each other. I would highly encourage anyone who is extended the opportunity to take advantage of this incredible experience."

Paul Green, 2015 attendee
"Science Honors Weekend was a huge part of my decision to attend Point Loma. Every professor we met was fantastic, the other students were great, and I found out that PLNU has an even better science program than I thought. The highlight of the weekend was hearing about undergraduate research. I can't wait to get involved with it myself."

Daniel Harper, 2014 attendee
Need more information?
Contact Stephanie Krahenbuhl at skrahenb@pointloma.edu or (619) 849-2219.