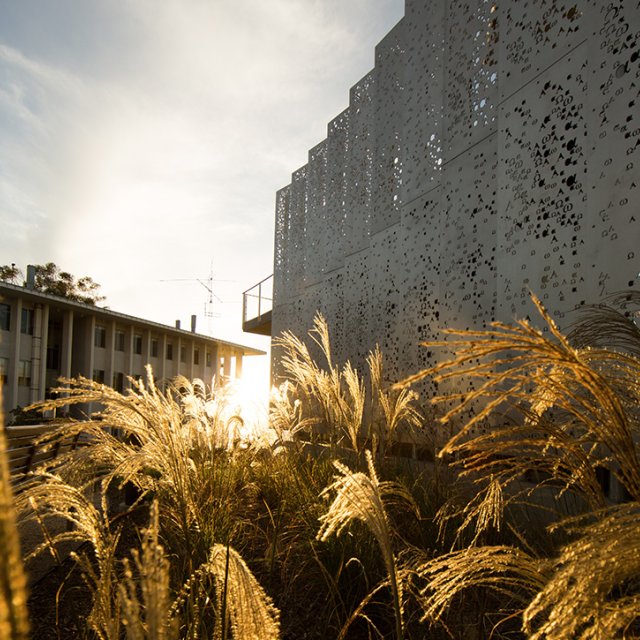 PLNU is known for its high-quality science and mathematics programs and has designed the Science Honors' event to encourage students to pursue their scientific interests and help them make informed decisions about their futures.
The event is packed with activity and will give a great overview of PLNU and its science and mathematics programs. Students come away with an increased knowledge of college life, a sense of the PLNU community, and new friendships.
The Science Honors' event is for:
Students in the fall of their senior year of high school

Students that receive an invitation to University Scholars Preview
Invitations to the event are based on GPA and SAT/ACT scores, and will be sent by our admissions team along with the Honors' Scholars Preview information. We will be offering scholarships to a few students with high financial need.  High financial need scholarship application information will be sent separately to those that have filed their FAFSA form prior to January 1st.
Need more information? 
 
For Admissions (the best contact for this event) please email admissions@pointloma.edu or call (800) 733-7770.
Students interested in majoring in Biology, Biology-Chemistry, Chemistry or Environmental Science may contact LeAnne Elizondo at lelizondo@pointloma.edu or (619) 849-2205 (email is preferred).
Students interested in majoring in Computer Science, Cyber Security, Data Science, Engineering, Information Systems, Mathematics or Physics may contact Stephanie Krahenbuhl at skrahenb@pointloma.edu or (619) 849-2219 (email is preferred).
Hear what past Science Honors' Event attendees had to say:
"Science Honors' Event was an amazing chance to really explore the science program that Point Loma has to offer. I loved hearing from current students about how much fun they were having, what projects they were working on, and stories from their internship or research opportunities. Even though environmental science is a less popular major, it was still explored in depth and I left feeling very confident in my major choice. Aside from all this, I was able to meet lots of incoming freshmen, like myself, some of whom I still hang out with and see walking around campus."

Noah Harrel, SH attendee
"Science Honors' Event was a major factor in my decision to attend PLNU. Getting to sit down with professors over meals and discuss their research was invaluable to my decision making process. I knew I was personally valued by PLNU, and that professors were excited not only about their research but also about my own development as a scientist. Plus, I made a lot of close friends in the science program, including my roommate for the past two years!"  

Kate Johnson, SH attendee
"It was actually attending Science Honors' Event that confirmed my decision to attend PLNU.  It allowed me to get an inside glimpse of what being a biology student at Loma would really be like.  What really impacted me was being able to meet the kind, caring, and impeccable professors and staff.  I could tell right away that the professors loved what they did and loved the current and prospective students, as well.  It was also nice to be spoiled a little bit by the school and get to know future classmates.  The event was both informative and a blast! I highly recommend SH to any invited student considering calling PLNU their future home."    

Brittney Shaw, SH attendee
"SH was a great experience. I got to meet all the science faculty, and they surprised me by how much effort they put into really getting to know all the students that came. Because of everything that they put on for us during the event, I was totally comfortable choosing PLNU when time came to enroll. One of the things that has struck me since it happened, though, is how genuine everyone was. Nobody tried to hide any of their flaws. The faculty and staff tried to help all the students find out if PLNU was the right fit for them, and they even actively encouraged us to go elsewhere if that is where God was leading us. I truly admire the faith that they all showed (and continue to show, now that I am a student here) in trusting God to get the program where it needs to be. I highly recommend SH to any qualified student that is considering PLNU, because I know that they will not regret it, even if they do not end up deciding to come here in the fall."  

TJ Wiegman, SH attendee
"Science Honors' Event was a defining experience in my college search. I had a blast meeting with the outstanding Biology faculty and staff, getting to know other prospective students, and experiencing the amazing atmosphere here at PLNU. From my meetings during the event, I determined that this is where I wanted to spend the next four years learning and growing intellectually and spiritually."

Amy Eppert, SH attendee