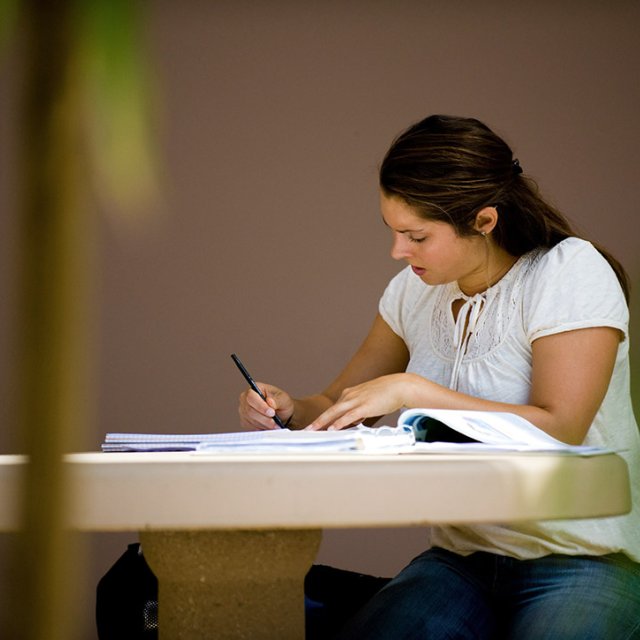 The Writing Center, located in Ryan Library, is a vibrant writing community where trained writing consultants work one-on-one with student writers in college composition courses.
The Writing Center provides an opportunity for you to work individually with trained writing consultants. These trained consultants work alongside student writers to meet them at their point of need and at all stages of the writing process. You might work with a consultant to explore topic ideas, discuss and compose a main claim, find support for the main claim, or develop and reorganize the content of a process draft. While the conversation in the session is about the written assignment, the focus is also on you. The pen remains in your hand, and our consultants ask questions to lead you into an understanding of what you know but have not yet included in your draft. Our consultants affirm what you have done well and assess what is still needed, enabling you to become a more confident, skilled, and self-sufficient writer and thinker.
Rev. Dr. Holland Prior is the director of the Writing Center. For more information, please contact the Writing Center at writingcenter@pointloma.edu.
Writers' Studio Helpful Links