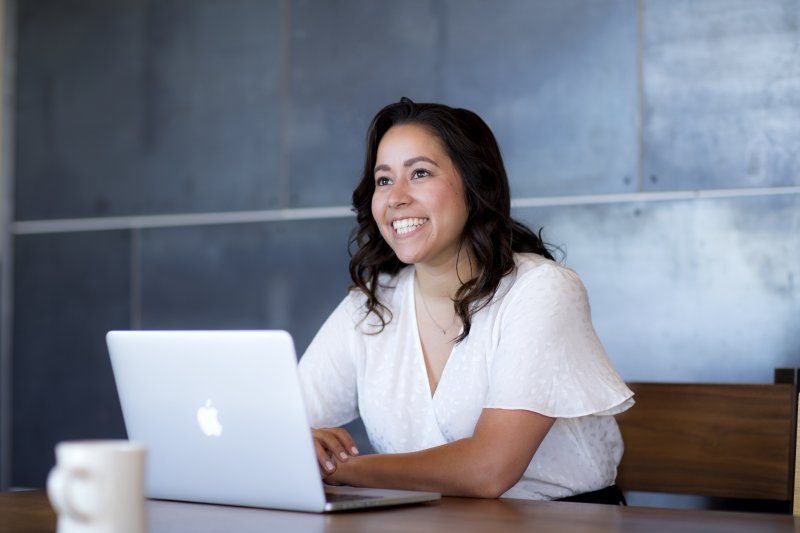 Point Loma Nazarene University offers a unique scholarship available to women seeking an MBA to advance their careers.
This scholarship was created to support and encourage women who want to fill the need in the business community for female leadership.
I had the pleasure of speaking with Dr. Jamie M. McIlwaine, who serves as the Associate Dean of Graduate Business Education at Point Loma Nazarene University. She provided a wealth of information regarding the university and its MBA programs. Dr. McIlwaine explained, "We have two modalities in which you can obtain your MBA. Each offers the same curriculum, but the delivery is a bit different. There is an Evening MBA program, which is typically for full-time working students who have been in the workforce anywhere from five to twenty years. These students attend classes two nights a week, taking two classes at a time with the program taking two years to complete. Our second option is our Daytime MBA program, and that is for recent college graduates who decide to continue after college graduation to obtain their MBA. These students typically have zero to two years of work experience and attend the MBA program full time during the day. They attend classes Monday through Thursday for one year, at which point they have completed the curriculum and will receive their MBA.
__________
Experience life-changing education.
Connect with PLNU.
__________
The PLNU MBA Women in Business Scholarship 
One of the biggest deterrents for students obtaining their MBA is often the cost involved to do so. Point Loma Nazarene has many scholarship opportunities available to help alleviate the financial limitations faced by many students. The implementation of their Women in Business Scholarship is significant because, "We have created this scholarship program to encourage women to earn their master's degree and continue their education. In addition to the scholarship award, we will match the recipients with a mentor, providing them with encouragement and support throughout the program … We want to help level the playing field when it comes to women holding leadership roles in businesses. The numbers are still much lower for women than for men. Our goal is to help change this statistic." The Women in Business Scholarship is available to any woman applying to the MBA program regardless of whether they are in the Daytime or Evening program.
This scholarship is not only for the brand new graduate but even for the more seasoned businesswoman who can be helped to leverage their MBA as a way to advance their career and move into a leadership, or executive level position.
Scholarship Criteria
So, what are the criteria for a woman to apply for the scholarship? Dr. McIIwaine explains, "Eligibility requirements for the Women in Business Scholarship are of course that the student applying is female and has a 3.0 or higher GPA. The selection committee will review her academic achievements and look at her resume, both academic and professional, and the provided letters of recommendation. She will also be required to submit an essay with three questions that she must answer as part of the application packet. The three-question that we pose are the following:
Why do you believe it is important to have women in leadership positions?
What leadership goals are part of your career plan?
How do you believe an MBA will help you maximize your current potential now and in the future?
Once you have applied, the scholarship committee reviews the application packet and looks for women whom they believe have substantial leadership potential."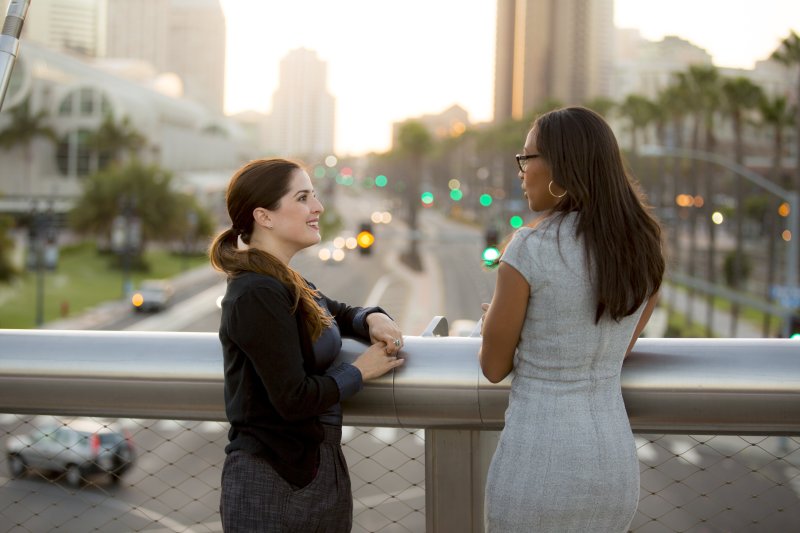 Other PLNU MBA Scholarships
The MBA program is a long-standing part of Point Loma Nazarene's offerings but the Women in Business Scholarship is an important addition. There are several additional scholarships available, one of these is for international students, another is for entrepreneurs, and yet another is their Dean's Scholarship. There is also one other scholarship which is limited to their Daytime MBA students. It is a research scholarship that gives the recipient the opportunity to work with Dr. Lynn Reaser. Dr. Reaser is one of PLNU's most prominent MBA faculty members, with a renowned reputation in the economic world. Her background and experience include work as the Chief Economist for the California State Treasurer's Council of Economic Advisors, Bank of America, and being named one of San Diego's Top-50 Influentials.
Dr. McIlwaine had this to say about her colleague, "Dr. Reaser is a nationally recognized economist and probably the most brilliant and humble person I have ever met. So, this is a truly unique honor to receive this scholarship. She is an amazing individual who is incredibly well connected. It is an excellent opportunity if you are selected for this scholarship program. In addition to the unparalleled education experience you will receive — and the chance to work one-on-one with Dr. Reaser — you may have the opportunity to have your findings published through the Fermanian Business and Economic Institute. This scholarship is a more challenging one to obtain; in addition to the normal application process, there is also an interview process where the scholarship committee, along with Dr. Reaser, interviews and selects the top candidate with the greatest potential."
"Your chances of obtaining PLNU scholarships are often excellent if you are willing to invest the time."
Why Earn Your MBA at Point Loma?
So, what makes Point Loma Nazarene such a special place from a student's vantage point? "Our MBA classes range in size from about 15-20. This allows us to put a strong emphasis on building relationships with professors. This is a fantastic opportunity for students to have a personalized learning experience. There is a feeling of family here. The personal and professional relationships with which our students leave Point Loma Nazarene University will stay with them throughout their entire career. I think what makes this program truly unique is our faith-based approach to the business world; we put a very strong emphasis on ethics. This is true of both our undergraduate and MBA programs. Along with a strong emphasis on the importance of ethics in business, we also focus on developing leaders who genuinely want to make a difference in the world. I think it is essential that we create business leaders who want to operate in a more ethical and meaningful way to have a positive impact on society."
Another excellent quality of the education that you will gain in PLNU's MBA program is that unlike so many graduate programs that are super competitive, Point Loma provides a very supportive environment in their classrooms. It is very collegial, very teamwork-oriented, very supportive of the team as a whole. They are focused on finding the individual student's strengths. It is indeed a good environment for women to obtain a solid background in the area of business.
How to Apply for the Women in Business Scholarship
I asked Dr. McIlwaine what suggestions she would give to students applying for PLNU's MBA program: "I would say do your research and make sure you are a good fit for the university. Keep in mind that when we review admission and scholarship packets, we are looking to see if the proposed candidate embodies the character and beliefs that are important to us. If you believe you are a good fit, then be sure to tell us why you should be considered for a scholarship or even admission into our MBA program."
"There are still some ceilings that we need to break through for women in business. I think it is an important way for us to encourage women to go into business and to aspire to take leadership roles. there are a lot of opportunities and great benefit for all of us if this happens."
How long does the scholarship application process take?
"Once they have completed and submitted their application to the MBA program, they would then be eligible to apply for the scholarship. In general, most applicants say that it takes about one to two weeks to gather the necessary documents and complete the essay."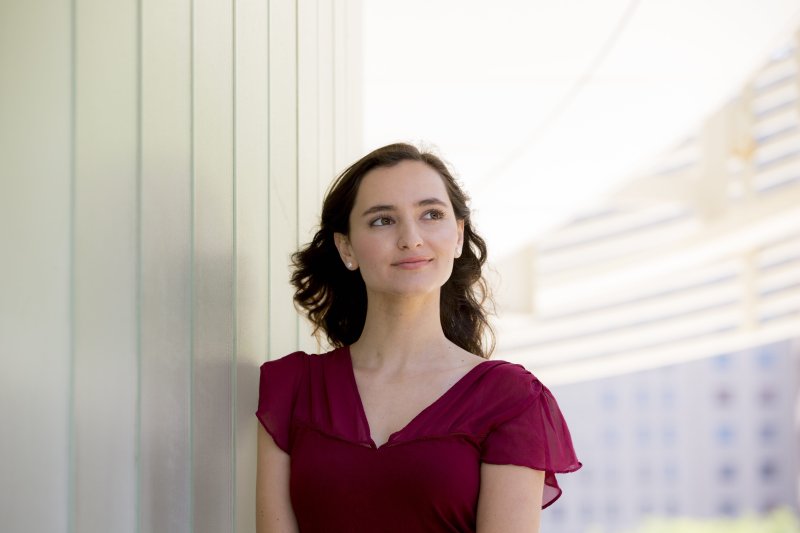 For those awarded the Women in Business Scholarship, what is the monetary amount they receive?
"The Women in Business Scholarship comes with an award of up to $2,500. Point Loma Nazarene has one of the most reasonable tuition costs to obtain an MBA in San Diego. So, if you are one of the lucky recipients of the scholarship you will be getting your MBA at an incredible value."
Dr. Mcllwaine adds an important insight for prospective students: "One of the realities that we have seen is that students are often remiss in applying for scholarships. There are a variety of scholarships available; they may take some time and effort to file the applications, but fewer people than you may think apply, so your chances of obtaining scholarships are often excellent if you are willing to invest the time."
Keep in mind also that it is not only colleges that offer scholarships, but many organizations do as well, so thoroughly research your options and you may find out that you can afford a school that you previously thought was out of reach financially.
Why does PLNU believe the Women in Business Scholarship is so important?
"There are still some ceilings that we need to break through for women in business. I was thrilled when our institution decided to create this particular scholarship. I think it is an important way for us to encourage women to go into business and to aspire to take leadership roles. I think there are a lot of opportunities and great benefit for all of us if this happens."
If you would like to apply for the Women in Business Scholarship visit: pointloma.edu/graduate-studies.
Judith A. Habert is the publisher and editor-in-chief of San Diego Woman Magazine. This article appeared in San Diego Woman Magazine and was adapted for this website.