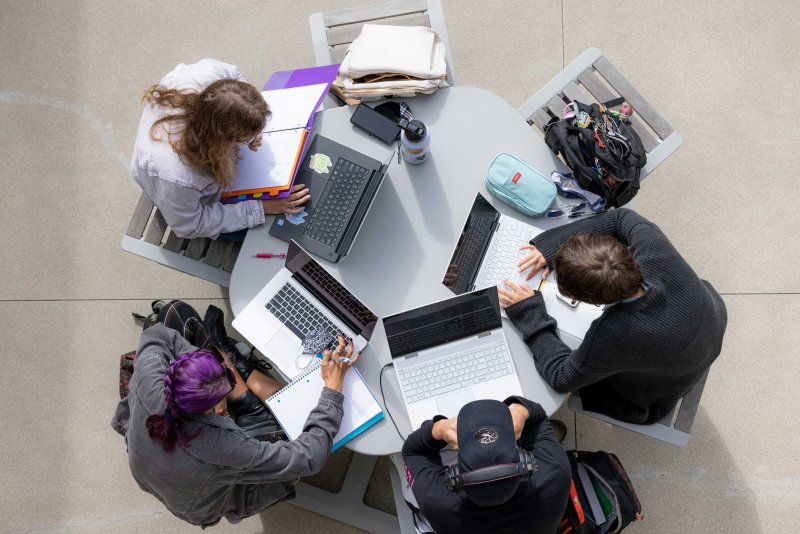 The CBEST is a specialized test aimed at students who want to obtain a teaching license in Oregon or California. The test is compulsory to take before you can teach, with three parts to it: a reading section, a math section, and a writing section.  
You can decide how you want to do it: complete each section in a separate test session or take all three areas together in one single sprint. It's your choice!
CBEST practice tests are widely available online. But what do you need to know about the CBEST test?  
Here are our top tips sorted into the different sections of the test so you can feel as confident as possible about taking the test. 
The Math Section
The mathematical section of the CBEST challenges you to apply the math you know to a range of commonplace teaching situations, as well as answering several math problems. Expect around 50 math equations, broken down into three distinct skill areas.
The three areas are data-based (estimate, measure, and statistical principles), problem-solving, and relationships (numerical and graphic.) You are not allowed to use a calculator in this part of the test.
The three areas are data-based (estimate, measure, and statistical principles), problem-solving, and relationships (numerical and graphic.)  You are not allowed to use a calculator in this part of the test.
How to pass the math section of the CBEST — our tips:
The purpose of the CBEST test is, after all, to see if you've mastered all the knowledge you'll need to help your students in a classroom setting. The CBEST math test is the final cherry on your 'becoming-a-teacher cake.' You already know what you need to know. It is time to tackle this last hurdle by studying hard.
Make use of CBEST practice tests online if math isn't your strongest subject. Remember, practice tests will help you become more familiar with the material and the type of questions you can expect to see. Practice makes perfect, especially in mathematics! (PLNU offers a free CBEST preparation course, including the math section. Find more information here.)
Reading is essential in math! Be sure to read each question carefully and make sure you understand what's being asked. Your CBEST score is calculated on the number of your correct answers, and the incorrect ones don't count against you. Therefore, it's worth your while in the math section of the test to make sure you read carefully.
Ensure that the CBEST online study guide you use (especially for math) has the correct credentials. Were the topics researched? Does it contain all the concepts?  This is the one area of the CBEST where you want to be sure of the validity of the information.
The official California state certification website provides information about the CBEST's structure and content. Be sure you're familiar with it, especially in math, where you should review the study material. Identify confusing terms and be sure of definitions! This will give you more time to actually work out the problems if you don't have to struggle with the basics.
__________
Who are you called to be?
Pursue your purpose at PLNU.
__________
The Reading Section 
To be a teacher, you must comprehend a vast amount of written material, tables, graphs, research material, and more. The reading section of the CBEST puts all of this under the microscope. 
This portion of the test wants to know if you can evaluate, analyze, comprehend, and research. Again, you'll find 50 multiple-choice questions, and CBEST reading practice tests can be beneficial.
Top tips for passing the reading section of the CBEST:
CBEST test questions have a familiar and predictable pattern. It would pay to spend the time preparing for the reading part of the test by making use of any CBEST practice tests and online resources you can find! Your examination may look different from the practice ones, but at least you can get a feel of how questions are formulated and what the examiners ask.
Use the multiple-choice format to your advantage. The correct answers are there — you just have to find them! In the reading section, you can start by eliminating obvious wrong answers.   Be careful though! Red herrings are common.
Could you put it in your own words? If you can condense what you've read into one sentence, this central idea can help guide you when answering questions on the text.
The Writing Section
The final part of the CBEST wants to see if you can write effectively, requiring you to write two essays. First, you'll be given a scenario or prompt to write about. The second essay is a personal essay about something specific.  
How to pass the writing section of the CBEST:
You might think the writing section is the easiest one of the three because you don't need any specific 'skills' to write it. However, a lot hinges on this test! Our top tip is to carefully consider if you should write all three of the CBEST test sections in one surge. You can write each section individually or do two sections and then a lone one. To write eloquently and expressively, you must be fresh and rested. Consider taking this part of the test on its own.
How you say it is often more important than what you say in an essay. While your arguments matter, don't forget to back them up with solid and convincing reasoning. The examiners want to see if you can write logically and sound. Spend some time studying the structuring of essays.
Devote at least 30 minutes per essay to plan what you're going to say. Reread the prompt a few times to make sure you stay on topic.
Avoid junk words ('stuff', 'nowadays', 'in today's society', 'basically') and clichés ('in the long run', 'down the road', 'at the end of my rope').
Proofread your essays! Make sure you leave some time at the end to go back and fix any grammatical errors and logical inconsistencies. This can make a massive difference in the total feel of your pieces.
You're not done until the time's up. Read, revise, and edit. Check for clarity. Does everything make sense and sound natural? 
Strategies to Thrive on Your CBEST Test Day
Plan for test day. Where are you supposed to go? Where will you be able to park? It might seem like something small, but no one wants to arrive for an important test rushed and panicked.
Be sure to put away your cell phone and anything else that can distract you.
Wear layers! One can't think when you're too hot, cold, or uncomfortable.     
Remember: if you take all three sections of the test in one day, writing can take up to four hours. Make sure you stay hydrated and pack a few snacks. You may not be able to take them with you while writing, but it sure will be welcome afterward.
Start preparing well beforehand. Experts say you should get started a few months early and study methodically until the big day. It's not ideal to cram for your CBEST test the night before!  
Take a Free CBEST Course With PLNU!
PLNU can offer you a host of different undergraduate, graduate, and credentialing programs in education. However, to finally land your dream job, you'll need to pass the CBEST first.       
A great first step is to sign up for our free CBEST test prep course that includes four sessions to help with your preparation. You can attend all four sessions or pick the one section you feel the least confident about. Our experienced PLNU educators will walk you through all parts of the CBEST and help prepare you for success with practice test questions and extensive information.
Sign Up For Our Free CBEST Test Prep Course
Final Tips for CBEST Success
Remember, the CBEST isn't necessarily a measure of your academic performance. Rather, it's a 'standardized measuring stick' to test if you have the basic skills to teach.
How many questions do I need to get right on the CBEST?
You can take the CBEST test as many times as you need. If you pass any section with a score of 41 or higher, it automatically counts toward your qualifications. Should you hit a snag in any one section, you can still pass the others. After that, it's just a matter of perseverance and trying again!   
For more information about PLNU's free CBEST course, feel free to reach out to our personalized specialists who are happy to help you on your road to success.