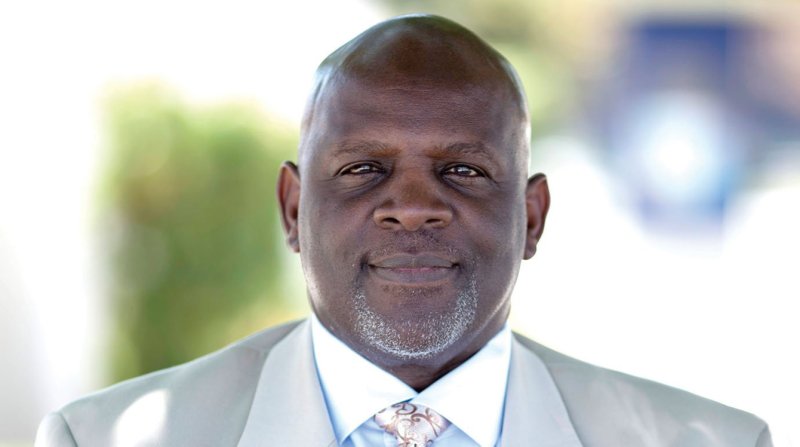 Dr. Larry Rankin first came to PLNU in 2002. As program co-director of PLNU's first doctoral program, the Doctor of Nursing Practice (DNP), he sat down with us to share about the program and his own journey in nursing.
First off, what's the difference between the DNP and the Ph.D.?
The difference is in focus — the DNP is a clinical practice degree while the Ph.D. in Nursing is a research-focused degree. With the DNP, advanced practice nurses in clinical settings are already utilizing their experiences and they plan to continue to focus on implementing changes in nursing practice. Although both individuals with Ph.D.s and DNPs teach in nursing, the Ph.D. is for people who are really looking at academic careers and developing new knowledge by conducting original research. The DNP degree is a little more flexible. It's for people who really want to continue in the clinical area as experts. Ph.D. graduates can use evidence-based practices just like DNP graduates, but the focus of the DNP is really based on improving clinical outcomes.
In 2010, the Institute of Medicine's "Future of Nursing" report concluded a two-year study, recommending the U. S. double the number of nurses with doctorates by 2020. In what ways will this help improve nursing overall on a larger, national scale?
Overall, increasing the number of nurses with doctorates will improve nursing by increasing the number of individuals who, as experts in their field, are armed with the best evidence-based practices and are able to give input to healthcare teams based on their own clinical expertise, patient values, and the best research-based evidence. The IOM recognizes we have a physician shortage right now, and with a growing and aging U.S. population, we will need more primary care experts if we are to meet the needs in the future.
__________
Who are you called to be?
Pursue your purpose at PLNU.
__________
What are some key aspects of PLNU's DNP program?
There are certain basic criteria every DNP program has to have, including curricula in research and evidence-based practice, advanced health assessment and pathophysiology, informatics, ethics, and others. Students can enter the program after completing the BSN and continuing through the master's level with advanced practice nursing, or as clinical nurse specialists, midwives, nurse practitioners, or nurse administrators. What differentiates us is our hybrid format, designed for nurses working full time. It also allows instruction, and some face–to–face time.
Another major focus is PLNU's holistic approach to nursing, which includes an assessment of spirituality as well as physical, social, and psychological aspects of healthcare. That spiritual component is threaded through every nursing program here. We believe nurses are called to the nursing profession.
What was your reason for entering into the nursing field?
Early on, I worked with a charge nurse of an ICU unit in an acute care hospital. There was a patient with cerebral palsy, who was 26 years old and only 25 inches long. All of us who worked there fell in love with her and cared for her every day. One day, all of a sudden, her mother began screaming as she was bleeding profusely through a punctured artery. And in the space of just a minute or so, she had exsanguinated and died. But, during all that time, the ability of this charge nurse was amazing. Through her work, we saw what it meant to care and have the skills to manage the physical, emotional, and spiritual aspects of groups of people. I wanted to go into nursing because of the diverse expert skills of this one person, who united us, and had a breadth of knowledge and technical skills. She also had such great compassion to share with everyone at a time when we all needed it. I knew that was what I wanted to do with my life. That's why I'm here at PLNU.
What is it about nursing that makes it a calling?
Nursing is about service. For faculty and staff in the nursing program at PLNU, we understand there's a piece of all of us that feels called to serve others. We model that behavior for students and allow them the time to articulate that call in their lives to grow and develop. We believe this profession is one where God has allowed us to work with individuals to actually see Him, serve Him, and utilize His presence, with patients and as we work with each other. And the values we ask of our students are the same values we demand of each other as faculty and staff in the School of Nursing.
As program director of the DNP, how do you work to serve students?
I work in three major areas: administration and developing the courses, looking at where we are now, strategically and for the future; teaching; and advising students. Advising is a major component since our program is mostly online, which can be difficult for some students who aren't as familiar with the format.
I also help enable students in developing proficiency in learning and becoming experts in synthesizing and evaluating best practices in nursing and healthcare, information gathering and utilization, learning how to utilize technology to improve the health of patients and efficiency in healthcare systems, and learning how to articulate their ideas to a larger audience.