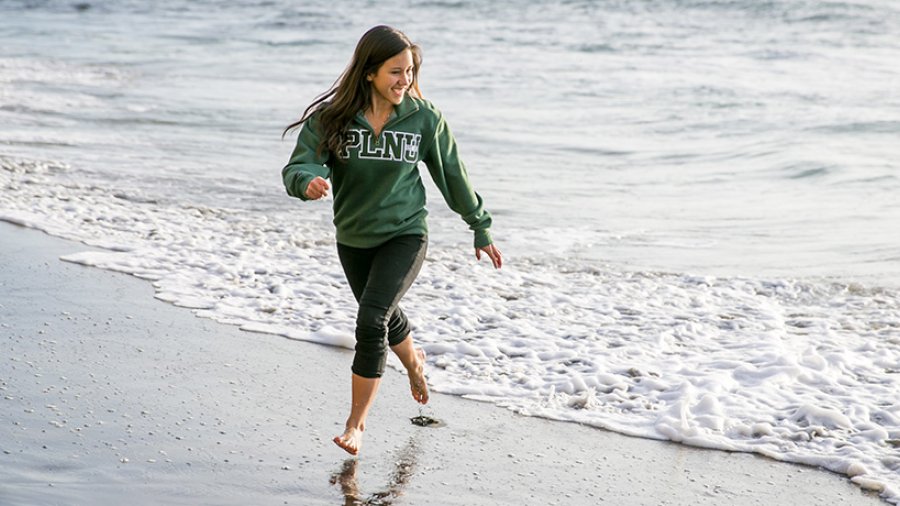 Information Session and Campus Tour
The information session and campus tour provide an in-depth look at life at PLNU and valuable information on the admissions process, academic scholarships, financial aid, academic programs, campus involvements, and spiritual life programs. A student tour guide will meet you at the end of the information session to take you on a 90 minute walking tour of the campus.
The information session and campus tour are offered:
Monday – Friday, 10:30 a.m. and 1:30 p.m.
Select Thursdays at 4:30 p.m.
Make sure to check our unavailable visit dates before scheduling your trip to PLNU.
Academic Sessions
Academic sessions, offered only at our Preview Days, are sessions where faculty members from each academic department come together. Students have the opportunity to attend two 20-minute sessions with faculty members from the major(s) of their choice for a brief informational presentation about the department and a Q&A session.
Chapel Visit
Chapel is an important part of developing and sustaining the spiritual life here at PLNU. You are more than welcome to join our community for chapel: Mondays, Wednesdays, and Fridays from 9:45 to 10:30 a.m.
Meals on Campus
We invite you to enjoy a complimentary lunch as part of your visit. Our dining room is a great place to meet current students, have a good meal, and take in a spectacular view. Be sure to pick up lunch passes when you check in at the Office of Admissions. Available during the regular school year, subject to availability.
Class Visit
A great way to experience the academic life at PLNU is to be a part of it! Prospective students are welcome to visit a class in any department: Monday through Friday, during our regular school year.
We require at least two weeks' notice to arrange a class visit. Please call to schedule.
Overnight Stay in a Residence Hall
If you want to experience a real "day in the life" at PLNU, we encourage you to stay overnight in one of the residence halls. We have enthusiastic student representatives who are excited to show you the ins and outs of campus life, Monday through Thursday evenings during the regular school year.
There is a $25 charge for overnight stays. Once your visit is confirmed, our campus visit coordinator will contact you and provide the information you need to make this payment.
Please allow at least two weeks' notice to schedule an overnight visit. Please call to schedule.
Nursing Facility Tour
Come tour our nursing facilities, located at our off-campus facility in Liberty Station (about a seven-minute drive from campus). A current nursing student will show you our facilities, which include our simulation labs and smart classrooms.
Nursing Tours are offered at 1:30 p.m. on Mondays and Fridays during the regular school year.