Support PLNU Through The Loma Fund
We are committed to helping students become who they are fully called to be by shaping them into thoughtful, service-minded, and engaged members of the community. 
Did you know, 9 out of 10 PLNU students receive some form of financial aid? Without scholarships, many of our current and future students would not have the opportunity to experience PLNU. Our world needs more hearts like those of our PLNU graduates, but our future graduates need you! 
An annual gift of any size to the Loma Fund supports the overwhelming need for student scholarships and helps sustain the Christ-centered mission and work of the university into the future. Join countless alumni, students, staff, faculty, parents, and friends by making a gift to the Loma Fund today.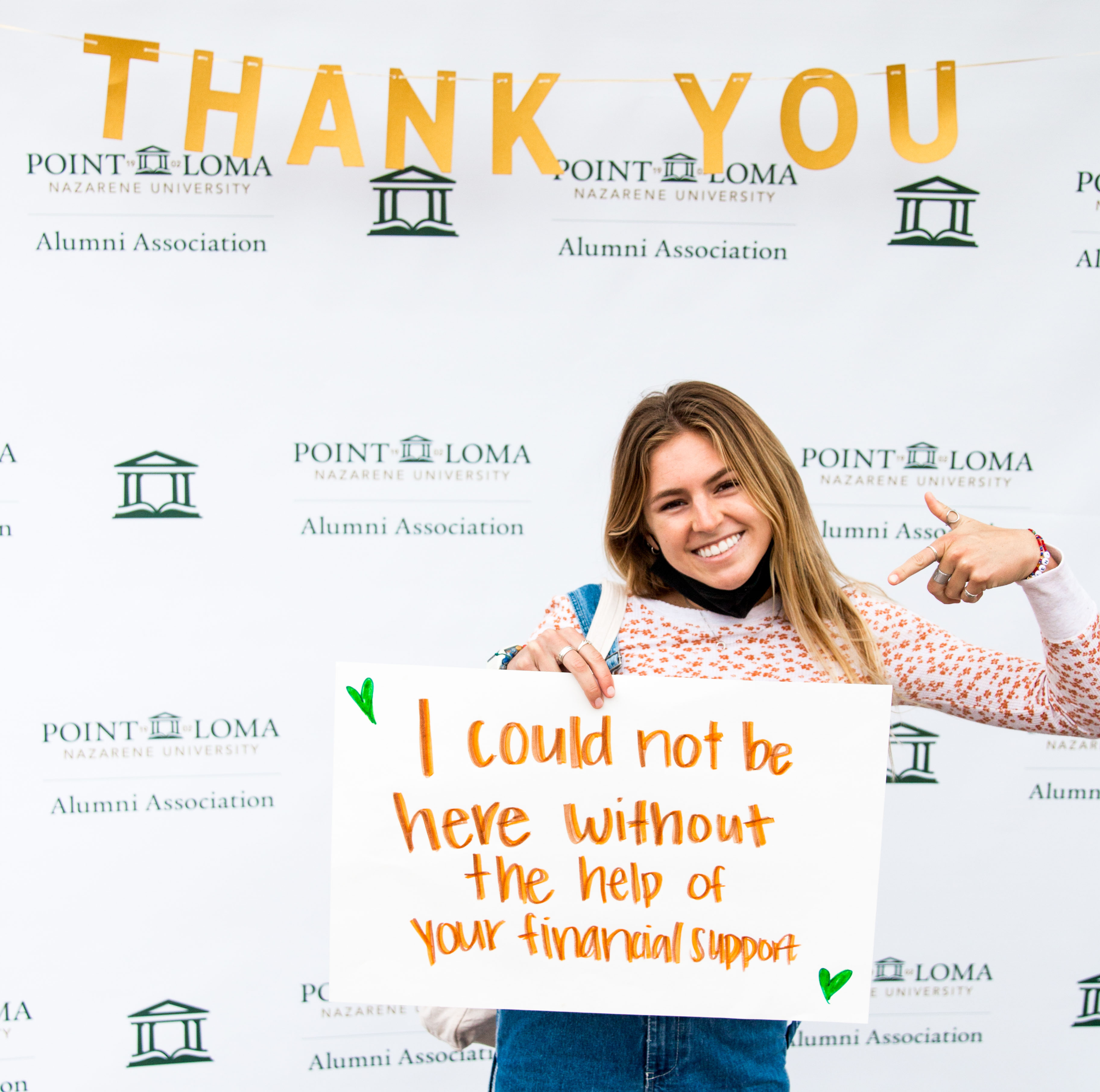 Commitment to our students

The Loma Fund is critical in supporting our students and our university. 
Your gift to the Loma Fund will help PLNU…
Award scholarships to countless students in need.
Support student activities, programs, and state-of-the-art facilities that enrich the campus experience.
Expand opportunities for students' spiritual growth through ministry, service, and mentorship.
Equip faculty members with innovative technology for enhanced instruction.
Address the area of greatest need for our students.
We are One. We are Loma
A gift to PLNU, whether to the Loma Fund or a specific area near and dear to your heart, supports our mission and inspires generosity within our community. Your participation counts, not just in dollars, but also as an indicator of our university's strength and affinity for foundations and organizations as they consider whether to give to PLNU. The power of donor participation is the strength of numbers. Together, we can achieve so much more than any one of us alone.
"Thank you for supporting PLNU and the education of so many students, including myself. The grants and tuition assistance provided to me by your support has allowed me to worry less about repaying student loans and given me the ability to solely focus on my academic progress. Thank you!"
Location & Hours
The John Street House
Main Campus
Monday-Friday, 8 a.m. to 4:30 p.m.