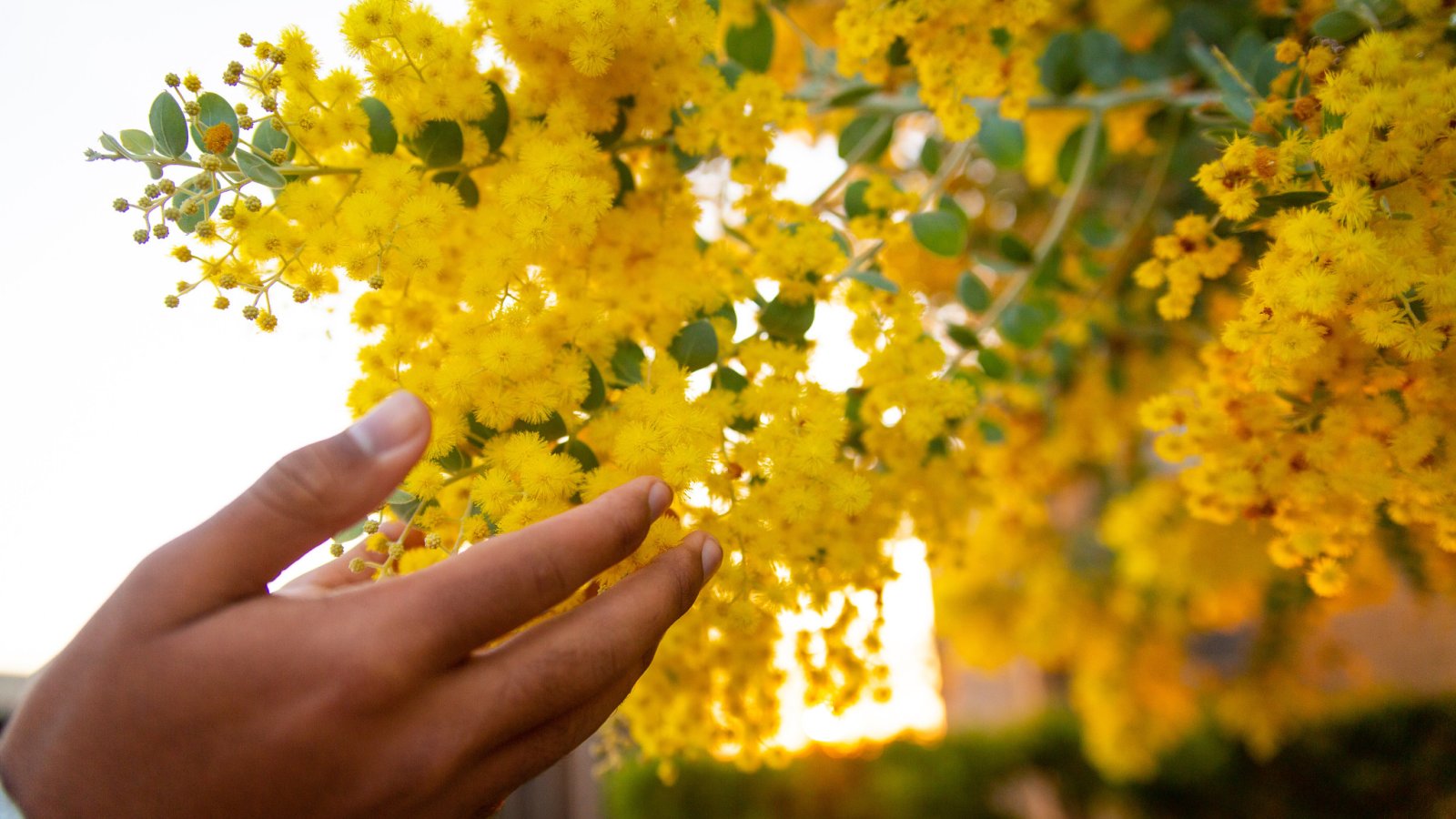 PLNU Collective on Anti-Racism
As a Christian university, we engage in anti-racism knowing that we each bring unique perspectives and experiences.
For such complex and difficult work, we expect differences in ideas and opinions, and we strive to be a place where respectful discourse occurs. Our focus is not on whether an idea or action can be categorized as politically conservative or liberal; our focus is on discerning how to be a community of faith, hope, and love that bears witness to the way of Jesus. We wrestle with significant questions, challenging, testing, and evaluating them, as we build knowledge, and hopefully wisdom. We do not do this in isolation, but in community with God's transforming love at work within us. With this posture, we believe we can continue to see the image of God in each other and work together on both immediate solutions and long-term change.
PLNU Homecoming Event — 
Leaning into Anti-Racism: Our Ongoing Journey
The work of anti-racism is complex and difficult. We believe God calls us into this work, to practice anti-racism throughout all aspects of our community life. But what does that mean and how do we do that? Watch the video below and hear from members of the PLNU Collective on Anti-Racism to learn more about our work.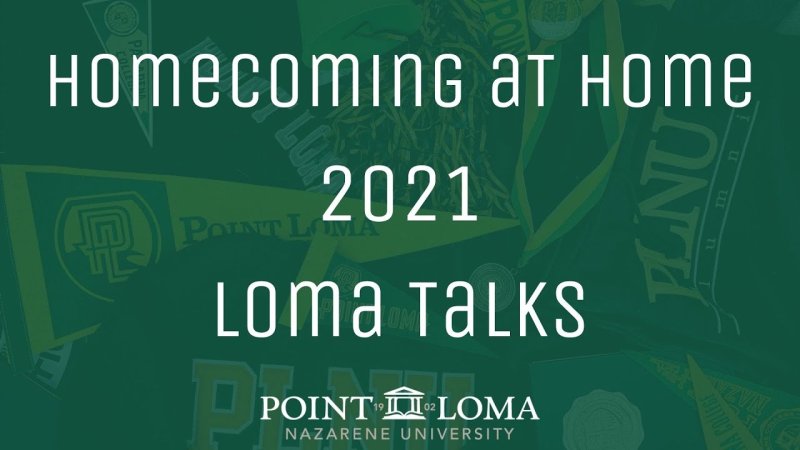 Updates from the Collective
In December 2020, four working groups were created by the collective to focus our attention on specific areas including student life, the classroom, hiring and training of staff and faculty, and identifying common language and partnerships to increase collaboration. 
Student Life Working Group
The primary focus of this group is to define and clearly communicate a university policy that holds students responsible for racist words and actions, and creates a transparent process that builds trust that racist behavior will not, under any circumstance, be tolerated. The work of the group also includes identifying how racist behavior on student's social media accounts will be handled. The group is working in coordination with the Classroom Working Group to define how the Incident Reporting Form is used and publicized, and defining the oversight process for reviewing and handling incidents.
The group plans to have a new draft process completed by early next semester.
Classroom Working Group
This group has focused on three areas:
Identification of undergraduate courses that intentionally address racism and/or intentionally foster an anti-racist environment in the classroom, for students who want to pursue an intentional course of study that allow them to learn about and wrestle with racism and anti-racism.
Faculty overwhelmingly adopted a new question to add to faculty evaluations that asks each faculty to reflect on work being done that broadly addresses racism and anti-racism in the classroom. This work began with the Faculty Committee on Diversity, the Faculty Development Committee, and the Rank and Tenure Committee. This form is a part of the faculty promotion, tenure, and post-tenure review process. The group is also working to add a question to student evaluations completed at the end of each course.
Working with the Student Life Working Group to coordinate efforts to improve communication with students around reporting.
Common Language and Common Goals Working Group
This group is developing a university-wide glossary of terms that will be used to inform the PLNU community and share a common understanding around key terminology and goals to achieve an anti-racist community. The group is also reviewing strategic planning of the university and optimizing best practices at an institutional level.
Hiring and Training Working Group
This group has pursued information on providing training to faculty and staff to manage bias in the workplace and to create a process using best practices for hiring. By the end of January, this group plans to outline:
Why: Hiring and training informed by anti-racist practices are important.
Hiring: Best practices and obstacles at PLNU.
Training: Suggestions for basic curriculum and ongoing conversations and presentations.
Read the Collective on Anti-Racism Report Summary 
Statement of Inclusivity and Commitment to Anti-Racism
As a Christian community shaped by grace, truth, and holiness as a way of life, Point Loma Nazarene University is committed to pursue and reflect the diversity, inclusion, and equity of the kingdom of God portrayed in scripture. We believe that every human being is created in the image of God and that our diverse identities, experiences, and abilities enrich our learning community. We recognize that embracing inclusion and equity requires work and intentional collective growth. We are thankful that God's gracious invitation, offered to all through Jesus's life, death, and resurrection, is not only about forgiveness but also continual transformation in the Holy Spirit. We trust that the Holy Spirit is at work among us and guiding us to embrace God's call toward justice, righteousness, and unity amidst diversity.
Because racism is embedded in national and global history, policies, healthcare, education, cultures, as well as in our collective Christian story, we recognize that racism cannot be addressed by ignoring or denying its presence. Simply claiming to be non-racist does not decrease unconscious biases and structural racism, and thus falls short of the work to which we are called. Rather, we need to consciously and actively practice anti-racism throughout all aspects of community life. As we pray for God's will to be done on earth as it is in heaven, we accept the call to learn about and address any form of racism and inequity in our community. We confess that we have a lot of work to do together, and we need accountability to grow in this deeply Christian endeavor. We are committed to this growth both as an institution and as a community of Christ-followers.
Campus Culture Areas of Focus
The PLNU Collective on Anti-Racism has identified immediate areas of focus that have the goal of creating change in campus culture. Each area has an assigned working group from the collective that will work to implement the identified changes during this academic year.
1. Common Language and Goal
Develop a common language when addressing matters pertaining to racism, diversity, and inclusion, to increase understanding.
Identify partnerships across the university to prevent silos and increase campus coordination.
2. Classroom
Gather a list of courses that intentionally address racism and/or intentionally foster an anti-racist environment in the classroom. Consider the creation of an academic hub that focuses on anti-racism and ethnic studies.
Enhance faculty evaluations to encourage faculty commitment to support diversity, equity, and anti-racism work at PLNU through their classroom pedagogy, scholarship, service, and mentorship of students historically marginalized and underrepresented in higher education institutions.
3. Student Life
Implement a Zero Tolerance policy on racist behavior, considering the University's commitment to restorative approaches, including a clear and accessible mechanism for reporting.
Communicate processes and procedures to all constituents so there is transparency to the process.
4. Hiring and Training
Develop and require anti-racism training for all staff and faculty.
Implement a process for guiding recruitment, interviewing, and hiring practices that better welcomes candidates from underrepresented racial groups, mitigates problematic biases that undermine the goals of fostering diversity and inclusion, and evaluates candidates' readiness for working in a culturally competent manner that promotes racial justice and reconciliation.
This work is ongoing and we want to hear from you. Please reach out to collective@pointloma.edu with your feedback, suggestions, or concerns. Regular updates will be posted to the website and communicated through email to staff, faculty, students, alumni, and parents.
If you witness or experience an incident that could be considered unfair, bias, or discriminatory please click here for reporting information.
Anti-Racism Collective Leadership Team
Anti-Racism Collective Members
Dr. Bob Brower, President
Rev. Dr. Montague Williams, Professor, School of Theology and Christian Ministries

Dr. Jimiliz Valiente-Neighbours, Sociology, Social Work, and Family Sciences

Kim Berry Jones, Director Center for Justice & Reconciliation
Jill Monroe, Director of Public Affairs
Sharon Ayala, Associate Vice President, Marketing
Shannon Hutchison Caraveo, Director of Undergraduate Admissions
Dr. Nicole Cosby, Athletic Training Director, Professor of Kinesiology & Athletic Training
Dr. Jake Gilbertson, Dean of Students
Jeff Herman, Associate Vice President Human Resources
Samuel Kwapong, Director of Multicultural and International Students Services
Glen Laster, Assistant Director of Public Safety
Dr. Pat Leslie, Director, Social Work Program, Professor of Social Work  
Dr. Lindsey Lupo, Institute of Politics and Public Service, Department of Political Science
Dr. Karl Martin, Department of Literature, Journalism, Writing, and Languages
Pam Macias, Assistant Director of Training and Development
Rev. Dr. Mary Paul, Vice President for Student Life and Formation
Rev. Esteban Trujillo, University Chaplain
Melanie Wolf, Director of Discipleship Ministries

Alfonso Esquer, Program Director for Criminal Justice

Liliana Reza, Associate Director of International Ministries

Kami Leone, Administrative Assistant to the Vice Provost of Undergraduate Studies

Walter Augustine, VP for Diversity and Belonging
Additional members will be sought to join the Collective, including students and alumni. 
Recommended PLNU Resources