PLNU's Bachelor of Arts in Organizational Leadership (BAOL) online program is a multidisciplinary undergraduate degree designed to change the way you think about leadership and prepare you for a wide range of for-profit and nonprofit organizations. 
Cutting-edge online leadership education
Through this flexible online program, you can become a thoughtful and innovative leader with the ability to identify, analyze and communicate solutions to diverse audiences. Whether you're continuing your college education or just beginning, this program is designed to help you invest in your future while learning at your own pace. 
Leadership learning on your terms
This online program gives you the flexibility to learn when and where you want. You can complete coursework in the comfort of your home, favorite coffee shop, or local library while choosing a study schedule that works best for you. 
Online learning is perfect for those who learn in ways that aren't often found in traditional classrooms — watching instructional videos, listening to audio lectures at your preferred speed, or dedicating extra study time to tricky topics. You can always connect with professors to help find the best ways to absorb and apply your learning.
Time for life's personal and professional commitments
Learning shouldn't prevent you from doing what you love. Coursework is designed to be flexible to your needs and help you balance your other life commitments. 
While completing this program, you'll still be able to continue spending time with family, thriving at your full- or part-time workplace, or leisure time. 
Community connections without commuting
Commuting can be stressful and time-consuming — especially in San Diego. Thankfully, you can learn online while still benefiting from PLNU's strong focus on community. In this program, you'll meaningfully connect with other students online as you learn and grow in your leadership expertise.
You'll also have access to top-tier mentorship from professors and advisors. They'll help you to leverage your strengths to expand your connections and career opportunities. You'll be able to access resources tailored to you and your career goals. 
A seamless transition to becoming an innovative leader
A counselor and coordinator will work with you through every step of your journey to complete your bachelor's, from helping you transfer previously-earned credit to working alongside you with care and encouragement as you earn your degree. You won't feel like you're starting a brand-new program — rather, it will be a natural continuation of your previous education experience.
Students applying for this program can also start with as few as zero college credits completed — a feature exclusive to the online format. In the online format, PLNU offers all general education, elective, and prerequisite courses needed for completion of the BAOL program. With entry points every 8 weeks, you can start whenever you're ready!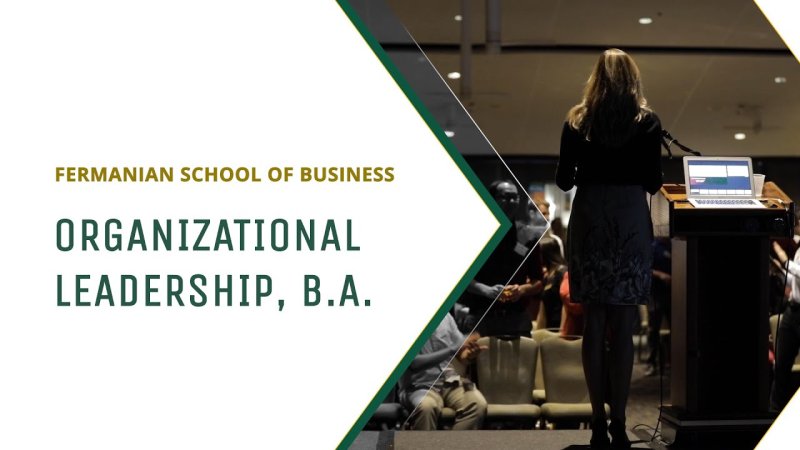 Crucial skills for today's leaders
This program is designed to build on the foundation of your previously-earned college credits and continue investing in your future. The BAOL equips you with competitive, in-demand skills such as:
Leadership
Management
Human resources
Data-driven decision making
Leadership through organizational change or crises
Who is it for?
Busy working professionals who prefer independence.
Program start
Six start dates year-round
Program Structure
100% online and asynchronous
Location(s)
Online — flexible
International Students
Eligible?
No