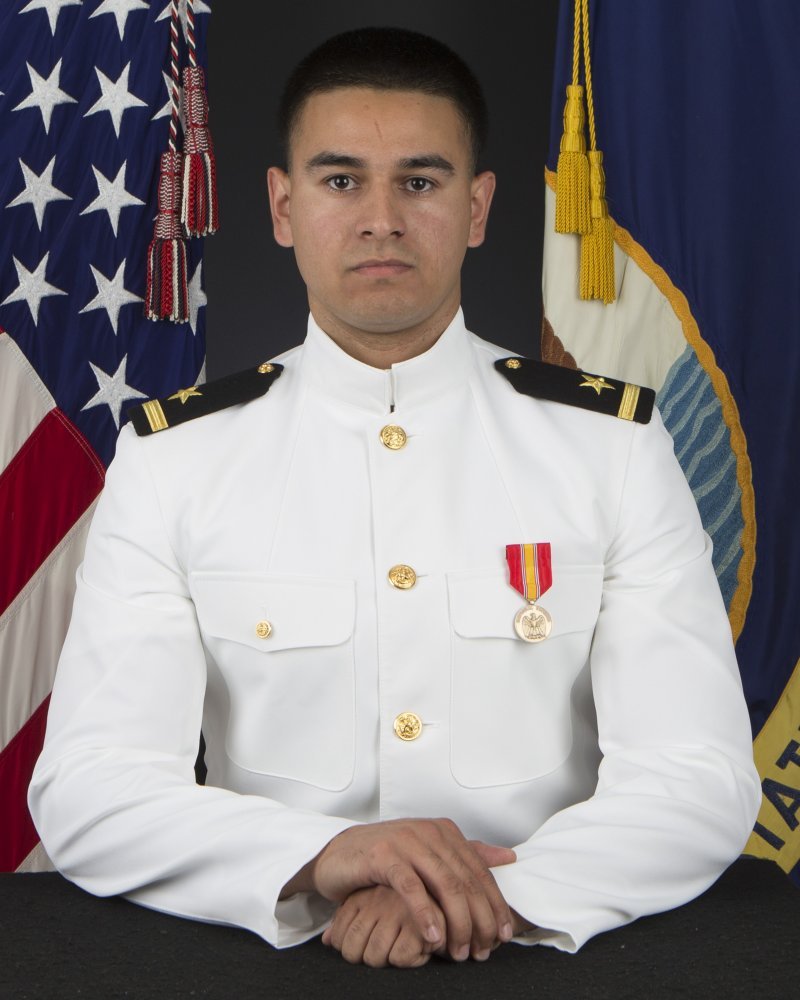 Javier Mariscal-Espinoza will be commissioned as an Ensign in the United States Navy. 
Mariscal-Espinoza, class of 2019, will be receiving his Bachelor of Arts in Business Administration. During his time at NROTC San Diego he held various billets within the unit including Squad Leader, Platoon Guide, Platoon Sargeant, Assistant Dining In Coordinator, and Platoon Commander. Upon commissioning, Mariscal-Espinoza will report to Pensacola, Florida for flight training and begin his career as a Naval Flight Officer. 
Javier would like to thank his parents for their unwavering support. Their optimism, tough love, and experience have given him the drive and courage to pursue his ambitions and dreams of a future career in Naval Aviation. He would like to thank them for always setting a strong and respectful example and for always challenging him to develop himself professionally and ethically. He would also like to thank his brother and sister for the love and support, and for keeping life interesting. Mariscal-Espinoza would like to thank his father and his father's fellow Chief's Mess for the continued advice for a future Naval Officer. He would like to thank God and his country for the opportunities and liberties afforded to him. His father once told him, "Do better than I did." 
The faculty and staff members of the Fermanian School of Business are incredibly proud of Javier and this great accomplishment!