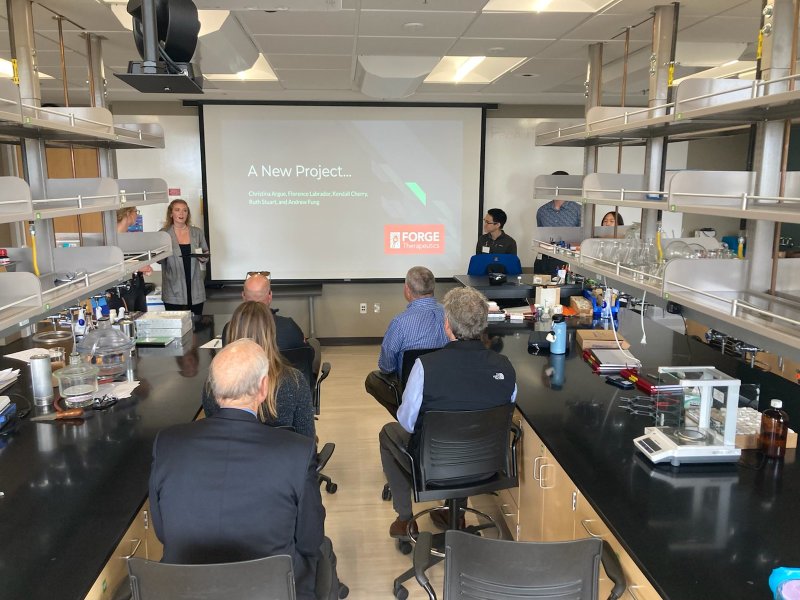 PLNU recently welcomed the biotech community to their seaside campus to highlight the university's summer research work. This summer's research focuses on studying how cancer cells hijack the body's immune system as well as developing potential new antibiotics through a collaboration with Forge Therapeutics.   
The event also recognized PLNU for being named a Preferred Provider of Life Sciences talent by employers via the EDC's Advancing San Diego program. This honor is awarded to select universities who have developed a quality curriculum that transitions students into high-demand careers within the industry. PLNU continues to find ways to help expand access to diverse, qualified talent for local companies which is crucial in growing the innovation economy.
The night was capped off with the exciting announcement of a $50,000 matching scholarship to support low income, first generation students who are interested in joining PLNU's chemistry or biology-chemistry program. This is a fantastic opportunity to increase access to PLNU's life science programs for local students which helps to build a more inclusive talent pipeline.