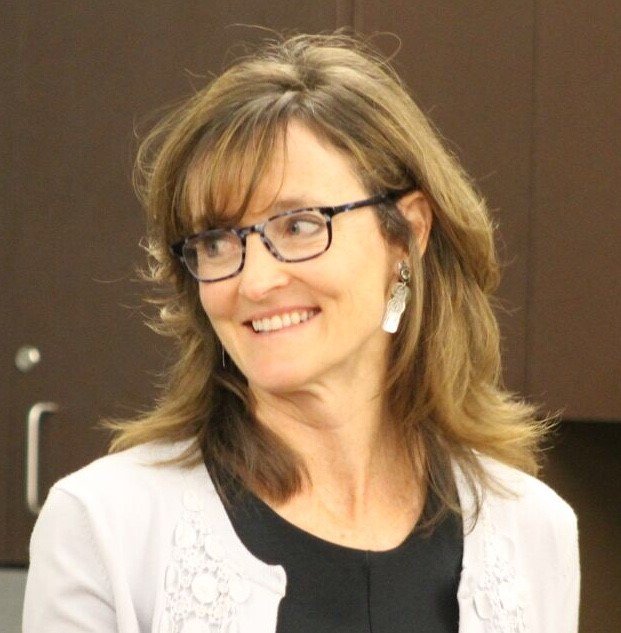 ---
---
Faith in Post-Traumatic Times: Encountering Resurrection Wounds
Shelly Rambo
Associate Professor of Theology at Boston University School of Theology
The story of doubting Thomas is one of the most familiar stories in the Bible. The lectures take four moments in this story as starting points for thinking about the meaning of faith amidst "post-traumatic" realities. Using insights from trauma studies as a lens through which to view this biblical narrative, Shelly Rambo displays the Thomas story in new light, arguing that it is significant for the truths that it tells about the wounds that we carry in this life. How might this biblical story reorient faith, making resurrection not simply a truth claim but a way of living in the midst of wounds? What visions of resurrection might guide us in the work of healing?
Shelly Rambo is an Associate Professor of Theology at Boston University School of Theology, and her research and teaching interests focus on religious responses to suffering, trauma, and violence. Her books Spirit and Trauma: A Theology of Remaining (Westminster John Knox, 2010), Post-Traumatic Public Theology (co-edited with Stephanie Arel, Palgrave 2016), and Resurrecting Wounds: Living in the Afterlife of Trauma (Baylor University Press, 2017) explore the significance of Christian theology as it meets contemporary expressions of post-traumatic life in the broader culture. Inspired by her work with military chaplains and veteran-care groups, she was instrumental in designing Boston University School of Theology's M.Div. track in Chaplaincy. She also serves as a faculty leader in Boston University's Religion and Conflict Transformation program.
Lecture 1 - Lockdown: A Climate of Fear and "Posts"
Wednesday, February 14, 2018 from 11 – 11:50 a.m.
Crill Performance Hall
Jesus appears to the disciples in a locked room. And he names the fear in the room. This lecture sets the stage for examining the climate of living in an era of "posts" in which endings are not really endings. It explores current realities through a reading of the biblical story and the dynamics of trauma. What if our collective life is being drive by our limbic systems?
Lecture 2 - Seeing Invisible Wounds
Wednesday, February 14, 2018 from 1:30 – 2:20 p.m.
Crill Performance Hall
Jesus invites the disciples to see his wounds. But a close reading suggests that they may not see the wounds that appears in front of them. This lecture explores the challenge of accessing wounds, given what we know about trauma, and turns us to think about wounds that lie below the surface of our lives. What if the wounds return, haunting us? And what if that haunting is for the good?
Lecture 3 - Touching Invisible Wounds
Thursday, February 15, 2018 from 9:30 – 10:20 a.m.
Crill Performance Hall
Jesus invites Thomas to touch the wounds, but the gospel text does not tell us if he did. This space between Thomas' finger and the body of Jesus is a highly-charged space of Christian interpretation. But it is often disembodied. The concern for truth leads us away from touch. But what if a reading returns us to touch differently, not as grasping but as healing?
Lecture 4 - Believing in the After-Living
Friday, February 16, 2018 from 8:30 – 9:20 a.m.
Crill Performance Hall
The story closes with a curious statement about belief: "Blessed are those who have not seen and yet come to believe." The Thomas story is often recognized as a story that proves the truth of Christianity. This lecture displays the texture of belief and thus reframes faith in the "afterlife" of trauma. 
Wiley Lecture Video links:
Part 1: PLNU 2018 Wiley Lectures - Shelly Rambo - Lockdown: A Climate of Fear and "Posts"
Part 2: PLNU 2018 Wiley Lectures - Shelly Rambo - Seeing Invisible Wounds
Part 3: PLNU 2018 Wiley Lectures - Shelly Rambo - Touching Invisible Wounds
Part 4: PLNU 2018 Wiley Lectures - Shelly Rambo - Believing in the After-Living