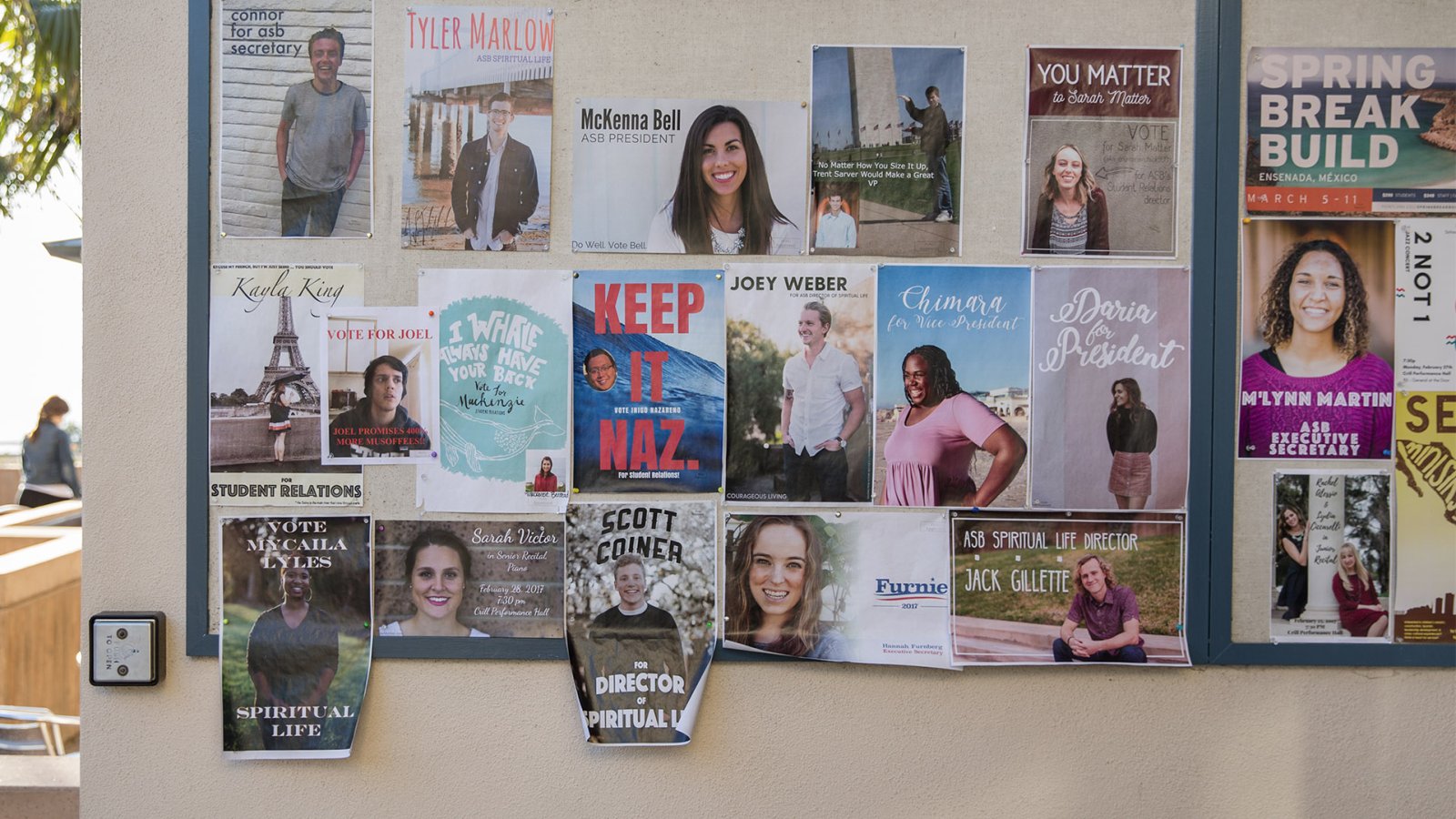 Student Government & Clubs
Your PLNU experience extends well beyond classroom walls
If you are a full-time PLNU undergraduate student you are a part of the Associated Student Body (ASB)! ASB provides student-sponsored educational, social, cultural, religious, and service opportunities for students. Follow along and join our upcoming events and activities through the links below.
What is PLNU ASB?
PLNU Associated Student Body (ASB) is all about creating opportunities and resources for you to stay connected, meet new people, and discover opportunities within the PLNU family. From communicating with the Board of Trustees and advocating for student needs on campus, to planning amazing dances and carnivals, ASB serves many different purposes for students.
See What We're up to this Year!
View Photos