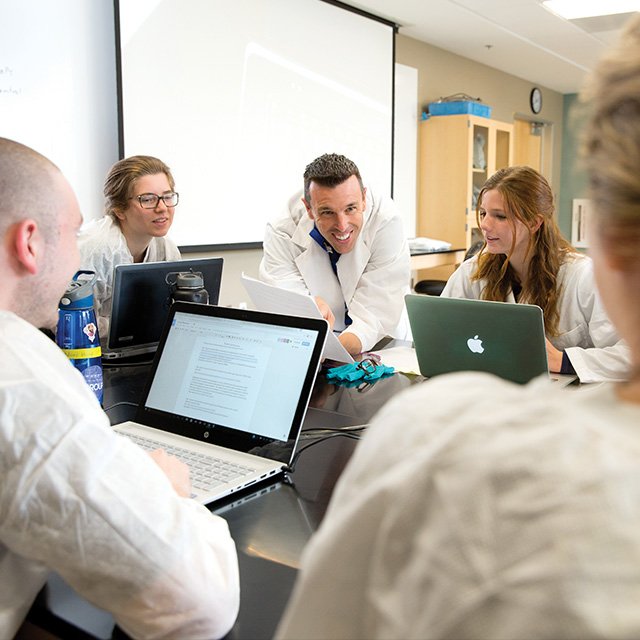 TriBeta is the national biology honors society comprised of biology, biology-chemistry, and environmental science majors and faculty from PLNU.
Goals of The Biology Club are to:
Enable those interested in biology and the impact of biology on the world to get together and learn, educate, and socialize
Help spread important information about biology
Inform students about the various vocational careers in the field of biology
Biology Club activities include:
Conversations centered around biology and ethics
Hearing from guest speakers passionate about biology and making important scientific decisions in their career field (Past speakers have included local researchers in academia and industry, CEOs of local biotech companies, and experts on the issue of the intersection of science and faith.)
Linking with local businesses and learning how to identify needs, find innovative solutions, and bring these ideas to life
Attending local schools as judges for science fairs, or performing biology demonstrations, etc.
Participating in community work projects to clean the environment (beach and ocean cleanups, conservation projects, etc.)
Social activities engaging biology department majors
All are welcome to attend Biology Club meetings and events. If biology department students desire to become TriBeta national lifetime members, the full membership requires successful completion of Genetics (BIO 3045). TriBeta full members will receive cords to wear at graduation.
Learn more by exploring the National Biological Honor Society, Beta Beta Beta (TriBeta) website. To become a member, please contact LeAnne Elizondo via email, or in the main biology office.