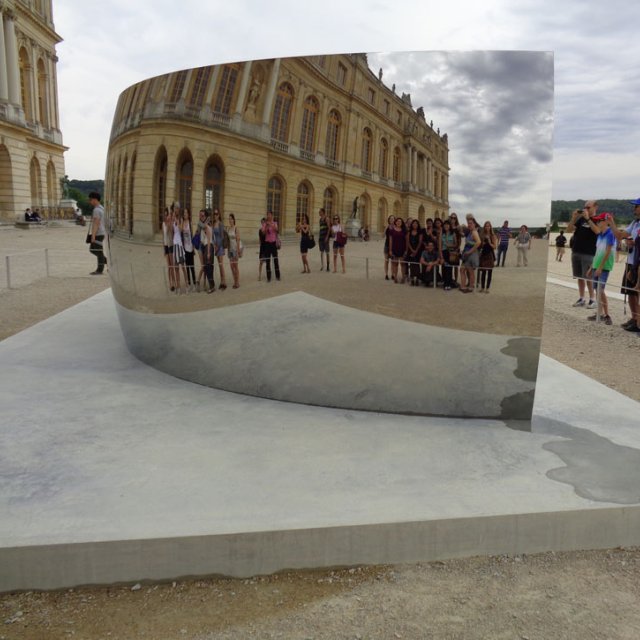 How would you like to receive course credit for traveling through Europe, studying some of the world's finest collections of modern and contemporary art? Euroterm is a unique study abroad program especially for art and design students, created to provide an opportunity to experience original masterpieces firsthand and take in European culture in cities such as London, Paris, Venice, Florence, Rome, Kassel, Vienna, and Athens.
What is Euroterm?
 
PLNU's Department of Art & Design offers two versions of its European study abroad program.
Euroterm
Euroterm is a semester-long study abroad program set against the backdrop of several of the most influential cities in Western art history. You will consider ways in which contemporary artists look to past traditions of practice and invent new ways of making meaning in the work they produce. Coursework in drawing, painting, photography, and art history is offered.
Euroterm Summer
Euroterm Summer is a three-week summer school program focused specifically on contemporary art. The trip includes London, Paris, and Venice, as well as other cities, and considers the way in which issues such as globalism, the environment, and current technologies shape today's global artist. The trip culminates with a visit to the Venice Biennale, the premier global art exhibition.
Why should you go?
Students who take part in Euroterm will have the benefits of:
Studying artwork firsthand that has profoundly impacted history — with a Christian worldview
Visiting London, Rome, Florence, Venice, and Paris
Immersion in a variety of European cultures
The opportunity to see global art exhibitions such as the Venice Biennale
Creating lifelong bonds with fellow PLNU students and professors
An experience that is frequently described as life-changing
Faculty Advisors
Eugene Harris and Lael Corbin

For more information, contact eugeneharris@pointloma.edu.