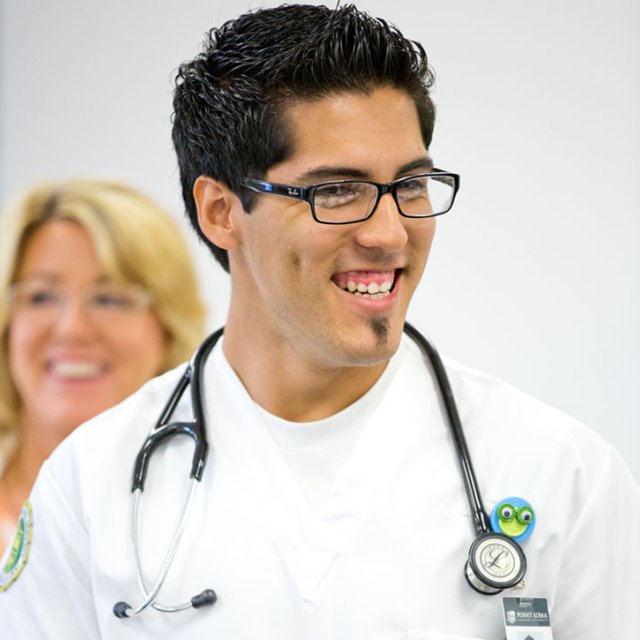 Are you passionate about nursing, but concerned about the cost of your education? PLNU's School of Nursing has compiled a list of nursing-specific scholarships for you to take advantage of. These scholarships, combined with our incredible licensure rates and excellent reputation in the San Diego nursing community, will make your career goals possible.
Information/search engines for students, employers, and educators.
The Army Reserve Officers' Training Corps offers full tuition and mandatory fees or $10,000 per year room and board, book allowance of $1,200 per academic year, and a tax-free monthly stipend of $300-$500 depending on class year.
Regulatory body for the state of California, including licensing of the following specialties: CRNA, CNM, CNS, CCRN, NP, and PHN.
Scholarships and other funding source links.
Scholarship and grant opportunities (see foundation) and a great networking tool linking you with fellow students, legislators, and employers.
Encouragement to students, faculty, and nurses to explore and connect Christian faith and nursing and resources that help nursing practice from a Christian perspective.
Scholarship and financial aid links as well as other general career information.
U.S. scholarship and financial aid resources to students who are preparing for a career in nursing.
Resources for student nurses, including scholarships/financial aid, NCLEX prep, and career services.
Owned and operated by Lippincott Williams & Wilkins publishers, this site provides access to articles in 50+ nursing journals, CE activities, and job opportunities.
Scholarships available for members or those who become members of the organization.
The world's largest electronic collection of science, technology, and medicine full text and citation information.
List of scholarships for nursing students maintained by STTI Honor Society for Nursing.
Comprehensive resource for nursing licensure information, including state-specific information on becoming a nurse, nurse salaries, nursing credentials, nurse certification tests, and more
Information regarding financial aid available from the U.S. Department of Education — in English and Spanish formats.
List of current U.S. federal government scholarships benefiting students.
Access for this site was paid for in honor of Dr. Margaret Stevenson upon her retirement in 1999. This link allows students to access vital nursing literature for research papers and improvement of nursing practice.
U.S. Department of Health and Human Services offers scholarships in exchange for at least two years of service at a healthcare facility with a critical shortage of nurses.
Occupational Outlook Handbook for registered nurses.
Awards several scholarships to qualified students with a disability.
Scholarships are offered through the foundation of the National Student Nurses' Association.
Administers a program to help repay undergraduate and graduate loans of health professionals in return for full-time clinical service in Indian health programs.
Awards scholarships to Hispanic bilingual/bi-cultural nursing students annually.
Awards scholarships for members pursuing baccalaureate or graduate degrees in neonatal nursing or nursing administration.
Academic scholarships specifically for students pursuing bachelor's degrees.
Academic Scholarship for undergraduates interested in pursuing gerontology