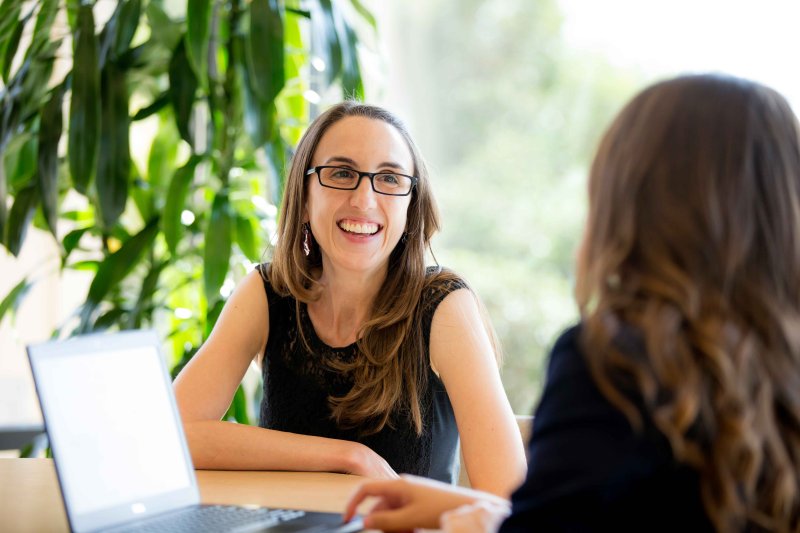 Even before the COVID-19 pandemic and the great resignation and reimagining of work, the internet was abuzz with advice about getting an online occupation to become successful and earn money. And whether or not the internet is the way to level up your career, we can all agree that it's an exciting and ever-changing medium to better reach customers.
To help you discover if becoming a digital marketer is the right path for you, we've developed a list of answers to dispel any question you may have such as whether digital marketers are in demand, what qualities will help you succeed, where to get educated, and what niche of the industry to choose.
With that, let's discover whether digital marketing is the path for you!
What Is Digital Marketing?
Digital or online marketing is the process of promoting a business to its target audiences (TAs) or potential customers via the internet. The forms of communication used in this industry include:
Email
Social media
Multimedia messages
Web-based advertising
These marketing channels help connect brands with their TAs. To be a good marketer, you have to not only be fluent in the current trends of your market but have skills in:
Data analysis
CRM (customer relationships management)
Communication
Social media
Design
Content creation
SEO (search engine optimization)
Are Online Marketing Jobs in Demand?
According to LinkedIn, between 2020-21, there was a 63% increase in online marketing jobs in just six months, with around 380,000 listings posted in the past year. In the future, that number may be well over half a million!
The marketing career is also evolving along with the market and new technologies. So, logically, exciting new approaches are emerging every year. For example, email marketing was immensely popular a decade ago, but specialists could only make predictions using tech like voice search, virtual or augmented reality, etc.
Today, we have it all:
Artificial Intelligence is used for deep analysis, customer service, and audience behavior research and forecasting.
Chatbots are one of the best uses of AI and are great for answering consumers' basic questions and making their experience smoother.
Video marketing has increased dramatically in recent years. And while Statista says the trend may be decreasing a bit, adults still spend over an hour a day watching video content online.
AR/VR is creating highly immersive user experiences, or augmented and virtual reality technologies, allow a closer relationship between the audience and the brand.
Voice search is expected, by 2025, to have global smart speaker sales revenue reach around $35.5 billion. People are using voice search more and more because it's faster and more convenient than typing in many situations.
Through your digital marketing career, you'll be connected to all these technologies and emerging ones, bringing amazing results for your clients. Many students want digital marketing as their occupation, and many businesses want it as a service they provide.
Top Digital Marketing Career Opportunities
So how do you get into digital marketing?
First, you should understand digital marketing jobs encompass a wide array of occupations:
Advertising:
You can become a pay-per-click (PPC) specialist, for example. This expert manages pay-per-click ad campaigns, creates ads for them, collaborates with other teams, tracks metrics, etc. Or you can be an analyst, responsible for analyzing and conveying all the marketing metrics in reports.
Search engine optimization:
The SEO field also has multiple exciting occupations such as:
SEO & SEM (search engine marketing) specialist, working on improving search rankings of clients' sites using optimization and other approaches.
Outreach specialist, working on contacting website owners and bloggers regarding posting advertisements or mentions of brand collaboration on their sources.
Link builder, working on finding ways to gain high-quality backlinks for clients' websites.
Social media marketing:
Social media has plenty of space for marketers. You can become a social media manager with marketing knowledge, helping clients increase their following, assisting with content production, campaigns, and other important aspects of promoting an account on social networking services (SNS).
If management isn't your cup of tea, take up social media advertising on Facebook, Instagram, LinkedIn, Twitter, YouTube, etc. You'll be dealing with paid ads of different types, including banners and native promotion.
Influencer marketing:
You can also take up a job as an influencer manager or influencer marketing manager for a company. You'll either help the person or team behind the blog promote or cooperate with a brand to look for bloggers and manage communication, terms, and campaigns.

In this case, you may also work with the rest of the marketing team to make the process of brand promotion more wholesome.
Email marketing:
The occupation of an EM specialist is perfect if you're good at writing engaging emails. The essence of email marketing is sending interesting e-letters encouraging people to take action (buy a product, create an account, visit a page, etc.).

Depending on the scale of the organization you'll be working with (and your skills), your responsibilities may range from copywriting only to overlooking whole campaigns and developing tactics to persuade subscribers to act.
Content marketing:
Marketers are also great at working with content, with positions as:
Content manager, overseeing content creation, distribution, and strategies used to deliver the necessary message to the right audience.
Content strategist, responsible for creating a unique brand voice and keeping it consistent throughout the communication and information distribution channels the company uses.
Content writer, maintaining the brand's voice and delivering relevant, interesting information related to the purpose of the assignment.
How to Understand if a Marketing Career is for You?
If one of the professions mentioned above seems interesting to you, it may also be helpful to know some of the following skills, qualities, and desired attributes:
Problem-solving:
For a marketing campaign to work, you'll have to solve some problems until you figure out the perfect formula for the business.
Analytical thinking: 
There will be lots of analysis to determine whether the campaign is working and, if not, what metric affects the overall results.
Creativity: 
Whether designing banners, writing content or pitching your client's products to their email list, you'll need creativity and lots of enthusiasm for every project.
Desire to learn constantly:
Marketing, technology, SEO, and search engine algorithms change all the time, meaning you'll have to learn about and keep up with trends as they emerge.
Communication:
Communication is key to connecting with audiences and persuading people to take action your client or organization desires.
Adaptability:
Depending on the organization, your schedule, and other factors, you may need to work at the office or remotely. As we've seen in recent years, remote work is becoming more desirable. Adapting to different circumstances and environments will help you in a digital occupation.
Longing for stability and growth:
Digital marketing is an industry experiencing constant growth, and you can grow with it. Whether choosing one niche to focus on or switching to other aspects of digital marketing like content creation, you'll always find room to grow and a stable income.
This isn't to say only people with these skills will become great digital marketers. However, your job should be not only in demand and well-paid but should also suit your values, interests, and strengths.
How to Choose a Career in Digital Marketing?
For starters, it's helpful to choose a niche that reflects your interests, hard and soft skills, and desires. You can also find accessible education to try different occupations and see which one is most suitable.
There're also options to harness varying skill sets with:
Our recommendation is to broaden your skillset as much as possible (at a convenient pace) to make it easier to switch niches and find a well-paid job that's close to heart.
Summary
It's clear there's a growing demand for digital marketing, and a large number of businesses are choosing the web to promote their products and services. There are plenty of niches to fill, so if you have the qualities we've described above or are interested in harnessing those skills, take a career leap into the digital marketing industry!
If you've been looking to earn a degree in marketing, PLNU's Bachelor of Business Administration (BBA) is an excellent program to consider. PLNU can help you take the next step on your career journey via flexible study formats. Whether in-person or online, it will prepare you for careers in fields related to business, management, government, and the nonprofit sector. Reach out to get next steps and learn more about this program here.