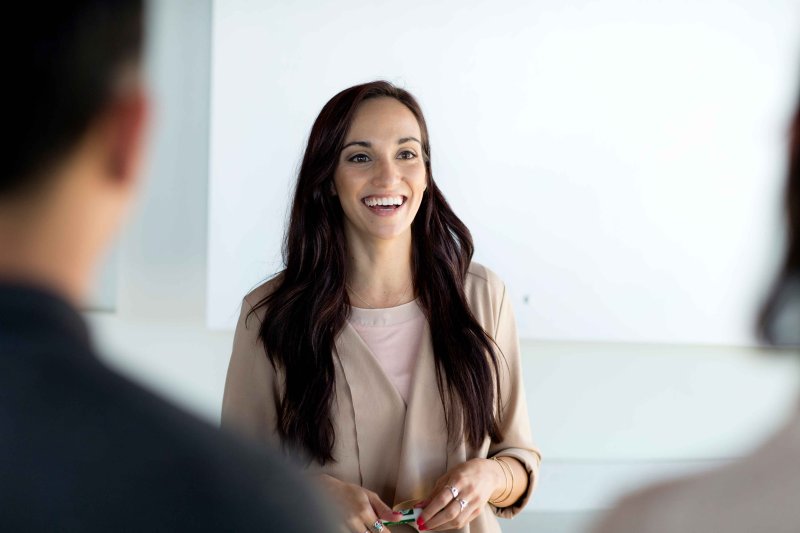 Having a bachelor's degree has become more and more of a prerequisite for most employment opportunities. Those intent on obtaining their undergraduate degree may be wondering how long it takes, how much it costs, and how much of a time commitment it is.
While there's no one right answer to any of these questions, depending on your prior college experience and choice of program, getting a college degree can take a variety of shapes. Having a clear idea of how long it takes to earn a bachelor's degree, along with a clear idea of what kind of programs are available, can make the process of getting a bachelor's degree feel more attainable and within reach. 
Why Should You Get Your Bachelor's Degree
Given both the cost and time commitment of earning a bachelor's degree, you've likely wondered why it's important to get your degree, and in addition, if it's worth the cost. Having a bachelor's degree can provide you with more opportunities to earn money and find careers that align with your personal goals. According to the U.S. Bureau of Labor Statistics, "[e]ven in the best of economic times, data show that workers who have higher levels of education typically earn more and have lower rates of unemployment compared with workers who have less education." 
In addition to making a higher salary, an increasing number of jobs require applicants to have a college degree, meaning that foregoing earning a bachelor's degree can act as a barrier to an array of job opportunities. Although salaries and job opportunities are significant factors of why you should get a bachelor's degree, another key and often-overlooked reason is the personal growth and satisfaction that comes as a byproduct of earning a degree. Given the status of college-level education in our society, earning a bachelor's degree can provide you with a reason to be proud of yourself and your accomplishments. 
Data shows that those with higher levels of education typically earn more money.
More jobs require a college degree than ever before.
A bachelor's degree offers you the opportunity to grow as a person and take pride in your accomplishments.
What Is The Difference Between a B.A. and a B.S. Degree?
Before pursuing a bachelor's degree, it's important to know what degree you're pursuing and why. Different careers require different concentrations of education, and having a clear vision of what your aspirational career requires is a great place to start when deciding upon a bachelor's degree program. When it comes to bachelor's degrees, there are two distinctions: a bachelor of arts degree (B.A.) and a bachelor of science (B.S.) degree. Here's what each of these degrees entails:
Bachelor of Arts
Generally, a B.A. will focus on areas of studies that have to do with the humanities and the arts. This can include history, English literature, sculpture, and a range of other subjects. Typically, a B.A. will allow you to gain a broad education that offers you the ability to explore a wide and versatile range of elective subjects while obtaining your degree.  
Bachelor of Science
A B.S. is usually for those studying a subject related to math or science. These can include engineering, biology, and physics, along with a large number of other technical fields. Oftentimes, a B.S. will provide you with a more focused degree program that dives deeper into one particular subject. 
How Fast Can You Earn a Bachelor's Degree?
One of the most pressing questions you probably have about earning a bachelor's degree is how long it will take. While there isn't just one answer to this question, it depends on both the number of college credits you already have and the type of program you choose. 
Typically, a standard bachelor's degree program will take about four years and will require you to complete 120 credit hours. The four-year standard requires you to commit to a full-time schedule and course load, making it difficult for some with other responsibilities such as jobs and families. If you're unable to commit to a full-time schedule, you can also earn your bachelor's degree on a part-time basis and take as many as six years to complete. 
Conversely, if you're someone who wants to earn your bachelor's degree as quickly as possible, some schools offer classes during the summer as well, making it possible to earn your bachelor's degree in as little as three years. Another way you can speed up the process of earning your degree is by taking more than the usual amount of credits per semester, though this should be done only if you're sure you can handle the workload. 
Can You Get a Bachelor's Degree Online?
A larger barrier for many people when it comes to earning a bachelor's degree is that of scheduling and location. This is especially true if you're a working adult, which means uprooting your life to move near a college campus probably isn't feasible. Luckily, there are more online options to earn your bachelor's degree than ever. 
Today, there are an array of options to earn your degree completely online or in a hybrid format, which combines online and in-person classes in a program. Taking advantage of online options can offer you the opportunity to capitalize on a flexible schedule that meets your personal needs. In addition, programs such as Point Loma Nazarene University's Adult Degree Completion programs offer flexible schedules that cater to the busy lives of adults who work full time. Given these online options that offer flexible schedules and online classes, you can earn your degree without having to radically alter your schedule. 
Online Bachelor Degrees at PLNU
If you're interested in exploring your options, check out these online programs offered PLNU:
What Bachelor's Degrees Are in Demand?
Before choosing a program to earn your bachelor's degree, you should have an understanding of what bachelor's degrees are on the rise. This can help inform your decisions when it comes time to choose a major and program. Here are some of today's most in-demand bachelor's degrees:
Computer science: Computer science is a growing field that's becoming increasingly important in today's growing digital landscape. According to the U.S. Bureau of Labor Statistics, computer and information technology occupations are estimated to grow by 13% by 2030, nearly double the average growth rate of all other job roles. In addition to high growth in the field, computer scientists boast an impressive salary, with the BLS finding that those working in computer and information technology roles made an annual median salary of $131,490 in 2021. The high salary and growing industry make obtaining a B.A. in Computer Information Technology an attractive choice. 
Engineering: Though engineering isn't a new field, it's an admirable occupation that spans a number of different industries. Given engineering's broad nature, there are different roles and avenues for pursuing a career as an engineer. According to the U.S. Bureau of Labor Statistics, electrical and electronic engineers make an annual median salary of $101,780, and over 20,000 new electrical engineering jobs are estimated to arise by 2030. 
Nursing: Becoming a nurse is a great way to find a career in the healthcare sector without having to invest a large amount of time it can take to become a doctor. According to the U.S. Bureau of Labor Statistics, nurses made a median annual income of $77,600 and it's estimated that over 270,000 new nursing jobs will arise by 2030. 
Discover How a Bachelor's Degree Completion Program Can Advance Your Career
By going back to school to earn a bachelor's degree, you have the opportunity to increase your job salary and improve your level of job satisfaction. Point Loma Nazarene University's Adult Degree Completion programs take your previous college credits into account while offering you the ability to earn your bachelor's degree with flexible schedules and classes that fit your busy life. Take the leap today and find out how a bachelor's degree can improve your life. Apply now or find more information here.