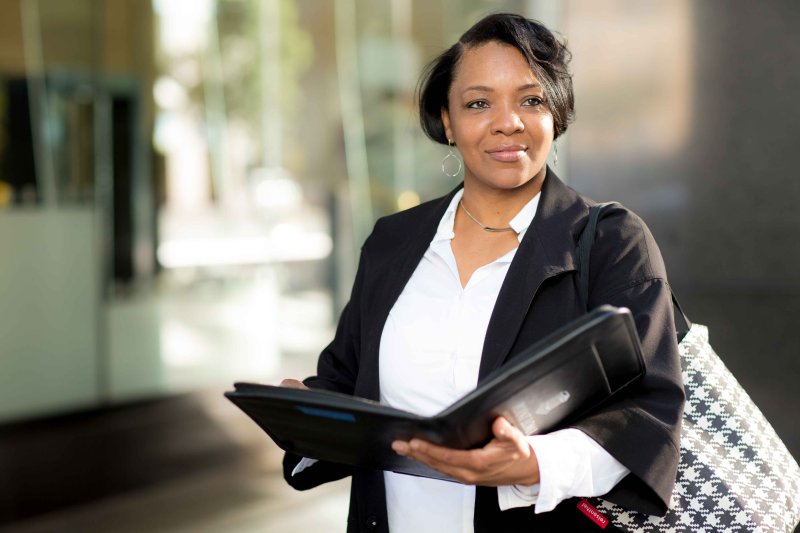 Being a project manager requires a high degree of versatility, focus, and leadership. Having the skills to coordinate with others to work together and accomplish common goals is highly sought after in any organization. Though the role of a project manager is a worthy career choice, even those who aspire to different roles in the business sector can benefit from understanding and applying useful project management practices. 
If you're interested in pursuing a career as a project manager or utilizing principles of project management in another career, it's helpful to have a clear idea of the responsibilities and tasks that come with the role.
What Does a Project Manager Do?
Put simply, project managers are responsible for coordinating and overseeing the execution of specific goals. This can involve managing different teams and individuals working on different aspects of the project, managing the costs and budget allocation for a project, and setting deadlines and schedules. In essence, project managers are responsible for demarcating the specific objectives of a particular project along with deciding who's responsible for completing different tasks, along with deciding when those tasks should be completed. 
Project managers can be found in a variety of different fields including IT, construction, marketing, and engineering, among others. The project manager role requires a number of skills such as delegating, communicating, and resolving any conflicts that may arise during a project. If you recognize any of these traits in yourself, project management may be a field worth pursuing.
5 Habits of Successful Project Managers
If you're intent on pursuing a career or education requiring project management, you'll need to have a deep understanding of the habits that will help you succeed. Here are five habits of successful project managers you can utilize:
1. Time management:
Being able to not only manage your time effectively but help others manage their time effectively is critical to making sure projects stay on schedule. Whether it's through highly structured plans that allot specific timeframes for various goals or consistently communicating with team members to make sure they're making good use of their time, project managers must be able to have an advanced ability to manage time.
2. Problem-solving:
When completing any project, especially more intensive ones, it's more than likely that unforeseen obstacles will arise. As a project manager, you have to be equipped with the problem-solving and critical-thinking skills necessary to deal with issues efficiently. Team members rely on project managers as leaders who take the initiative to solve problems and ensure the project runs smoothly. 
3. Familiarity with tools:
Depending on their setting, project managers utilize different project management tools that can help them plan, monitor, and complete projects. Many of these tools are computer-based platforms that simplify and organize the process of staying on top of teams, deadlines, and projects. Being familiar with the functions and quirks of these tools is imperative to highly effective project managers. 
4. Communication:
In addition to technical skills, project managers must also be able to communicate effectively with their teams. Overseeing a large project can be challenging, so making sure each team member has a clear understanding of their duties is invaluable to reaching goals and completing projects. The best project managers are those who have made it a point to become effective communicators. 
5. Keeping the end goal in mind:
The project manager role comes with a range of duties and responsibilities, the ultimate aim of which is to oversee the successful completion of a project. Though it can be easy to get lost in the details, successful project managers constantly refer back to the end goal and make sure they — and their teams — are doing everything in their power to reach that goal.
The best project managers are those who have made it a point to become effective communicators. 
How To Become a Project Manager
Though there's a particular set of skills required to work as a project manager, there are several ways to obtain them. If you're looking to start your journey of higher education to become a project manager, you can choose a degree that qualifies you for such. If you're already working in a business setting and feel like you have the skills necessary or are already engaging in the tasks of a project manager, there are also ways you can transition into the role without having to pursue a traditional college degree. One thing both paths have in common is having the proper knowledge and skills necessary to become a successful project manager.
__________
Get started on your career next steps
Pursue your purpose at PLNU.
__________
Degrees and Education For Project Managers
Project managers can find qualifications in two distinct paths: traditional and nontraditional. Each has its distinct benefits, and deciding which aligns with your personal needs will largely have to do with your current stage in your career.
The Traditional Path
Taking the traditional path to becoming a project manager is great for those who are still deciding what educational field to pursue. If you're looking to obtain a university degree in a traditional setting, this is the path for you:
B.A. in project management: This is the most obvious choice for those looking to pursue a career in project management. A bachelor's degree in project management will show employers your commitment and specialized knowledge and expertise to flourish in the role. 
MBA: This choice is for those who are attracted by the idea of becoming a project manager but want to keep their options open for other advanced business roles as well. Some MBA programs even offer students the option to earn an MBA with a concentration in project management.  
The Nontraditional Path
The nontraditional path is for those who may have never intended to become project managers, but in the course of their careers found themselves overseeing projects. If you've found yourself having the responsibilities of a project manager and want to pursue the role further, the nontraditional path to certification may be right for you. Here are some certifications that can benefit aspiring project managers: 
1. Project Management Professional Certification (PMP):
A PMP is a great project management certification that's recognized by many employers. This certification requires that you already have a B.A. and at least 35 hours of project management education. The PMP shows employers you have the technical knowledge to manage projects, the skills to interact with others effectively, and the ability to understand business strategies. If you have a PMP, employers understand you're someone who strives for excellence and can be trusted with the responsibility of managing important projects. The median salary for project managers in North America who hold a PMP is projected to be 25% higher than their counterparts without one. 
The median salary for project managers in North America who hold a PMP is projected to be 25% higher than their counterparts without one.
2. Certified Associate in Project Management Certification (CAPM):
A CAPM is a great certification that can be attained at any stage of your career. To be eligible for the certification, you need a high school degree or equivalent and 23 hours of project management education before taking the exam. If you're someone just starting your higher education career, this can be a great option for you. Whereas the PMP is catered toward those who hold a four-year degree and have thousands of hours of experience managing projects, the CAPM can be taken soon after highschool. The CAPM is a globally recognized certification that shows employers you have the skills and knowledge necessary to lead and manage large projects. The CAPM communicates to employers you have the knowledge and expertise to manage projects effectively and work seamlessly with others in your organization. 
Advance Your Career
Project managers play a vital role in promoting the success and efficiency and operation of any business or organization. If you're looking to explore new opportunities and qualify yourself for a career in project management, Point Loma Nazarene University's MBA program can help you reach your goals. With a concentration in project management, PLNU's Evening MBA program is perfect for those already working in the business field who want to pivot into a project manager role. Advance your career without jeopardizing your current income while also qualifying yourself to lead teams and manage projects. Apply today and start your journey to becoming a successful project manager.