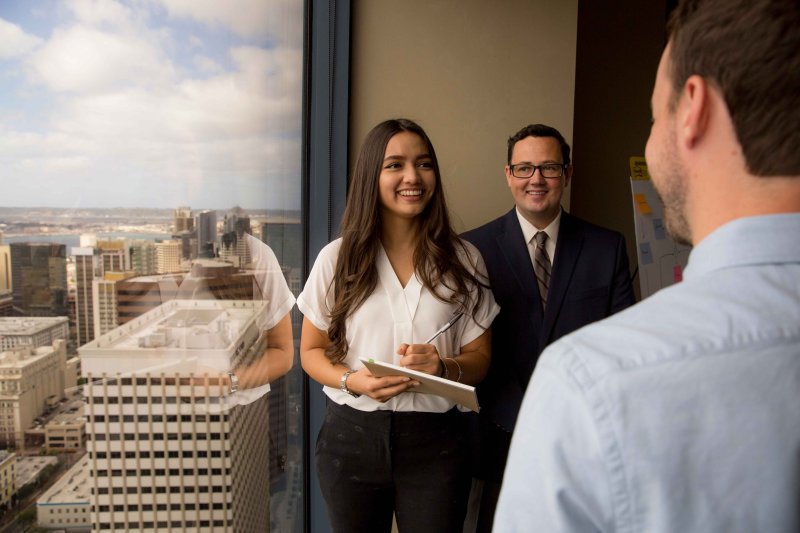 Choosing the right graduate program can be a challenge. You want a program that will help you grow in knowledge of your field, become a true professional, and qualify you for exciting new employment opportunities. If you're thinking about going to grad school in San Diego, PLNU's Graduate and Professional Studies will ensure you invest sensibly in your future by mastering the knowledge of your chosen field in an encouraging community.
In any of PLNU's programs, you'll feel supported academically, spiritually, and professionally. You'll widen your knowledge within your chosen field, build your marketability, and create strong connections with professors, colleagues, and industry professionals in San Diego. Here are some frequently asked questions about graduate school and reasons why you should consider PLNU to complete your master's degree.
What grad degrees can I get at PLNU?
PLNU offers over 20 graduate degree options, including business administration, health science, organizational leadership, kinesiology, and more.
Many education and special education programs are also offered, as well as special teaching credentials and certifications. These are indispensable for student educators seeking to teach students with exceptionalities or qualify for single-subject, online, or early childhood opportunities.
What does a grad school class schedule look like?
Graduate courses are offered full time and parttime, as well as with hybrid and online formats.
Serina Scott, PLNU alum and current manager of learning and development and change management at PLNU, described that she thrived as a student in the graduate program, even while working and becoming a first-time parent.
"A common concern for potential students is that there won't be enough time," Scott said. "But with the right time management, you can do it."
Some programs, like the Master of Business Administration, have evening courses. Most have online and hybrid options which you can fit into your personal schedule.
When is the right time to get a grad degree?
Because of the graduate program's flexibility, it's never too late — or too early — to earn your master's degree. Wherever you are in your career is the starting point; a graduate degree can help you take bold steps forward in your education and vocation. PLNU's graduate programs are not one-size-fits-all. Rather, they are designed to help you set personal and professional goals, then work to achieve them.
"There's an investment made in you, both as a student and as a person at PLNU," Scott described. "You don't see that everywhere."
"There's an investment made in you, both as a student and as a person at PLNU."
What are good qualities for graduate school?
At PLNU, community and support are top priorities for students. PLNU's 15:1 student-to-faculty ratio helps ensure that every student feels they have personal access to professors, mentors, and educators. 
"I would always get quick emails and responses from professors to provide extra help and support," Scott said about her graduate program experience.
Thanks to PLNU's faith-based values, passionate scholars, and great student-to-faculty ratio, graduate students can feel genuinely supported by people who care personally about them. This makes the discussion-based class formats much richer, since you'll be working alongside people who truly want you to succeed.
Scott described that at PLNU, graduate students form a "program-specific circle of expertise."
"It all comes down to the experience you're looking for," Scott said. "If you're looking for a community that feels like family, I think PLNU is the way to go."
Can a grad degree help my career grow?
PLNU's graduate program is perfect for people with a growth mindset. Obtaining a master's degree is an important investment, and PLNU is committed to helping students find success in their desired fields.
Every program's goal is to help scholars learn and progress in their careers — whether starting a new job, qualifying for a raise, or looking to move up in your company or organization.
For example, 75% of PLNU Master of Business Administration graduates advance in employment upon graduating. This pattern demonstrates PLNU's commitment to helping students make noticeable changes in their lives through careful cultivation of each individual's skills and knowledge.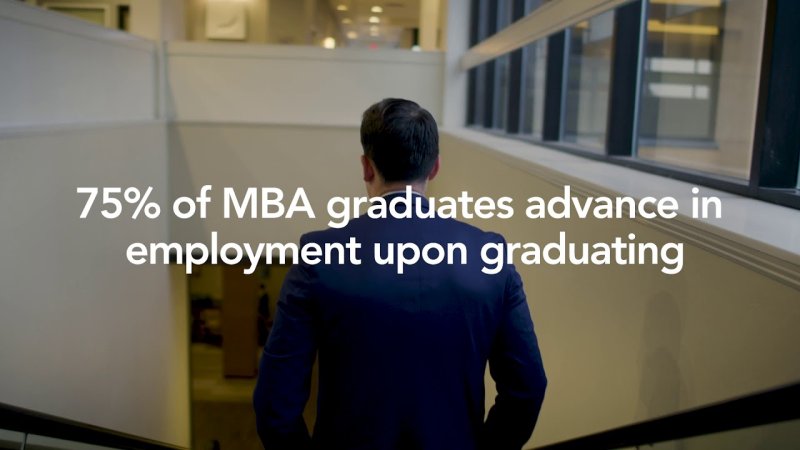 One of Scott's favorite aspects of her master's program at PLNU was the ability to discover where you fit best within your field, she said. It was the perfect time to ask questions and find out where you specifically feel called.
"At PLNU, while you grow your level of knowledge in your field, you can pinpoint your passions," Scott said.
If you're considering a graduate degree, you probably have a general career direction established for yourself. Learning within a tight-knit community will help you feel open to exploring your passions and setting new goals for yourself.
How much does grad school cost at PLNU?
At PLNU, you won't just be an expert in the classroom — you'll grow to be an industry professional. Scott observed that although the cost of a master's program is a significant factor, an investment in future opportunities can be well worth it.
"In my experience," Scott explained, "the increase in pay that I qualified for definitely outweighed my student loans."
PLNU offers competitive pricing comparable to other San Diego-based graduate programs. Education-related master's programs for the 2021-22 academic year are $660 per unit; Kinesiology and other sciences range from $740 to $790 per unit; the Nursing, M.S., is $820 per unit; and the MBA program is $890 per unit. See PLNU's tuition and fees page for full details on pricing for graduate programs. 
Since students can pay per unit (not per semester), you can focus on investing solely in the classes you're taking now. Whether you're taking the minimum course load, taking classes full time, or anything in between, you can earn your master's degree at your own pace.
Scholarships and financial aid are also available. Talk to PLNU's Student Financial Services and keep an eye on important dates to ensure your higher education is as affordable as possible.
What graduate degrees are in demand in San Diego?
Using data from the U.S. Census Bureau, Stacker.com compiled a list of the industries with the highest employment in the San Diego-Chula Vista-Carlsbad, CA, Metro area. The top two industries in San Diego are health care/social assistance (12.7% of total employment) and professional, scientific, and technical services (10.8%). Also high on the list are educational services (8.5%), finance and insurance (3.8%), and information (2.3%). 
Each of these growing industries in San Diego County relies on experienced professionals in their field. A graduate degree will help you qualify for key positions and stand out to employers. PLNU's programs also pay close attention to industries around them, forming strategic professional partnerships, and finding what's in demand and how to prepare students for those opportunities.
Nationwide polls also indicate an abundance of jobs in these professional industries. Health care and social assistance is still the most common industry nationwide (13.9% of total employment). Education is the fourth most common industry (9.3%); professional, scientific, and technical services comprise 7.4% of all workers; and finance and insurance make up 4.6% of the workforce. Wherever you end up, PLNU's impressive slate of graduate programs will help you find a place of success and belonging in booming and fulfilling industries.
How do I apply for grad school at PLNU?
Rich, practical academics, a desire for student growth, and a sense of real community are just a few examples of what sets PLNU apart from other universities. If you have a purpose-driven mindset, a passion for learning, and a motivation for growth and self-improvement, you're encouraged to apply. Even if you aren't quite sure of your career goals, PLNU will help you discover who and where you're called to be.
Your application will vary depending on your program of interest, but each application will require an online application for admission and submission of official transcripts with proof that you've achieved your bachelor's degree. You'll also include your resume, professional references, and a personal essay about what you hope to achieve with a master's degree from PLNU.
Find out how you can make your career and higher learning aspirations a reality by contacting a counselor, who will help you know important steps and deadlines to consider when applying, as well as answer important questions about semester timelines, financial aid, and what to expect in your particular degree program.