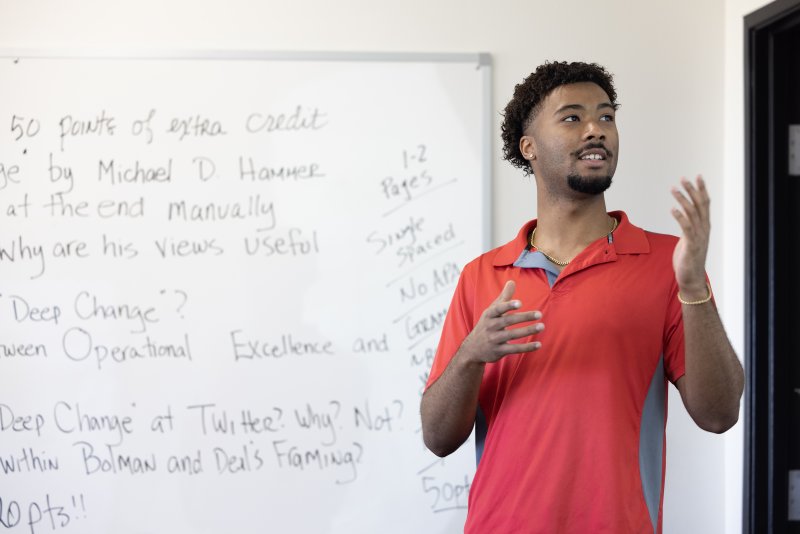 Do you have a bachelor's degree and want expansive business operations and management knowledge? Consider pursuing your Master of Business Administration (MBA). 
What is an MBA?
This graduate degree provides students with advanced knowledge of business operations including marketing, finance, economics, management and leadership skills. Students also apply business knowledge to real-world scenarios and projects and engage in networking opportunities.
PLNU offers both a Daytime MBA program for recent graduates and an Evening MBA program. Both programs prepare students for the complexities of the modern business world, help improve communicative and problem-solving skills, and further develop their ability to think strategically. 
PLNU's Evening MBA Concentrations
The Daytime MBA is a 12-month accelerated program designed for recent graduates, while the 24-month Evening MBA program is curated for experienced working professionals who want to advance in their careers.
Both programs are composed of 42 units of business courses; however, students in the Evening MBA complete 36 core units and 6 elective units. The Evening MBA offers two concentrations for students to select from:
Project Management
Organizational Leadership
Each concentration is designed to be applied to any job, industry, and role, and will prepare students for many demands in the marketplace.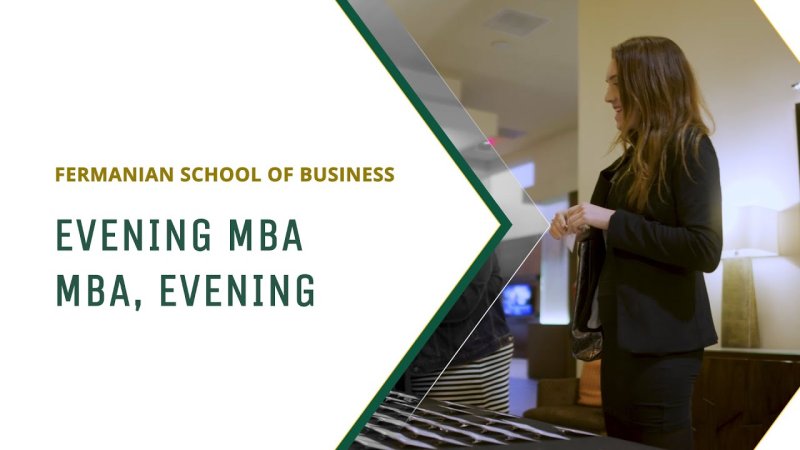 __________
Who are you called to be?
Pursue your purpose at PLNU.
__________
Project Management
What is the Project Management Concentration?
The Project Management concentration is curated for current working professionals who are interested in strengthening their current business or organization by implementing efficient systems and practices. This includes initiating, planning, executing, and closing projects in any business environment, with a specific focus on building high-performing project teams.
Once completing this concentration, students are led toward the direction of a Project Management Professional (PMP) certification and/or a Certified Scrum Master certification.
The two courses curated for the Project Management concentration are:
Project Management Communication
Project Management Risk, Cost, and Program Analysis
Through each of these courses, students learn how to set a viable schedule, compensate employees, motivate, and inspire high performing teams.
Career Opportunities in Project Management
Students who select this concentration have typically moved from an individual contributor to a frontline supervisory role. This concentration is also perhaps the broadest option, as it provides students with skills that are applicable within most companies and teams.
Common Occupations for Project Management:
Project manager
Healthcare manager
Director of operations
Project management consultant
"You are learning how to lead high-performance teams. Employers tell you what you should do, while in the Project Management concentration, we teach you how to lead. "
— Matt Boyne, Ed.D., Associate Professor of Management, Fermanian School of Business
Organizational Leadership
What is the Organizational Leadership Concentration?
The Organizational Leadership concentration focuses on a company's internal leadership. This concentration hones into the development and success of business structures and people. Organizational leaders are responsible for setting goals, implementing plans, motivating employees, and creating a vision for their company.
The two courses curated for the Organizational Leadership concentration are:
Organizational Behavior
Leadership Theory and Application
Career Opportunities in Organizational Leadership
Students who select this concentration are interested in preparing for a management and supervisory role in any size public or private organization. Students will be investing in their career capabilities that will allow them to become skilled leaders of organizational teams, projects or departments.
Common Occupations for Organizational Leadership:
Project or team leader
Human resources manager
Divisional or group leader
Medical and health services manager
Management consultant
"The concepts and skills you learn in this concentration will be applied when you are leading a team, managing a project or negotiating conflicts. This program emphasizes relational leadership."
— Randy Waynick, Ph.D., Assistant Dean and Professor of Leadership, Fermanian School of Business
Learn more about PLNU's Evening MBA organizational leadership concentration here.
Get Your Degree at PLNU
If you've been looking for an MBA program in San Diego, consider looking into Point Loma Nazarene University's Evening MBA program or Daytime MBA program.