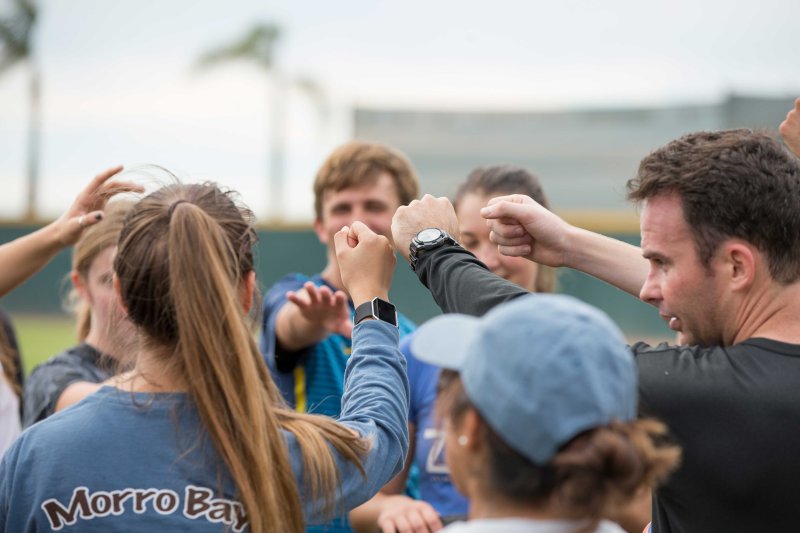 To teach physical education today, you are required to have extensive knowledge on health and diet, in addition to fitness and training, and be able to teach soft-skills such as leadership and team-building. PE teachers are also responsible for promoting healthy habits, assisting students with social skills, and improving motor function and cognitive development. 
The requirements for becoming a physical education teacher vary from state to state, but there is one standard across the country: obtaining a bachelor's degree. In fact, earning a master's degree in education, kinesiology, or athletic training is becoming more and more commonplace with some states requiring a completed graduate degree in order to teach PE. Technically, any bachelor's degree will be sufficient to pursue teaching high school PE; however, there are some degree paths that will make the journey much easier than others. The two most common degree paths are (1) pursuing a degree in education that integrates required physical education courses and teaching experience and (2) pursuing a degree in athletic training, kinesiology, or other related field and making up the education components with a fifth-year master's degree or credential. 
Using Your Degree in Education to Teach High School PE
If you are still considering which degree you should earn in order to become a high school PE teacher, the quickest way to achieve your goal is through the traditional teaching route. Every state in the U.S. requires physical education teachers to pass competency tests and obtain their state teaching credentials, so earning a degree in education through an integrated program that will set you up for success in this area is typically the quickest solution. Integrated programs are designed for students to complete their teaching experience assignment and obtain their teaching credential by the time they earn their bachelor's degree. The downside of this path is that you will likely not get to take the same types of courses as a physical education or kinesiology degree, which include topics like Theories in Physical Education, Theories in Sports Pedagogy, and Team and Individual Sports.
__________
Who are you called to be?
Pursue your purpose at PLNU.
__________
Once you complete your degree, you will still need to take and pass a test that demonstrates competency in the area of physical education. In California, this is the California Subject Examination for Teachers (CSET): Physical Education test. The final step in certification is to obtain your state's single subject teaching credential. 
Athletic Training & Kinesiology Routes to Teach PE 
If you are drawn more toward coursework on health and fitness, then pursuing a degree in athletic training or kinesiology will likely be more rewarding for you. However, earning a bachelor's degree in these areas alone will not be sufficient to apply for your teaching credential. Unless your program is tailored specifically for future PE teachers, you will most likely need to take extra coursework in education to earn a post-baccalaureate degree in addition to your bachelor's degree. With this approach, you will need to complete two to three more semesters of classes, as well as a student teaching assignment. This additional coursework will be necessary before you are eligible to obtain your single-subject teaching credential. 
This is also the same route you can take if you have already completed a bachelor's degree in any other field. Earning a post-baccalaureate degree is not the same as earning a master's degree, but some institutions will allow that coursework to count toward a future master's degree. Alternatively, certain states will also allow internships in lieu of a post-baccalaureate degree. This would allow you to complete the coursework required for a preliminary credential while working in a supervised but paid teaching position.
Step-by-Step Recap
Step 1: Complete your education. If you do not complete your bachelor's degree through a program that integrates educational requirements, you will need to either complete a post-baccalaureate program in education or enroll in an internship. 
Step 2: Take and pass the competency exams. In order to become a high school PE teacher, you must pass your state's competency exam. California's Subject Examination for Teachers in Physical Education contains three sections that cover topics in human movement and motor function, among other topics. The first two tests consist of 40 multiple-choice questions and two constructed-response questions. The final test has the same amount of multiple-choice questions but only one constructed-response question. 
Step 3: Obtain your teaching credentials. Integrated bachelor's programs will normally incorporate your teaching credential into your program. However, if you are not pursuing an integrated program, you will need to separately apply for your state's teaching credential. Usually, a single-subject teaching credential will suffice for teaching physical education. However, a multiple subject teaching credential may be considered if teaching other subjects is of interest to you. 
Career Outlook for PE Teachers 
According to the Bureau of Labor Statistics, the median salary for all high school PE teachers in the U.S. is just above $64,000 per year. However, the California Employment Development Department shows their average salary is above $88,000 per year in California. Beyond these salary benefits, the rate of job growth for PE teachers has a promising outlook with an expected 7% increase over the next 10 years as opposed to 4% expected growth for teachers in other disciplines. 
Next Steps
Being a PE teacher can be a fun and rewarding career choice, especially for those who have a passion for fitness and athletics. Learn more about how you can become a PE teacher through Point Loma Nazarene University's bachelor's program in exercise and sport science.
About the Author 
Wendy Cloherty is a former editor for PLNU's Viewpoint magazine and a contributing freelance writer.