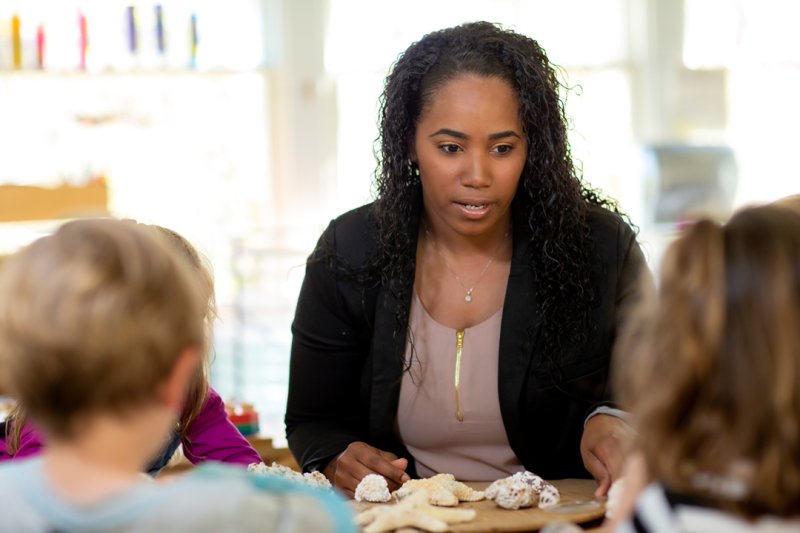 Completing a degree in special education doesn't necessarily put you on the path to becoming a special ed. teacher; it offers advantages for any teaching career as well as for every one of your students — those with and without exceptionalities. 
Why Study Special Education if You Don't Plan to Teach it?
Recent decades have seen a substantial increase in special education students spending time learning among their nondisabled peers rather than separate from them. In fact, of those aged 6-21, 63.4% spend 80% or more of their time in general education classes, according to 2017 data. And an international survey of more than 121,000 teachers in 30 countries, including the U.S., showed that actual instruction time decreased as the number of students with exceptionalities in a classroom increased.
That lost time went to managing the classroom, potentially negatively impacting both disabled and nondisabled students. Education pundits believe that if general education teachers were better prepared — receiving more training focused on inclusion and special education — all students could benefit.  
How Can Studying Special Education Help Me as a Teacher? 
A master's in special education not only increases your earning potential, but it also puts you at the top of the candidate pool for teaching jobs. It provides you with tools for providing person-centered education and better adapting lessons based on different learning types and levels. Wherever your career leads, an M.A. in special education opens up opportunities for both personal and professional growth.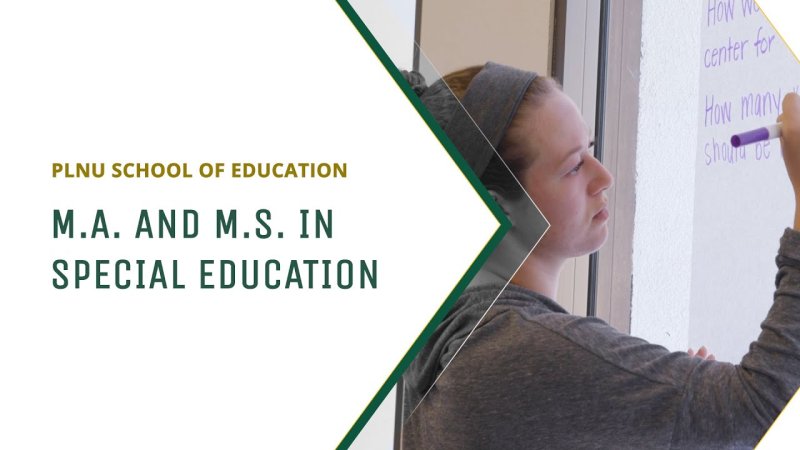 You will be a more effective teacher to every student 
By understanding the best way to teach all types and levels of learners, you understand the way that more students learn, not just those with exceptionalities. This is helpful, as classrooms are more inclusive than they've ever been — the number of special education students spending the majority of their time in the general education classroom increased 9% between 2005 and 2014.
The number of students diagnosed with disabilities is also growing — in 2017-2018, there were 7 million students with disabilities (13.4% of all students). That means that general education teachers, with little training in special education, are the ones responsible for most of their education.
__________
Who are you called to be?
Pursue your purpose at PLNU.
__________
A 2004 amendment to the Individuals with Disabilities Education Act (IDEA) also required at least one general education teacher to be involved in the creation and implementation of each student's Individual Education Plan (IEP). However, a 2007 study revealed that general education teachers took an average of just 1.5 courses that focused on inclusion or special education in their teacher-preparation programs, versus the average of 11 courses for special education teachers.
An advanced degree in special education can give you knowledge, training and — perhaps most importantly — confidence to provide the best and most effective learning experience for every student in the classroom. 
Classrooms are more inclusive than they've ever been. 
It sets you apart in a teaching job search
A master's degree in special education can set you apart from other applicants for teaching jobs, not just for teaching special ed. That's because a special education degree makes it clear you are capable of teaching every student — the ones who are ahead, the ones who are behind, and the ones with exceptionalities. As inclusion has increased, general education teachers aren't required to have advanced training in special education, so those teachers who have sought out that extra training will have an edge in a job search over other general educators. 
It increases your earning potential
Of the largest school districts in the country, 88% offer additional pay, either in the form of salary increases or additional stipends, to teachers who hold advanced degrees. Depending on where you are on the pay scale and how far you are into your career, a master's degree can increase your salary an average of $2,000 to $7,000 per year. 
It could lead to new career paths outside of teaching 
Outside of the traditional classroom setting, advanced training in special education offers a variety of career opportunities, including becoming an educational diagnostician, working in a clinical setting (such as in early intervention in hospitals or in a rehabilitation center), and acting as an independent consultant or trainer to school districts or state departments of education.
Your knowledge of special education could also translate to working in roles funded through state-wide programs committed to meeting the needs of those with disabilities, providing you with a career as a case manager, a program coordinator, or a nonprofit director.
It empowers you to be an advocate for social justice, inside and outside the classroom. Studying special education will stir you to look for ways to harness the positive power of diversity in classrooms, school districts, and communities. By more accurately understanding the relationship between the needs of students and the deficiencies in resources, you can search and advocate for new solutions to meet their needs.  
It offers a lifetime of learning
Working with students, especially special education students, is an engaging line of work. If you learn to focus on person-centered education, you will understand each student's unique goals, challenges and needs, requiring you to continuously change and adapt. It requires creativity and compassion to reach every student.
The new training and knowledge provided by a special education degree can reinvigorate the career of an experienced teacher or provide a confidence boost to newer educators. In the end, by finding teaching and behavioral solutions for each child, a teacher can make a lasting impact on students' lives. While teaching has its challenges, done well, it is a deeply rewarding career. 
Next Steps in Your Teaching Career
Earning a master's degree in special education can benefit your teaching career in a number of ways, including providing more opportunities for you and your students to learn and grow. You might consider learning more about Point Loma Nazarene University's Master of Arts in Special Education, including the courses you can take and how the hybrid program works. 
About the Author 
Bethany (Leach) Mavis graduated from PLNU in 2009 with a journalism degree. She now manages marketing and content for a high-security construction company, teaches editing to journalism students as an adjunct professor, and advises the Mariner yearbook staff at PLNU.