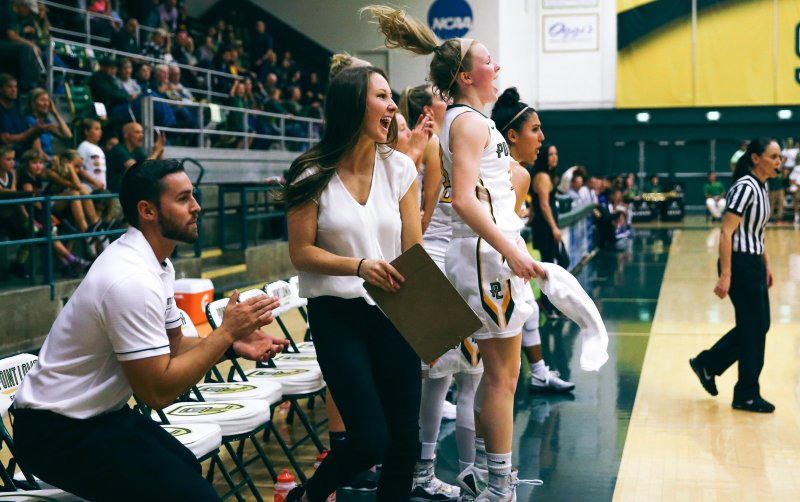 If you like the hustle and bustle of a Friday night basketball game, planning big parties and events, or coaching young athletes, then sports management might be the career path for you. 
But where do you even start? At PLNU, you can start by getting your Master of Science in Kinesiology – Sport Management online in just one year. The accelerated, 12-month program offers a flexible course load in an online format, which makes it ideal for working professionals, recent graduates, or really anyone looking to advance quickly in their careers. 
Once you get that degree, you're ready to hit the ground running in the world of sports management. It may seem overwhelming to look at all of your options, so we
consolidated a list of five career paths you may be interested in taking. 
1. Athletic Director 
An athletic director is in charge of it all when it comes to school sports. They oversee the operations of the sports department as a whole and are in charge of making sure games and events are scheduled, the facilities are up to date, and players and coaches are following the NCAA guidelines. 
If you're all about athlete interaction, this may not be the job for you. Sure, you may see athletes here and there, but you are mostly dealing with coaches and sports department employees. 
But if you like to lead a team and love your planner, then this is the position for you. You get to organize the whole year with events and games, create and stick to a budget, and come up with a fundraising plan for the next five years. 
You will have to have some experience before securing this position, so plan on spending a few years as an office manager, athletic program development director, and/or a sports information director while you work your way up through the ranks to athletic director.
__________
Become who are you called to be
Pursue your purpose at PLNU.
__________
2. Facilities and Events Coordinator
Facilities and events coordinators are, as stated in the job title, in charge of coordinating events at facilities and making sure those events go on without a hitch. This job is for the party planners and checklist obsessors. 
This position is perfect for the organized individual who loves putting on special events and making sure everything runs smoothly. It does require some interaction with people like advertisers and event attendees, so customer service and people skills are a must.  
In some job postings, you may only be dealing with non-sport events occuring at the facility, but in others, you may be dealing with both sport and non-sport events, so make sure you read the job description carefully. 
3. Head Coach
As a head coach, not only are you in charge of your current team to make sure they play well and win games, but you are also on the lookout for new recruits and the best young players for your upcoming class.
You will have to lead a team of assistant coaches, team managers, and athletes while also forming connections with the sports department and athletic trainers.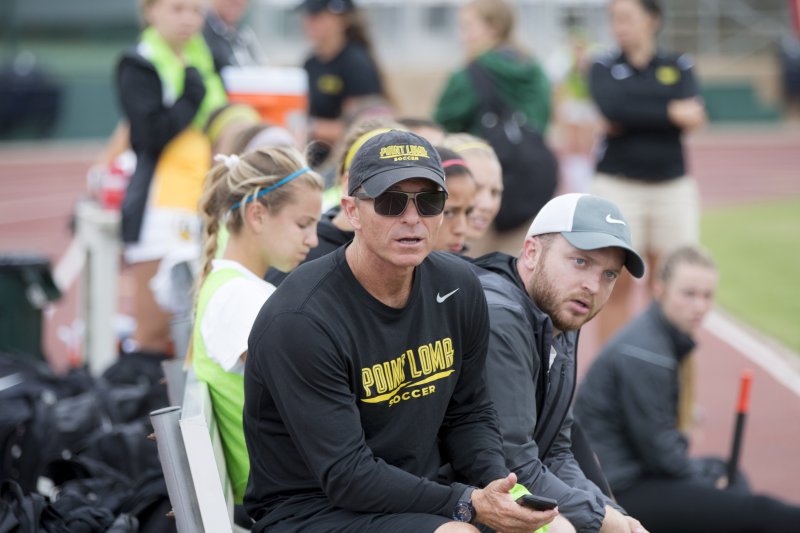 A good way to get your foot in the door for coaching is to join a sports team as their manager to learn the ropes and get used to the practice and game schedule. 
Just like an athletic director, you will most likely have to work your way up to head coach, starting as an assistant coach and putting in the work from there. Prepare to move around quite a bit too because a lot of coaches will put in a few years with one team, experience success, and then be asked to head up a team at another school. 
4. Sport Scientist
These kinds of scientists apply different scientific processes to improve individual and team athletic performance while also decreasing injury risk. This means they are able to apply their knowledge of how the body and mind work together in order to customize an athlete's training regimine. 
Sports scientists may choose to keep their practice general, looking at the athlete or team as a whole and creating a plan accordingly, or they may want to specialize in a certain topic like sports psychology or sports nutrition. 
You may want to get a certification like the Certified Performance and Sport Scientist (CPSS) from the National Strength and Conditioning Association to set you apart from other applicants.
This job takes a lot of networking in order to get teams to start recognizing your name and bringing you on board. But sports scientists are also in high demand because teams and individual athletes are always trying to find out ways to get better and achieve results. So it may be the perfect time for you to enter into this field. 
5. Corporate Wellness Professional 
This is a great job for the person looking for a steady schedule working in a corporate setting that still involves implementing knowledge of health and wellness to a team of people. 
With the absence of athletes and athletic events, you don't have to spend your Saturdays at a baseball double-header unless you want to. Your weekends will most likely be free and so will your nights. 
If you choose this path, you can work for a variety of places: big corporate offices, school systems, investment firms, etc. You will be developing employee health plans, organizing events, and putting together presentations for the company. 
This is the perfect career path if you want the typical nine-to-five job without sacrificing your love for health and wellness.
Get Started Today
Whether you are fresh out of college looking for your next step or finishing up your degree at PLNU, these are some great options to look at if you want to get into a career in sports management. If you're interested, learn more about the year-long Master of Science in Kinesiology – Sport Management program.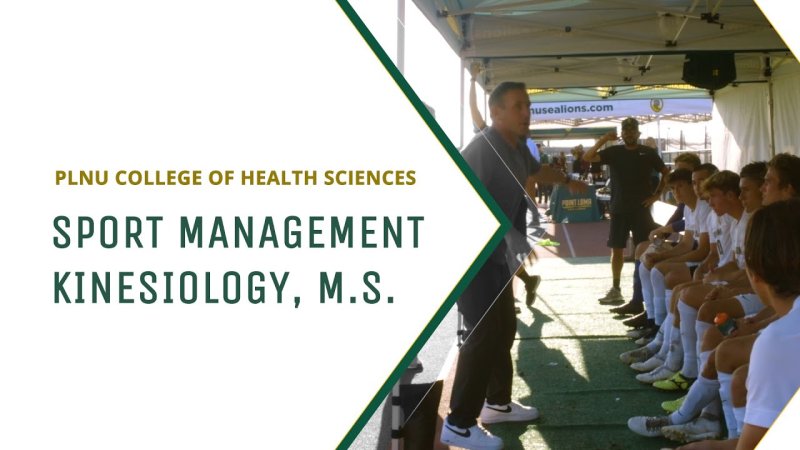 ---
About the Author 
Jenna Miller graduated from PLNU with a degree in Journalism, she is a freelance writer, podcast editor and producer.