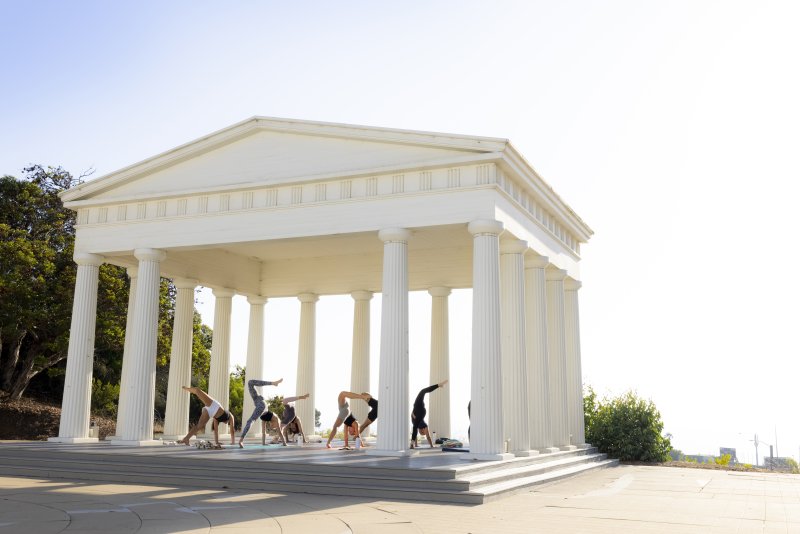 Whether through mindful movement, eating balanced diets, or managing stress in a healthy manner, we all strive to live fulfilling, healthy lives. Doing so prevents the onset of diseases and maintains positive mental health. This derives from being aware of our surroundings and how they impact our intuitions.
Despite our best efforts, wellness isn't always at the forefront of our minds. Life gets busy, we get distracted, and we can fall into less self-serving habits. According to the Centers for Disease Control and Prevention, six in ten adults in the United States have a chronic disease, with four in ten adults having two or more chronic diseases. 

When given a chronic diagnosis, the almost immediate approach many people take is toward conventional medical practices. Albeit grandly beneficial, the implementation of integrative wellness and lifestyle medicine enhances the prevention, treatment, and reduction of chronic diseases.
Integrative Wellness
Personalized to an individual's health goals, integrative wellness combines the consideration of one's well-being with conventional medical approaches. As a more holistic approach to healthcare, integrative wellness considers all components of an individual's life; from physical, mental, and emotional health to interpersonal relationships. 

The field of integrative medicine began in the 1960s, yet it took until 1995 to be recognized as a direction for modern medicine. The foundation of integrative wellness is integrative medicine. Per the American Board of Physician Specialties, integrative medicine values the relationship between practitioner and patient, "...focuses on the whole person, is informed by evidence, and makes use of all appropriate therapeutic approaches, healthcare professionals, and disciplines to achieve optimal health and healing."
Integrative wellness is commonly applied to the treatment of individuals who have been diagnosed with chronic diseases, such as cardiovascular disease, pre-diabetes, diabetes, obesity, anxiety, depression, and stress. 
This method of treatment includes a whole-person approach, designed to target the psychological, physical, and nutritional elements of an individual's life.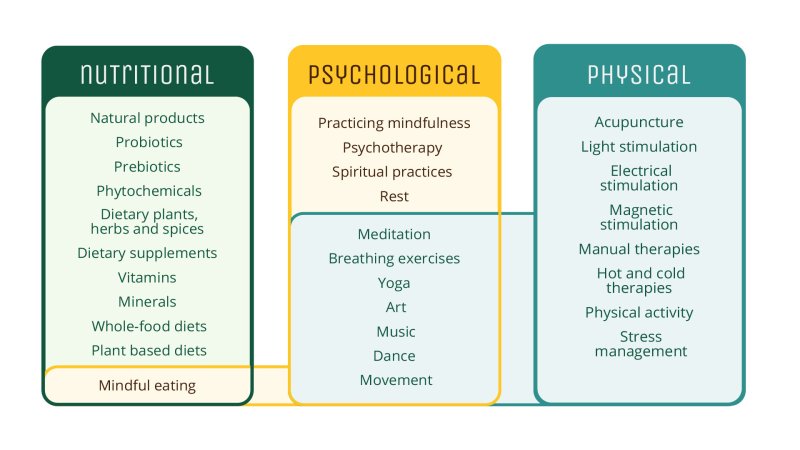 Examples of Integrative Wellness
Approaches to integrative wellness include but aren't limited to:
Dietary and herbal supplements
Acupuncture
Yoga
Meditation
Music therapy
Indigenous healing
How does Integrative Wellness Compare to Lifestyle Medicine?
Surprisingly enough, there's little to no difference between integrative wellness and lifestyle medicine. Both methods of healthcare center around the well-being of a whole person, rather than a singular component in their life. Both include the research, diagnosis, and treatment of conventional healthcare with holistic approaches and have the goal to prevent, treat, and reverse chronic diseases. 
__________
Who are you called to be?
Pursue your purpose at PLNU.
__________
Preventative Care vs. Reactive Care
Integrative wellness and lifestyle medicine each incorporate preventive and reactive care for chronic diseases. Preventative care occurs when individuals aren't experiencing symptoms, and reactive occurs when individuals are experiencing them. 
Additional Examples of Integrative Wellness/Lifestyle Medicine
Whole-food diets
Plant-based diets
Physical activity
Stress management
Ample rest
While it's a patient's decision to implement integrated wellness and lifestyle medicine in their treatment plan, studies continue to show their involvement provides many benefits. Via the journal article Lifestyle Medicine: The Health Promoting Power of Daily Habits and Practices, "increased physical activity, proper nutrition, weight management, avoidance of tobacco, and stress reduction…can lower the risk of chronic disease and improve quality of life."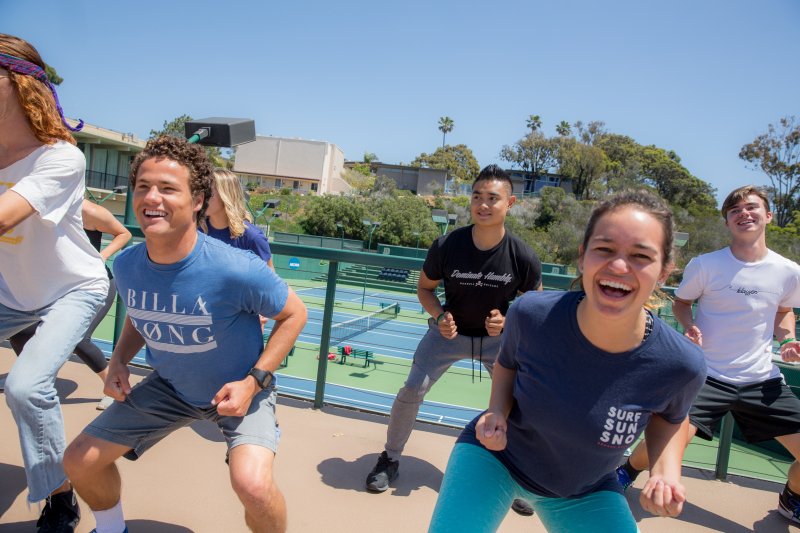 What is Health and Wellness Coaching?
Health and wellness coaching provides guidance to individuals who strive to achieve particular health-oriented goals. It's an element of both preventative care and reactive care and can be an added segment of a client's existing treatment team. 
A health and wellness coach will assess and educate clientele on wellness choices they can apply to their current lifestyle. They provide encouragement and methods of lifestyle and holistic medicine for their clients, all to ensure their goals are being met.
Below are goals that clients may want to achieve through health and wellness coaching:
Reducing stress
Eating a balanced diet
Having work-life balance
Increasing personal satisfaction
Losing weight
Implementing self-care
What Integrative Wellness and Lifestyle Medicine Jobs are out There?
More job opportunities are opening for people interested in the conventional healthcare field with integrative wellness and lifestyle medicines' presence growing. Occupations can be found in various settings, such as hospitals, wellness centers, gyms, academic institutions, and holistic health practices. The following are common jobs within the field:
Health and wellness coach
Nutritionist
Chiropractor
Integrative wellness nurse
Integrative wellness physician
The field of healthcare services is expected to grow following the COVID-19 pandemic and implementation of the Affordable Care Act. According to the U.S. Bureau of Labor Statistics, the projected employment growth for community health workers is 12% within the next decade. For nutritionists, the expected growth rate is 7% and for chiropractors, 10%. 
Start Your Degree at PLNU
Point Loma Nazarene University offers a master's degree in integrative wellness that will help you take your next steps into the wellness world.