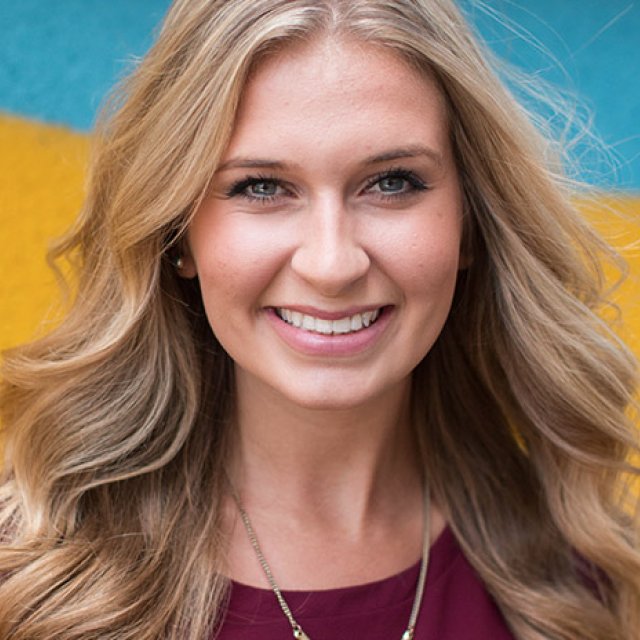 Telling the story of San Diego is her job. As the marketing and communications coordinator at San Diego Regional Economic Development Corporation (EDC), Bree Burris communicates on a local and international scale that this city is far more than tantalizing burritos and killer surf. She gets to let the public in on stories of how companies and technological advances occurring right here are saving lives and changing the world. By sharing these stories through various media platforms and publications, her goal is to sell San Diego as the place to live and work – helping attract the companies, investment and talent needed to grow the local economy.  And because the EDC, a privately funded, nonprofit organization, works so closely with the mayor's office, Burris gets "insider knowledge" that grows her own passion for living and working in San Diego.
"I'm hearing stories about San Diego that make me fall more in love with the region," she said. "We have community leaders who really care about populations that get overlooked. We work closely with government, and it instills a sense of hope in me that those who are elected, at least in San Diego, really care about their people, their residents, their voters."
Like San Diego, Burris has a more-than-meets-the-eye kind of story. 
Growing up in a single-parent household and being a first-generation college student meant that things like entrance requirements and college applications were pretty intimidating. And, of course, the financial commitment was daunting. PLNU offered her a substantial academic scholarship, and that finalized the decision for her.
Being in a Christ-centered environment was also something new. Burris hadn't grown up in the church, though she was familiar with the idea of God. "My mom would always say, 'God's got this. We're OK. We can pray to God.' It was never ceremonial, but there was this idea that we would be safe and protected and nurtured by this intangible being," said Burris.
So life at a Christian university was challenging at times, like in an Old Testament class at 7:30 in the morning. "I had never touched this book that everyone around me knew was the truth," she said. "I was thankful to have people who were able to answer my questions. I had faculty who sat with me and discussed difficult things. Point Loma gave me a community to truly grow up in – academically and spiritually." 
It was her love of helping people that landed her in political science and women's studies.  "Having gotten into a degree like political science, I was able to see more tangible ways to exert my passion for helping people and underserved communities in a career setting," said Burris. "I was surrounded by professors and peers interested in solving some of the world's toughest problems. I was daily challenged to think bigger, ask hard questions of our world leaders and combat the status quo to make this world – and its political systems – better."

That is why Bree Burris is in San Diego - not for the lovely weather or the food, but for the opportunity to make the world better. And PLNU was an integral setting within her story. "My time at Point Loma shaped me in ways I'm still discovering," she said. "I'm a better person, stronger advocate and more passionate employee because of the four years I spent there."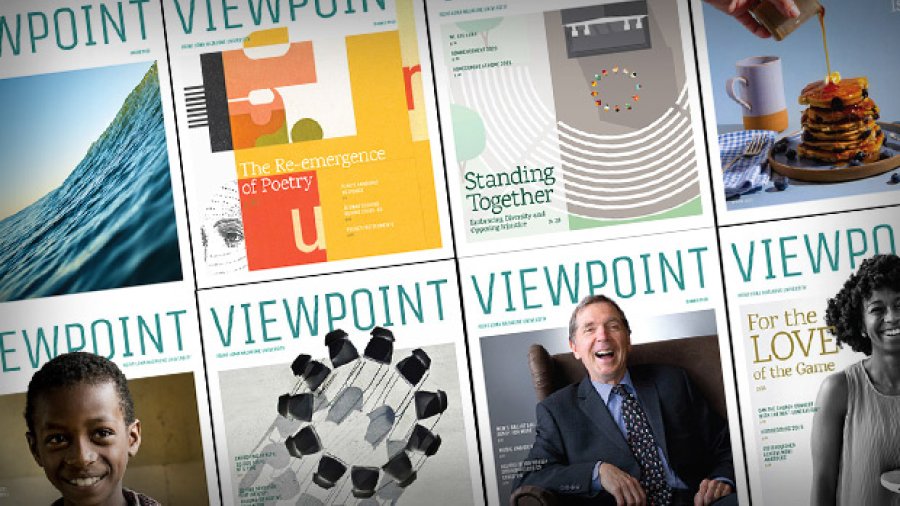 The Viewpoint
PLNU's university publication, the Viewpoint, seeks to contribute relevant and vital stories that grapple with life's profound questions from a uniquely Christian perspective. Through features, profiles, and news updates, the Viewpoint highlights stories of university alumni, staff, faculty, and students who are pursuing who they are called to be.