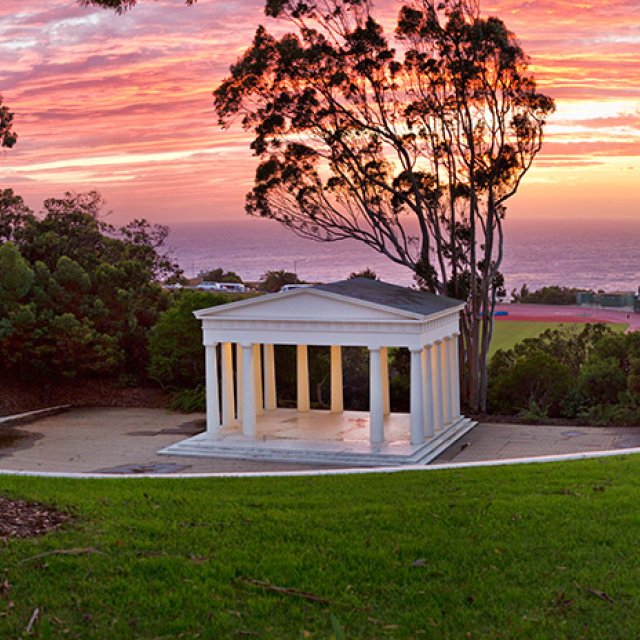 After two and a half years in the pre-med program at PLNU, Gwen Gleason-Rohrer took a step back and thought about changing her career path, which had been focused on medicine. She then changed her major to sociology, and graduated with a B.A. in sociology in 2003.
Ironically, studying sociology steered her back toward medicine, but now she saw it as a vocation and calling, rather than merely a career. She says PLNU played a foundational role in her pursuit of purpose. 
Gwen is a family physician at Mid-City Community Clinic in San Diego, providing primary care to adult and pediatric patients. Gwen has worked for the organization for over four years. The neighborhood she serves is one of the most socioeconomically and ethnically diverse in San Diego. Her patients come from a variety of backgrounds, including the immigrant and refugee communities in the area. Most are uninsured or underinsured. 
Prior to moving back to San Diego to pursue her vocation, Gwen completed medical school at Loma Linda University and a Family Medicine residency at Harbor-UCLA Medical Center.  
For Gwen, studying sociology had a huge impact on developing her worldview. She knew that she was called to a life of service and to work toward social justice. After taking Introduction to Sociology as part of her foundational exploration requirements, Gwen knew further study of sociology would provide the skills she would need in a position of service and in answering the call of the gospel to work with the poor. 
Studying sociology often brought Gwen back to questions about health. She started seeing health care through a social lens, recognizing the inequality and injustice that often manifests as lack of access to healthcare in some communities. While Gwen's initial motivation in pursuing a career in medicine was her interest in science and physiology, her new sociological perspective provided a deeper meaning to her goal. Medicine turned out to be a perfect blend of her loves of science, culture and social service. 
Her background in sociology has turned out to be very practical in her medical practice. For example, when attending to a patient with uncontrolled diabetes she can ask culturally based questions to get to the deeper reason as to why the patient may not be taking the prescribed medicine. They may not have the money to buy medicine, or transportation to a pharmacy, or don't have access to food to take their medicine with a meal. These obstacles are part of the larger cultural circumstance that affect an individual's health. 
Having spent about half of her time as a science major helped Gwen pursue her vocation of becoming a physician. She stayed connected to the biology-chemistry department and participated in programs offered by the science faculty to prepare students for applying to medical school, like studying for the MCAT or practicing interview techniques. Though medical school requires an extensive understanding of biological and physical sciences, when it came time to interact with patients, Gwen's sociology background helped her understand patients as a whole person in regards to their socioeconomics, culture, and religious beliefs. Gwen says this is helpful when making an accurate diagnosis and effective health plan. 
When she wasn't studying, Gwen was abroad on a LoveWorks mission trip, leading or serving in different campus ministries or volunteering with the children's ministry at Mid-City Church of the Nazarene, where she still attends today with her family. She says her heart was in City Heights and it's why she chose to move back to live and work there. 
She also took part in the building of two important PLNU centers: The Center for Justice and Reconciliation and the Health Promotion Center.  She now serves as the volunteer medical director of the Health Promotion Center. 
Another way Gwen says she was prepared by PLNU was through the community it provided and the important mentors that she met during her time at the university. "I still meet with those people for inspiration and guidance. The friendships I made at Point Loma are my closest friends," she says.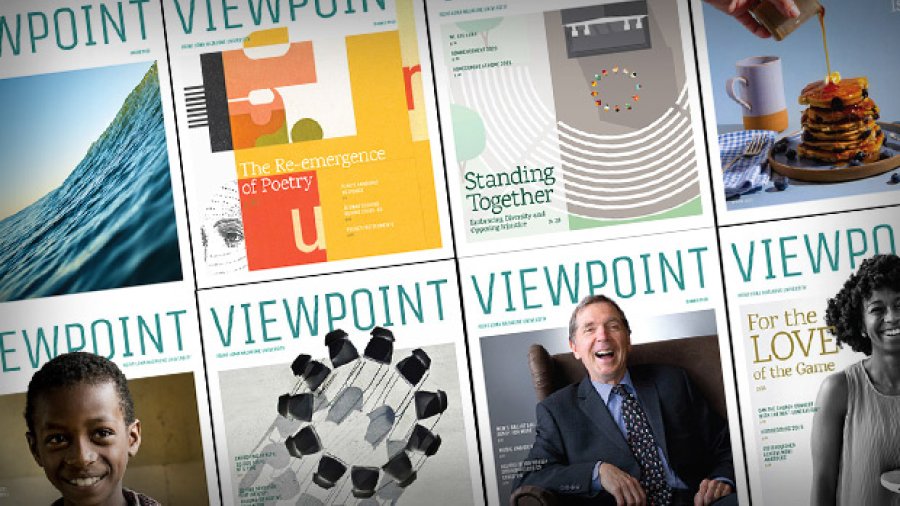 The Viewpoint
PLNU's university publication, the Viewpoint, seeks to contribute relevant and vital stories that grapple with life's profound questions from a uniquely Christian perspective. Through features, profiles, and news updates, the Viewpoint highlights stories of university alumni, staff, faculty, and students who are pursuing who they are called to be.