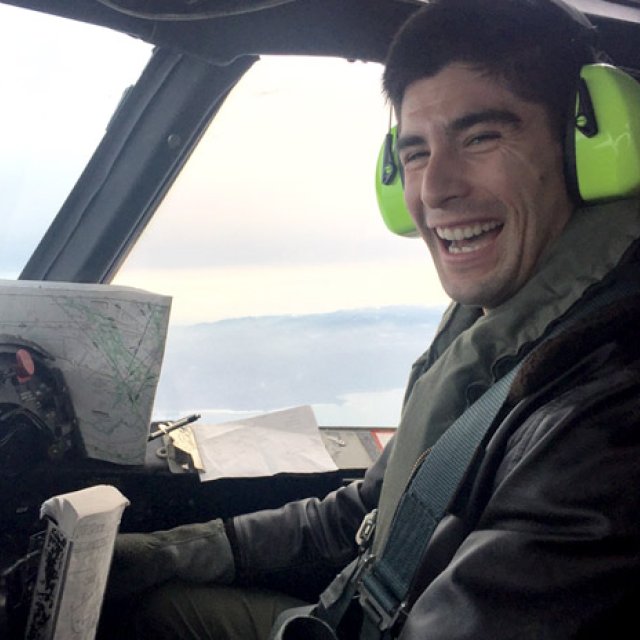 Lieutenant James Salassi serves in the U.S. Navy as an Aerospace and Operational Physiologist, conducting various aspects of survival training for aviators and aircrew members. Part of the Medical Service Corps, James and his colleagues prepare Naval aircrew for life or death situations, such as crash landings into water, surviving in arctic environments and ejecting from aircraft.
"It is a rewarding feeling to have someone say that they feel more confident in the ability to make it back home to their family."
James graduated from PLNU in 2010 with a B.A. in exercise science. He transferred to PLNU and says when he visited the campus he just had a feeling he was supposed to be there. It's still a very special place for James, his wife and their two daughters.
After graduating from PLNU, he earned his M.S. in exercise science with an emphasis in human physiology from California State University, Long Beach. There he completed a thesis on high-intensity interval training and was published in the Journal of Strength and Conditioning Research.
James did not feel daunted by graduate school because he had already been challenged academically at PLNU: "I was held to a really high standard at Loma, and it set the bar high for grad school."
While at PLNU, James did an internship with the Naval Health Research Center and discovered a niche for physiology in the armed forces. Observing the capabilities that the Department of Defense could offer, he knew he wanted to be a part of something that gave back to his country.
Undergraduate research gave James the foundation to excel in grad school. It also gave him confidence to pursue grad school in the first place. Originally, he thought he would pursue athletic training because the additional science requirements of the exercise science program intimidated him.  Drs. Leon Kugler and Brandon Sawyer of the Kinesiology Department told James PLNU would offer the support he would need to succeed. Looking back, James says that definitely was the case.
James doesn't just put the aircrew through survival exercises, he takes part in the same training. James says physiologists put themselves in uncommon situations to gain experience to further their understanding of all possible physical and physiological threats. Whether it be encountering near-hypothermia in freezing water or enduring 7.5 Gz in a centrifuge, he does it willingly and purposefully. It's important for them to understand the apprehensions their trainees go through and how to best mitigate risk factors.
To better train aircrew, James had to go through his own flight training. He's not a pilot, but his program requires him to go through primary flight school and log monthly flight hours. He and his colleagues explore the many stressors of flight while enjoying flight time in several kinds of aircraft – one of the many great parts of the job.
James says that his experience at PLNU – from the academics, the relationships, and the opportunities – are the reason why he has his dream job.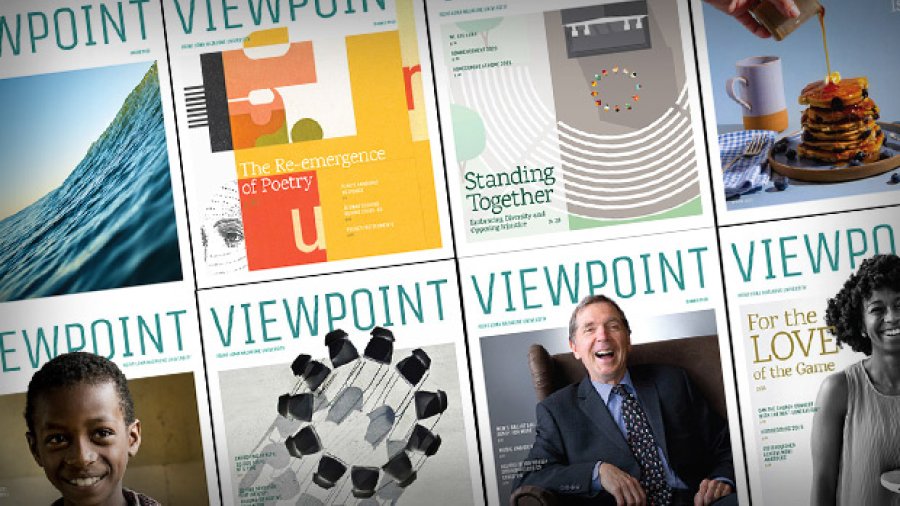 The Viewpoint
PLNU's university publication, the Viewpoint, seeks to contribute relevant and vital stories that grapple with life's profound questions from a uniquely Christian perspective. Through features, profiles, and news updates, the Viewpoint highlights stories of university alumni, staff, faculty, and students who are pursuing who they are called to be.