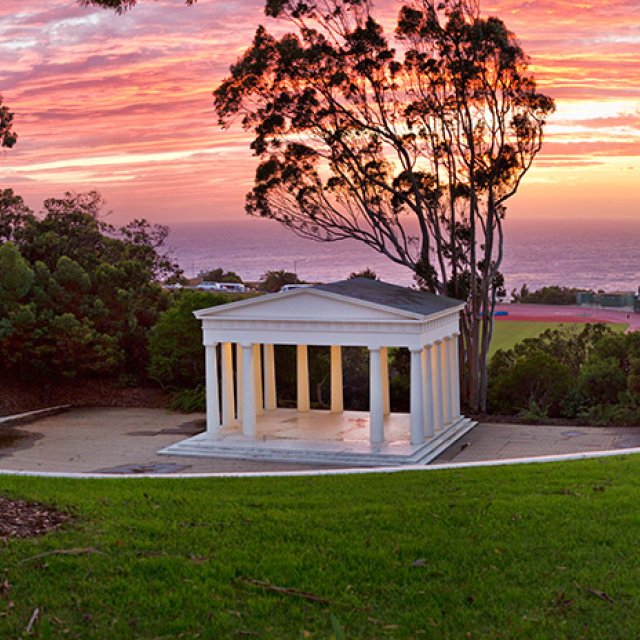 Reverend John E. Miller, Senior Pastor of Wahiawa Community Church of the Nazarene in Oahu, Hawaii, is building a coalition of churches from many Christian denominations to care for the homeless in their community.
Building a coalition of churches of differing traditions isn't something he would have done before getting his master's of christian ministry at PLNU.
"I used to be kind of closed-minded to working with other denominations until I went to Point Loma. I had classes with people from many backgrounds and it opened my mind to working with different people. That's when I got involved working with the (Wahiawa) community and I've seen a lot of good things happen because of that involvement."
The coalition is currently made up of leaders from Protestant and Catholic churches, but Rev. John is trying to bring other faiths into the coalition to further the service to the homeless and the rest of the Wahiawa community.
"If we're ever going to bridge the gap and work together we need to do this, so we can share our faith. We can all work together to help the homeless, and in that pursuit, we can get to know each other and not be so divisive in our efforts."
Rev. John just graduated in 2016, but his education is already helping him expand his work in ministry.
He preaches on Sundays, oversees the missions teams, produces a radio and television show, is an active member of the Wahiawa Homeless Alliance group, writes books (currently in the process of publishing his second), runs the church coffee shop, and has a wife and three kids. Graduate school, he says, helped him with time management, organization, and structure. He takes the time to formulate strategic plans now, instead of just throwing ideas at the wall to see what sticks.
His church has a small congregation. About half of the congregation is young military families, so attendance constantly fluctuates. This is why Rev. John is working to create an alliance of churches that can take care of the nearly 200 homeless people in the community.
The papers he wrote for his classes became platforms for action. His Missions in a Local Context class led Rev. John to write a paper titled The Wahiawa Mission Station, which is a program that's now implemented in his church. So far, three Work and Witness teams and three volunteer staff members have joined Rev. John because of the plan he put forward in his paper.
He also took several classes with Dr. Ron Benefiel, a long-time Nazarene pastor, professor, and the former President of the Nazarene Theological Seminary. Dr. Benefiel pastored the Los Angeles First Church of the Nazarene for over a decade, and his class left a lasting impression on Rev. John, "Hearing about the things he did at that LA church, it just made me so hungry to do that in my church."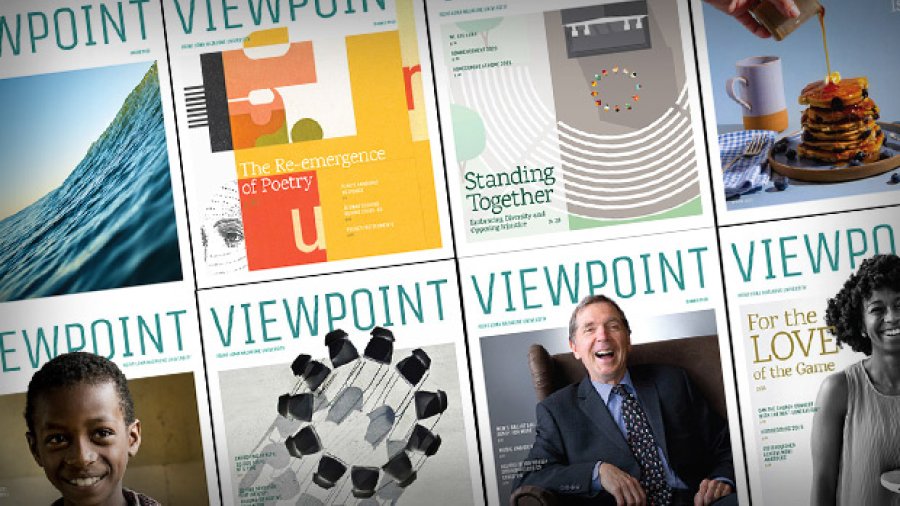 The Viewpoint
PLNU's university publication, the Viewpoint, seeks to contribute relevant and vital stories that grapple with life's profound questions from a uniquely Christian perspective. Through features, profiles, and news updates, the Viewpoint highlights stories of university alumni, staff, faculty, and students who are pursuing who they are called to be.