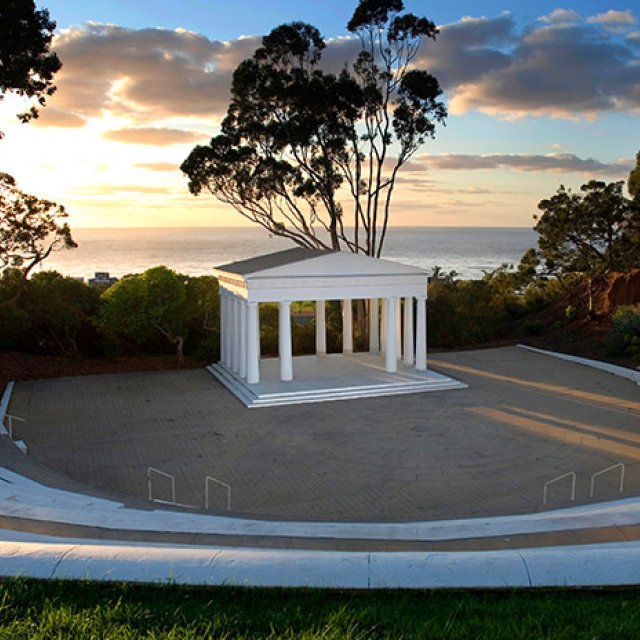 Marie (Powell) LoPrell (10, M.A. 11), also known as Señora LoPrell to her budding Spanish speakers, teaches Spanish at Steele Canyon High School. She started her teaching career at Guajome Park Academy and has been teaching for five years now. Prior to teaching high school, she taught fourth grade for a year in Honduras.
Marie graduated with her B.A. in Spanish and a minor in psychology in 2010, and received her teaching credential and M.A. in Teaching from PLNU in 2011.
In her Spanish I class, she starts with teaching the basics of vocabulary and grammar: the alphabet, colors, days of the week, and how to say hello and goodbye. Marie says she loves teaching students at this level because they start the year knowing hardly any Spanish and then by the end the year, they are able to speak sentences. "It's rewarding to see their progress," she says.
Marie likes having her students simulate real-life situations to practice their Spanish. For instance, while teaching vocabulary associated with traveling, she may have her students pretend they are traveling through an airport. She brings in volunteers who will speak Spanish to the students to act as the airport employees. This teaches the students to think on their feet and figure out how to converse in Spanish.
As part of PLNU's Spanish major, students are required to study abroad to gain hands-on experiences with the Spanish language and cultures. Marie spent the spring semester of her sophomore year in Argentina where she lived with a host family. She loved the classes she took abroad. She took intermediate Spanish (which focused on the Argentine dialect), Argentinian politics, and a literature course that covered Spanish Nobel Prize winning authors. She incorporates works from those authors, such as the poetry of Chilean poet Gabriela Mistral, in her classes.
Marie was a resident assistant (RA) during her junior and senior years on a hall for freshman and sophomores girls. She says this role prepared her to teach high school students. Though there is about a four-year age difference between high school and college freshmen, Marie says both groups of students experience a time of transition. Having been a mentor for those students helps her relate to and support her freshman high school students now. Marie says taking psychology classes as part of her minor also helped her with teaching students.
Her credential and master's program also prepared her immensely for her role as a high school teacher. She says her classes taught her the importance of planning and how to plan out several units of study at a time, and ultimately, made her a more effective teacher.
Taking her credential class in special education was also invaluable for her teaching career. Marie says it introduced her to the resources available to students and also helped with understanding how to teach diverse students.
One fun memory Marie has from her time in her Spanish class was playing Scrabble in Spanish with now retired professor Dr. Galen Yorba-Gray and her fellow Spanish majors.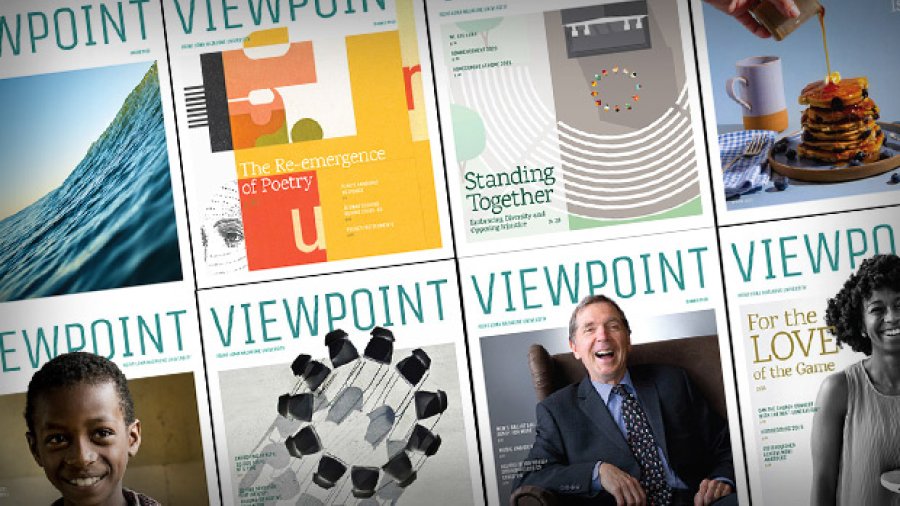 The Viewpoint
PLNU's university publication, the Viewpoint, seeks to contribute relevant and vital stories that grapple with life's profound questions from a uniquely Christian perspective. Through features, profiles, and news updates, the Viewpoint highlights stories of university alumni, staff, faculty, and students who are pursuing who they are called to be.