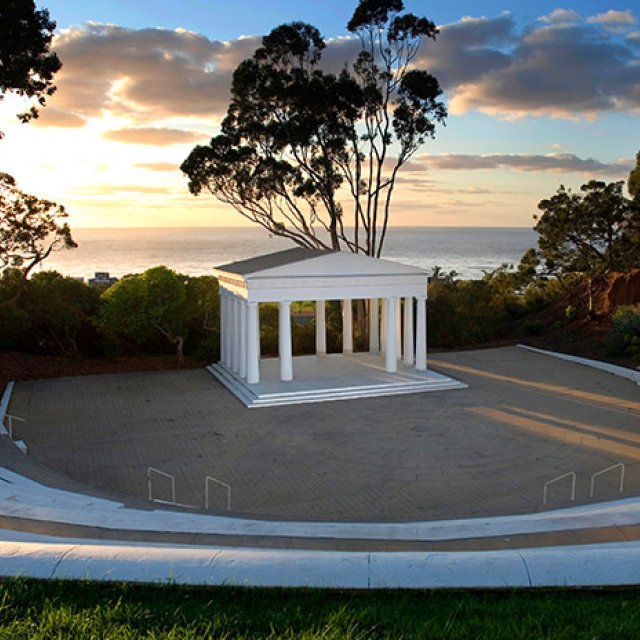 When Michelle Law arrived at PLNU as a freshman, she was determined to sing opera. And while it was clear that she had a voice, it was equally obvious, by her own admission, that she had no idea what she was doing. Today Law is singing opera and classical music professionally, everything from operatic productions to sacred music at Christmas and Easter.
She loves what she does.
"I find my work to be extremely meaningful. On a personal level, I absolutely love singing this music. I get to sing some of the most beautiful music ever written. It moves me, inspires me, reassures me, and comforts me. I find the singing and performing of it to be an immense privilege," Law said.
She is also humbled by the response she gets from those in the audience. "After nearly every concert or performance, multiple people approach me in tears, moved by what they've just heard," she explained. "They share stories about how the music brought them comfort in a difficult time, brought them back to their childhoods, or some other small but personal revelation. Classical music touches people on a very deep level, and bringing that kind of music to people is such an honor."
Her preparation for this honor began at PLNU, particularly in the mentoring type of relationship she found in several of her professors. "I learned more than I can say under the tutelage of Dr. Craig Johnson and Ines Irawati," said Law. "They heard and saw potential in me when very few did. I can do what I do because of them. They were also willing to invest countless hours educating, training, motivating, and inspiring me."
Law found Dr. Johnson's frequent "dare" to be awful a very powerful concept. "It means that you have to be brave enough to attempt something and risk possibly being really bad at it. But that's the only way to grow, because everybody has to start somewhere," she said. "PLNU excels at providing a safe space for people to do that, in a way many other music schools do not."
She pointed out that opera is a "long-haul" type of industry — the kind that is often compared to training for the Olympics or attending medical school. "They say every singer needs to have an iron determination, and I began developing that while at PLNU. The 'not giving up' thing never stops. It isn't like I learned not to give up while I was at PLNU, set my life in motion, graduated, and then went on auto-pilot. It is a way of life that I take with me everywhere, and I continue developing many skills that I had only just begun in college," she said.
While at PLNU, Law participated in Point Loma Opera Theatre and the Point Loma Singers choir where she found a supportive, encouraging, family-like community among both past and present students. She also served through music ministry — singing at nursing homes, in chapel, and at churches all over San Diego and internationally.
"Music speaks to people, and providing that kind of comfort is absolutely a ministry. It brings people together and helps us feel connected through the universality of our human emotions — suffering, love, joy, despair, and hope — the common threads in our shared humanity. Music from throughout the centuries reminds us that everybody feels these things, that they always have, and that is what connects us. Singing in different churches, in different cities and countries reveals that we have more in common than not, and that in some way, everybody wants to feel connected," she said. "This is the biggest spiritual lesson I learned during my time at PLNU."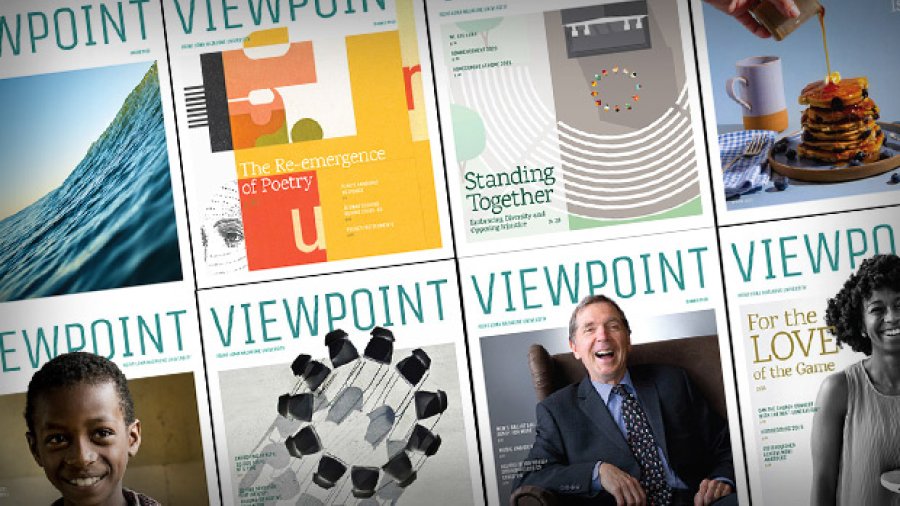 The Viewpoint
PLNU's university publication, the Viewpoint, seeks to contribute relevant and vital stories that grapple with life's profound questions from a uniquely Christian perspective. Through features, profiles, and news updates, the Viewpoint highlights stories of university alumni, staff, faculty, and students who are pursuing who they are called to be.