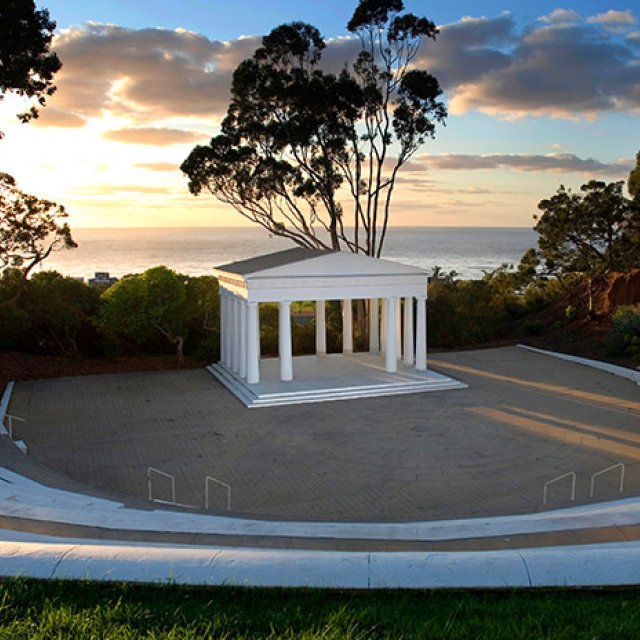 Quinton Reed, a Los Angeles native, chose to attend PLNU because he had heard positive things of the university's child and adolescent development major; he'd been working with kids since he was fifteen years old as a camp counselor and wanted to pursue a career in child development.  
Quinton graduated from PLNU in 2016 with a B.A. in child and adolescent development and a minor in psychology. Upon graduating, Quinton became the youth director for The Beach Club in Los Angeles. Wanting to move back to San Diego, he started as the community program director with Soccer Shots, a youth enrichment organization that provides early childhood education through the game of soccer.
As the community program director, Quinton manages their public and community outreach programs; during the holidays he created their first annual Soccer Shots Toy Drive. His experience managing large community events started at PLNU during his junior and senior years, when he took charge of the leadership team to coordinate the annual Special Olympics event held on the school's campus. In this role he got to learn about the marketing aspect of organizing events, which has provided him with good insight in his current job.
Students studying child and adolescent development take part of many hands-on learning opportunities as part of their coursework. They are required to complete observation and field experience hours in the Early Childhood Learning Center on campus. The CHAD program also provides many volunteer opportunities to experience working with children in a variety of settings. Quinton says his classes, work, and volunteer opportunities helped broaden his experience in working with children from different backgrounds; One of his volunteer opportunities allowed him to work in a preschool at a homeless shelter, which was one of the most rewarding and difficult  experiences for him because it was unlike anything he had been a part of before.
Female students generally make up a majority of the Child and Adolescent Development major, but Quinton says he really enjoyed his academic community and says he's made some really great and lasting relationships, both with classmates and professors.
"I absolutely loved my experience at Point Loma. In childhood development you are with a community who are called to serve others."
Building close relationships with professors at PLNU is entrenched in PLNU's academic culture. Professors not only provide students with expert level academic instruction, they also mentor their students. Professor Susan DeCristofaro Rogers, associate professor and academic director of the Early Childhood Learning Center  was a mentor for Quinton in many ways, he says. They still keep in touch.
In the future, Quinton aims to open his own charter school or manage his own children's center and summer camp based on the values and philosophies he gained through his educational experience. Through his coursework at PLNU, Quinton says he learned about the many theories and practices within the study of childhood development and that prepared him to develop his own opinions on how to educate the next generation, which will be invaluable as he continues his career.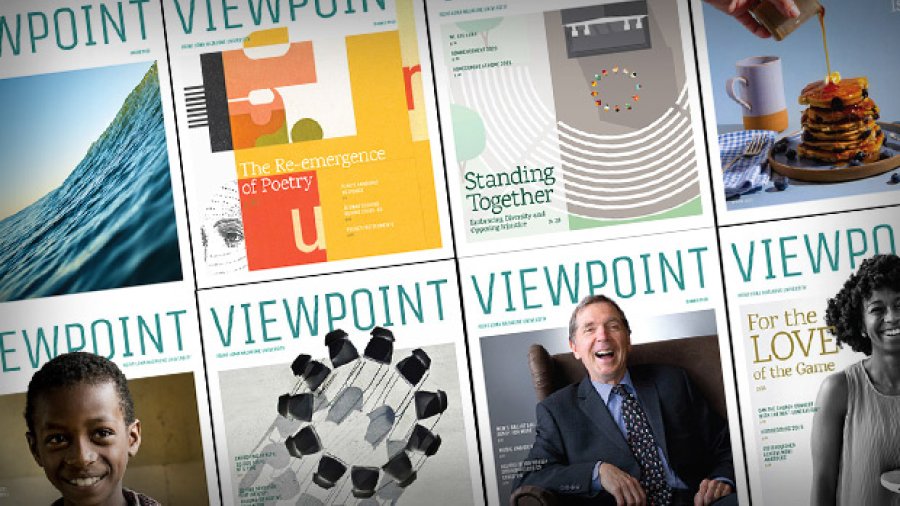 The Viewpoint
PLNU's university publication, the Viewpoint, seeks to contribute relevant and vital stories that grapple with life's profound questions from a uniquely Christian perspective. Through features, profiles, and news updates, the Viewpoint highlights stories of university alumni, staff, faculty, and students who are pursuing who they are called to be.