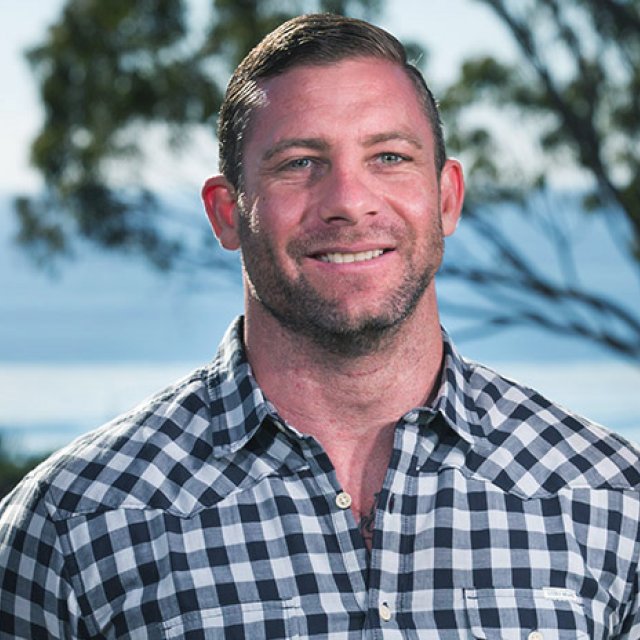 Veterans suffering from post-traumatic stress disorder (PTSD) or depression are at an increased risk for homelessness. Todd Vance, PLNU social work alumnus and Iraq War veteran, has come up with his own method of fighting PTSD. Vance, who is experienced in Muay Thai kickboxing, teaches a mixed martial arts (MMA) class that meets on Saturday mornings at a gym in the North Park area of San Diego. Vance's program, POW (Pugilistic Offensive Warrior), is a therapy session of sorts, one where veterans can channel feelings of aggression and frustration in a positive, controlled environment. Getting in the ring may not seem particularly soothing, but for former service members with PTSD, it's an opportunity to release their emotions in a healthy way.
"PTSD is just built up anxiety," said Vance. "The anger that comes out isn't a real emotion — it's a byproduct of other things going on inside."
Not only are the men in his class finding it therapeutic, but the interpersonal aspects of the class have also helped these veterans with social anxiety, seclusion, and relationship difficulties. By meeting in a gym, many of the men are beginning to interact with civilians again, a challenge for many veterans who live with a sense of distrust and unease.
Vance knows what the men in his class are going through. He joined the U.S. Army in 1998 as a junior in high school and re-enlisted after the Sept. 11 attacks. After 13 months in Iraq and more than 200 combat missions, during which he served as a sergeant and team leader for a Stryker brigade, Vance returned home in 2004. Back in San Diego, he worked construction, pouring concrete by day and then competing in amateur fights at night. He was also battling severe symptoms of PTSD. After suffering from intense anxiety and nightmares and getting into trouble and fights, Vance started receiving therapy from the VA Medical Center three times a week. He joined a group of six other veterans at the Veterans Village of San Diego (VVSD). Four of them had been homeless before they started the program. The men were suffering from PTSD, having trouble maintaining healthy relationships, and suffering withdrawals from "ranger candy," pain pills many soldiers are given to cope with the atrocities of battle.
After Vance made it through therapy with VVSD, he decided to use his GI Bill® to go back to school at PLNU. In addition to teaching his MMA class, Vance was recently invited to be the keynote speaker at a national VA employee meeting in Albany, N.Y. He told his own story and presented ways he thought veteran care could be improved. "PTSD is never cured; you never get over combat," said Vance. "But you can learn to manage your life."
GI Bill® is a registered trademark of the U.S. Department of Veterans Affairs (VA). More information about education benefits offered by VA is available at the official U.S. government website.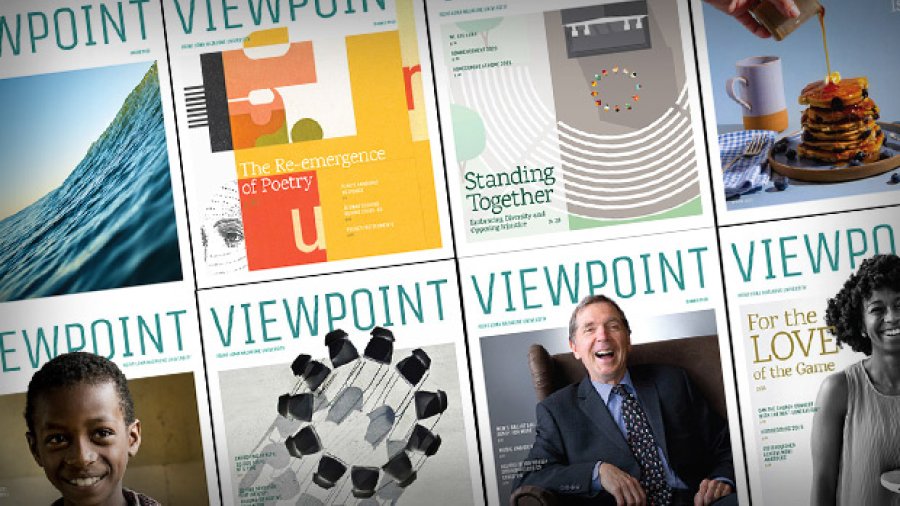 The Viewpoint
PLNU's university publication, the Viewpoint, seeks to contribute relevant and vital stories that grapple with life's profound questions from a uniquely Christian perspective. Through features, profiles, and news updates, the Viewpoint highlights stories of university alumni, staff, faculty, and students who are pursuing who they are called to be.