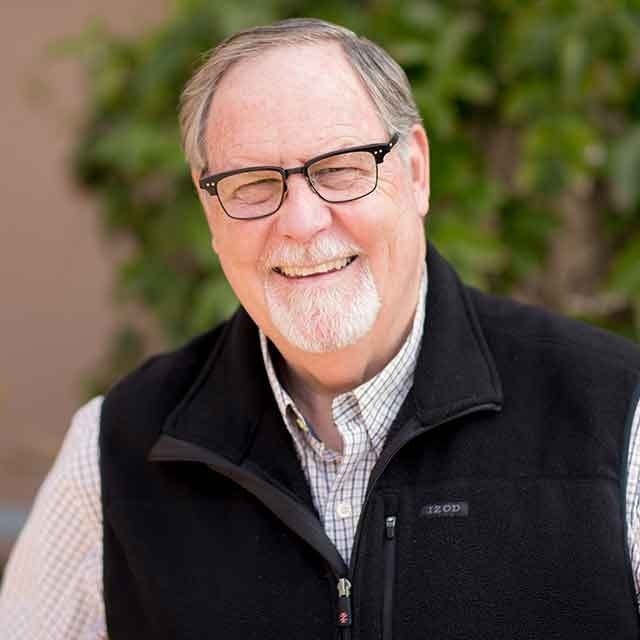 Dr. Jim Johnson (70) recently retired after 30 years teaching at PLNU in the Department of Psychology and the School of Education. He has an earned doctorate from the University of Southern California in Learning/Behavior Disorders and is an ordained Elder in the Church of the Nazarene. Called to train, mentor, and disciple others, he humbly seeks to serve and share the true and full authority of God's Word within a faithful holiness biblical perspective to faith leaders, pastors, and leaders in higher education. Dr. Johnson was formerly named and served as a Top 20 National Educational Advisor for Gallup Education and teaches, trains, and provides executive coaching for educational, business, and faith-based leaders. Dr. Johnson is a recognized and noted speaker in working with persons with disability and has been invited to share his expertise often in national and international events and educational settings, including China and the Czech Republic. He has led numerous short-term mission trips and educational teams to Albania and Brazil for the University. In Albania, the Minister of Education asked him to develop the teacher-training programs for all special education teachers in the country, and he started Special Olympics there in working with the wife of the president of Albania. His life joy is walking life's journey with his wife, Carolyn, his three ​adult married children and their spouses, and his most adorable ​four​ grandkids.
What have you learned in this current season of your work that will fuel your hope for the future?
I have continued to learn even more deeply the power of healthy relationships – anything important in our life involves a relationship. Our relationship with God rests on the absolute truths of His Word, and it is in accepting the full authority of God's Word in guiding our life thoughts and decisions we live into our call to holiness and find hope for tomorrow.