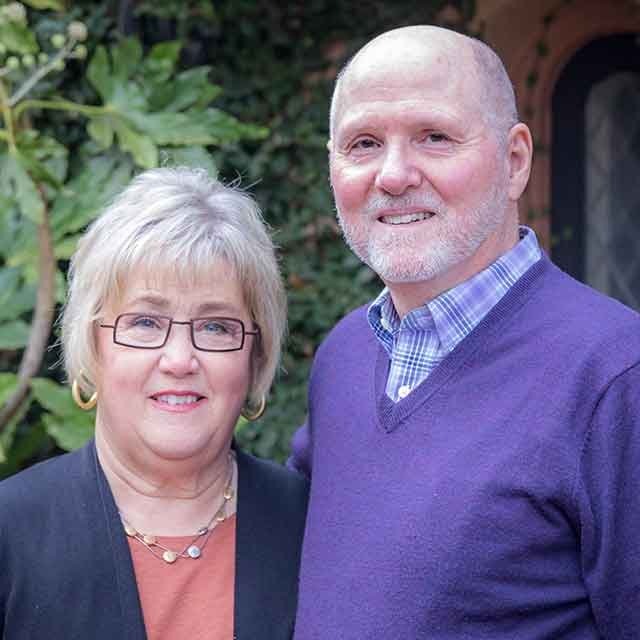 Born in the San Francisco Bay Area, John Moore (74) was raised in a large family and in his mid-teens recognized the call to cross-cultural ministry. He graduated from Point Loma Nazarene University in 1974, receiving his master's degree from Nazarene Theological Seminary and a Doctor of Ministry degree from Fuller Graduate School of Theology. John has served as pastor, district superintendent, educator, and missionary with the Church of the Nazarene in numerous countries. As a missionary, John has served on the Eurasia and Asia Pacific Regions, as regional coordinator of education, new initiatives, and as field strategy coordinator of Australia and New Zealand. Currently, his global assignment is the orientation and development of 35 field coordinators of Global Missions, Church of the Nazarene. John has been selected for roundtable study of leadership models at Max DePree Center for Leadership and is a recipient of the Lilly Foundation Clergy Renewal Program.
What have you learned in this current season of your work that will fuel your hope for the future?
We can be confident about the future because of the ways young people are responding to human needs. Real people like Reggie in Mongolia and Sai Lin in Myanmar and Cris and Phillip in Germany are taking on poverty, human trafficking, and social injustice. Vicki and I have been privileged to watch them changing realities for people without hope.
---
The third of four daughters, Vicki Beecher Moore (74) was born into a Nazarene pastor's home in Puyallup, Washington. During her early school years, the Beecher family moved to California, and after high school, Vicki enrolled in Pasadena College, receiving a degree in English Letters. Vicki and John married during her freshman year and for the next three years, they were in recruiting travel groups for the university. They were students during the challenging move to San Diego and were among the first graduates in the new location. Having prepared for a teaching career at PLNU, Vicki initially taught in an underprivileged Title I program in Kansas City. While she views her primary place of service as the home among her four children, their spouses, and six grandsons -- and finally a granddaughter on the way -- she has had an extended teaching career in a number of world areas, including China, some countries of the former Soviet Union, Australia and New Zealand, India, Switzerland, Denmark, Germany, the UK, and other countries in Asia and Eurasia. Logistics and administration have been an important part of her service as she arranges and implements planning for international gatherings and field and regional events. Her administrative responsibilities have extended to oversight of missionary and field teams in the areas of finance, compassionate ministry, education, and work and witness. 
What's something you learned at PLNU that you have carried on into your career?
My teaching preparation served me well both in the classroom and in life. While content and curriculum are key -- more important is the relationship between the teacher and student. "We teach the STUDENT, not the textbook."  This carries into the church and, of course, into the home. Everything rests on relationship.  In the end, this is what lasts and fundamentally allows the teacher to transmit information that matters.