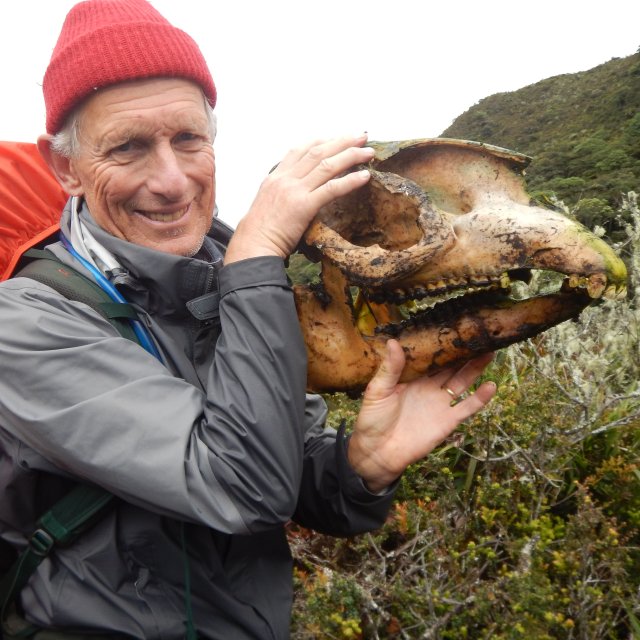 Since 2009, PLNU's Department of Biology has led a biennial Neotropical Ecology field course in Costa Rica that has garnered rave reviews by students. In 2010, Dr. Mike Mooring, professor of biology, began leading his summer research students to Costa Rica to conduct field research on the large mammals of the Talamanca cloud forests. At the same time, Mooring and his colleague Dr. David Cummings began teaching in the spring semester program run by Southern Nazarene University (SNU) at its Costa Rica field station. And since 2012, Dr. Scott Bennett of the Department of Literature, Journalism & Modern Languages, has directed a Spanish language course in Costa Rica. To date, these new programs have involved the participation of five PLNU faculty members, dozens of students, and collaboration with SNU and Northwest Nazarene University. We asked Mooring to share about these programs and their bright future.
Central to our biological initiatives in Costa Rica has been the Quetzal Education and Research Center (QERC) in the upper Savegre River Valley. Established in the 1980s through a partnership between Dr. Leo Finkenbinder of SNU and Don Efrain Chacon (who first pioneered the Savegre Valley in 1954), QERC is the base for our Neotropical Ecology course, my large mammal research, and the QERC spring semester.
Jordan Young (10) and his wife, Meghan, are QERC's full-time managers. The current facility was built in 2001 and provides a comfortable setting at 7,200 feet above sea level with housing for faculty and students, a modern lab, a kitchen/dining hall, and a common area. Nestled in the heart of the montane cloud forest of the Talamanca range, QERC sits just below the second highest mountain in Costa Rica, Cerro Buenavista (also known as Cerro de la Muerte).
Costa Rica, because it contains 5 percent of global biodiversity (although it is only 0.03 percent of global land area), offers a biodiversity extravaganza for the Neotropical Ecology field course that runs in alternate years. Biology faculty members have provided their expertise to explore the diversity of plants (Dr. Dianne Anderson), fungi (Dr. Cummings), birds (Dr. Kerry Fulcher, PLNU Provost), and mammals (me). The first stop on the tour is QERC, which provides a perfect setting for exploring the cool, high elevation cloud forest biodiversity such as the famed resplendent quetzal, attracting ecotourists from around the world.
The class then hikes 10 miles to the neighboring Providencia valley to visit the Mora family's organic farm, where students learn about the traditional methods of roasting coffee beans and refining sugar cane into sugar "tapas," eat delicious meals made from the crops grown on the farm, and converse in Spanish (at varying levels of proficiency) with this wonderful family. The last stop is a visit to the hot, humid lowland rainforest of the Pacific coast, where the riot of biodiversity (birds, mammals, reptiles, amphibians, insects, and plants) makes the heat totally worthwhile.
Throughout the course, students learn about ecology and conservation from lectures and field talks, listen to guest speakers, meet for devotions, journal, and hike during the day and night to explore the phenomenal tropical biodiversity that Costa Rica has to offer.
I've been involved with the QERC spring semester since 2010. It is somewhat like the Neotropical Ecology course but longer and more diverse. The students spend four months (January-April) studying tropical ecology, sustainability, creation theology, tropical medicine, and Spanish culture and language, both in the classroom and the field. They also are involved in conducting original field research that may range from collecting water quality or climate data to surveying large mammals or birds. They spend about three weeks traveling during the semester, with home stays in Nicaragua and a tour of ecosystems around Costa Rica. Faculty members typically come to visit and teach for one week at a time but prepare readings and assignments for the week before and after.
Recently, Dr. John Cossel of NNU and I joined forces to lead a field trip to study the herpetology and mammalogy of Hacienda Baru, a national wildlife reserve in the lowland tropics. For many students, this semester is life changing, and many students return to visit. In fact, two PLNU graduates have acted as QERC interns in the past three years.
Like my colleagues in the sciences, I have the opportunity to mentor students each year for 10 weeks as part of the summer research program. Being a field biologist, I take my students to study large mammal ecology and conservation in the Talamanca mountain range. There we are surveying, often for the first time, the abundance and distribution of mammalian predators, such as felids (six species of wild cats), coyotes, and tayra (a large weasel), and their prey (e.g., Baird's tapir, red brocket deer, collared peccary, and a large rodent called a paca). Our primary survey method is camera trapping, using motion sensor cameras deployed on trails that take photos of elusive mammals.
To supplement the camera traps, we use scent stations baited with cologne (Calvin Klein's Obsession for Men) to encourage animals to stop and investigate. This allows us to obtain higher resolution photos. In addition, our team collects scat (excrement from mammals) for genetic analysis to identify species with collaborators at the University of Costa Rica and the American Museum of Natural History. We even hope to train a scat-detection "sniffer" dog to increase our efficiency of scat collection in the coming year. Recently, we initiated an interview project to gather information from local residents familiar with the wildlife in the area, including illegal hunters. This enables us to collect data from regions where lack of trails makes it difficult to deploy camera traps.
Our survey methods are centered on a large region that includes protected areas (three national parks and five private reserves) and buffer zones bordering the protected areas where people live and are developing the land through farming or ecotourism. Some study sites take as much as three hours of driving to reach, and because the team usually returns to QERC the same day, this makes for some very long days! In addition to the basic research aspect, we want to use the project as applied research to reach out to local residents to promote community-based conservation and sustainable practices. To this end, we collaborate with a network of local Tico (Costa Rican) partners, including national park staff, national and international conservation organizations, universities, and community activists. Because our PLNU team can only be in Costa Rica for a few months every year, these local partners help monitor the camera traps and transmit photos to us via the Internet so that the database is continuously being updated.
While in the country, we travel widely to meet with collaborators and to give talks or "charlas" to the communities where we work. Recently, we announced a meeting in the small community of Quizarrá, located in the Alexander Skutch Biological Corridor, where we are surveying the mammal community for the first time. Sixty people showed up at short notice to hear a report on the camera trap project and to see photos collected from the past year. When they saw photos of large mammals like puma, ocelot, and deer that live in the forest fragments nearby, the people were amazed and started excitedly discussing ways to help protect the wildlife that they previously had not known was there. This will hopefully stimulate the community to support various conservation and sustainability projects that are already underway in the corridor.
In the Savegre Valley community where our research has been carried on for four years, the annual community meeting always attracts a large crowd, and this year we had more than 50 people packed into the small lecture hall at QERC. Next year we will have to move to the larger auditorium at the local school! The mammal research enables local conservationists to do their own citizen science on mammal biodiversity and to promote conservation. Costa Rica is still a developing country without adequate funding and staff to conduct its own conservation research. By providing research equipment and supplies (e.g., camera traps and batteries), the project actually empowers Ticos to conduct their own research. This, in turn, will help in the planning of conservation policy to protect the rich biodiversity of the Costa Rican cloud forests.
Dr. Mike Mooring, professor of biology, conducts research at the intersection of behavioral ecology and conservation biology. He and his students aim to use their field research to promote better stewardship of creation.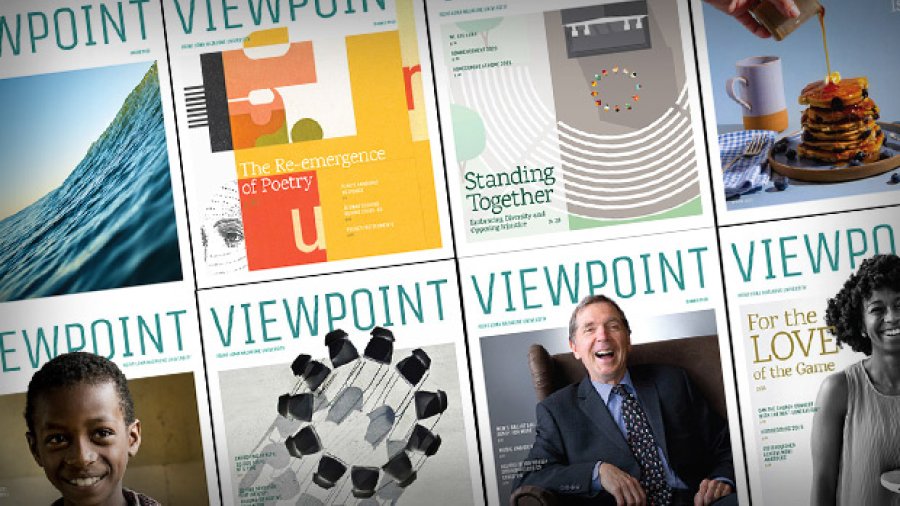 The Viewpoint
PLNU's university publication, the Viewpoint, seeks to contribute relevant and vital stories that grapple with life's profound questions from a uniquely Christian perspective. Through features, profiles, and news updates, the Viewpoint highlights stories of university alumni, staff, faculty, and students who are pursuing who they are called to be.