PLNU's vision is to be a nationally prominent Christian university and a leading Wesleyan voice in higher education and the church — known for excellence in academic preparation, wholeness in personal development, and faithfulness to mission.
Each year in the Annual Report, we share how students, faculty and staff, donors, families and friends, and the wider community around the university have participated in making this vision a reality. We thank God first and foremost, who has been faithful in sustaining PLNU for more than a century. And we thank you for your support.
Be encouraged by what God is doing in and through PLNU; download and read our Annual Report.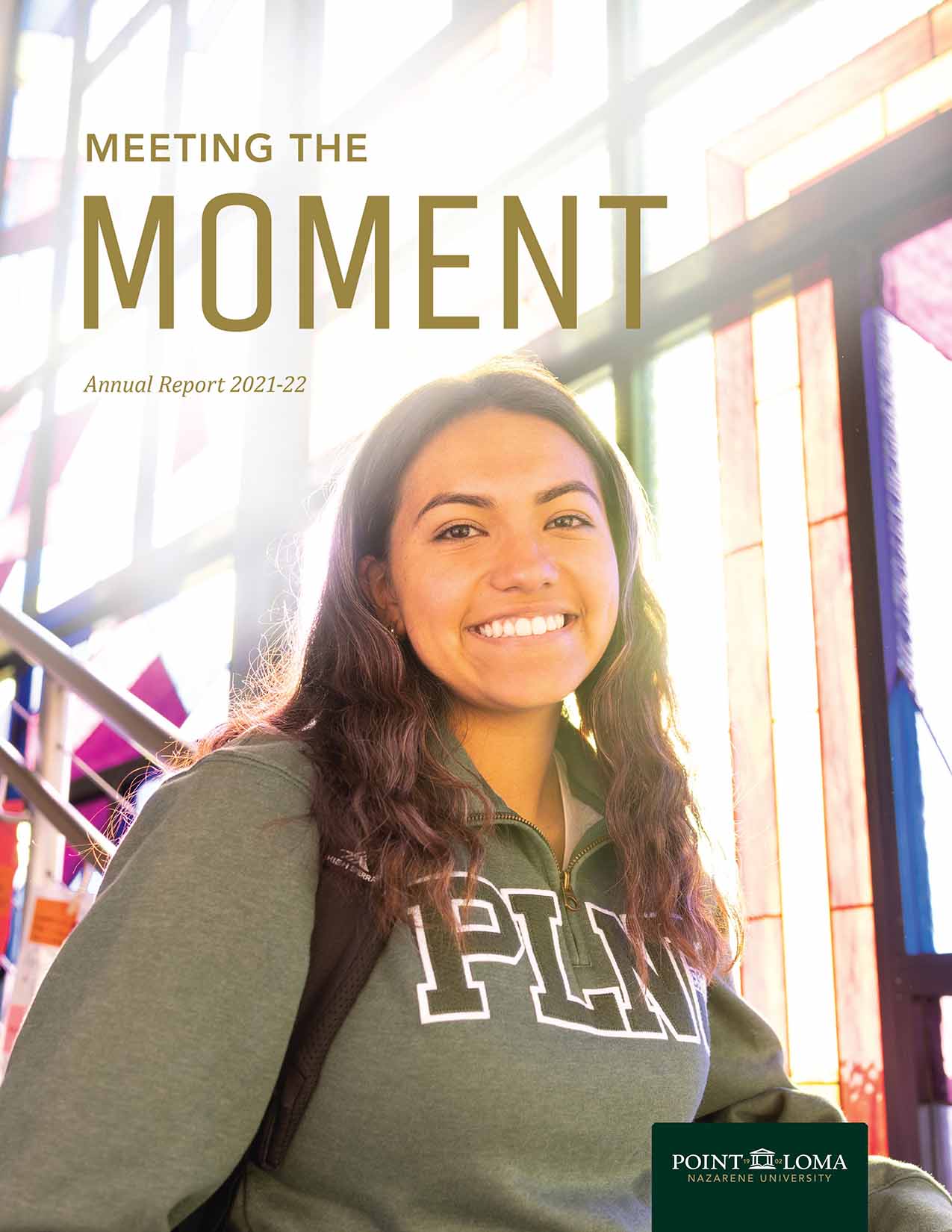 Meeting the Moment
PLNU Annual Report 2021-22
Download PDF
---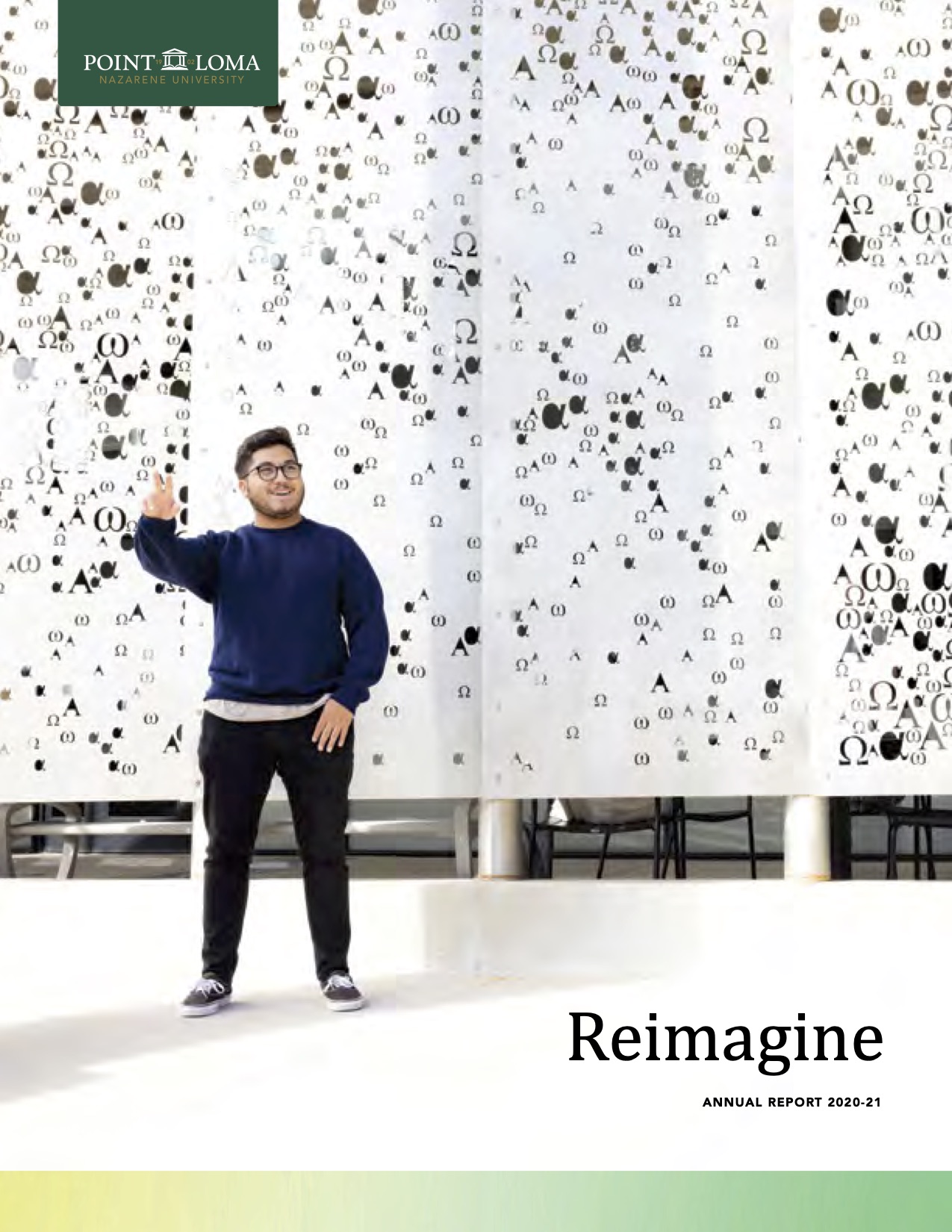 Reimagine
PLNU Annual Report 2020-21
Download PDF
---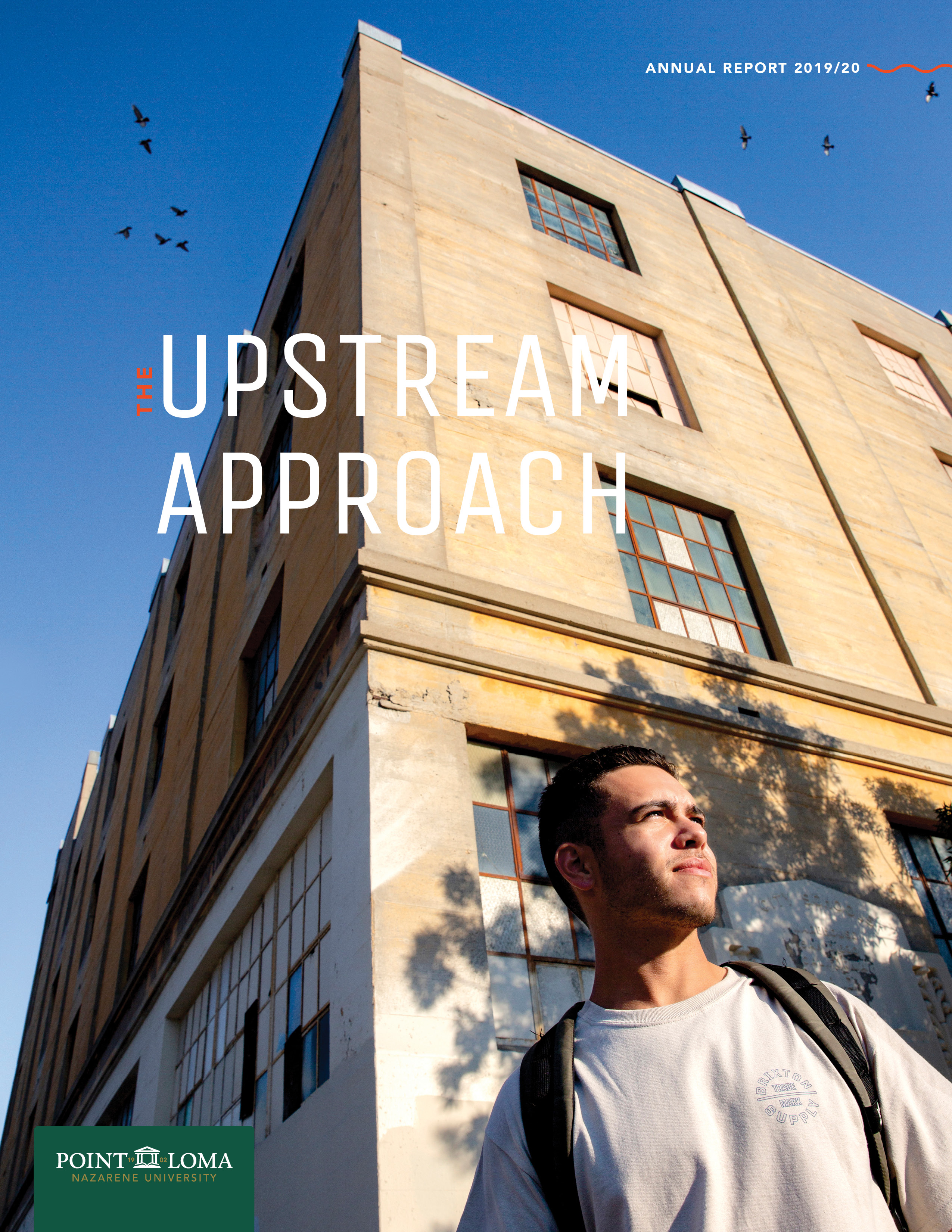 The Upstream Approach
PLNU Annual Report 2019–20
Download PDF
---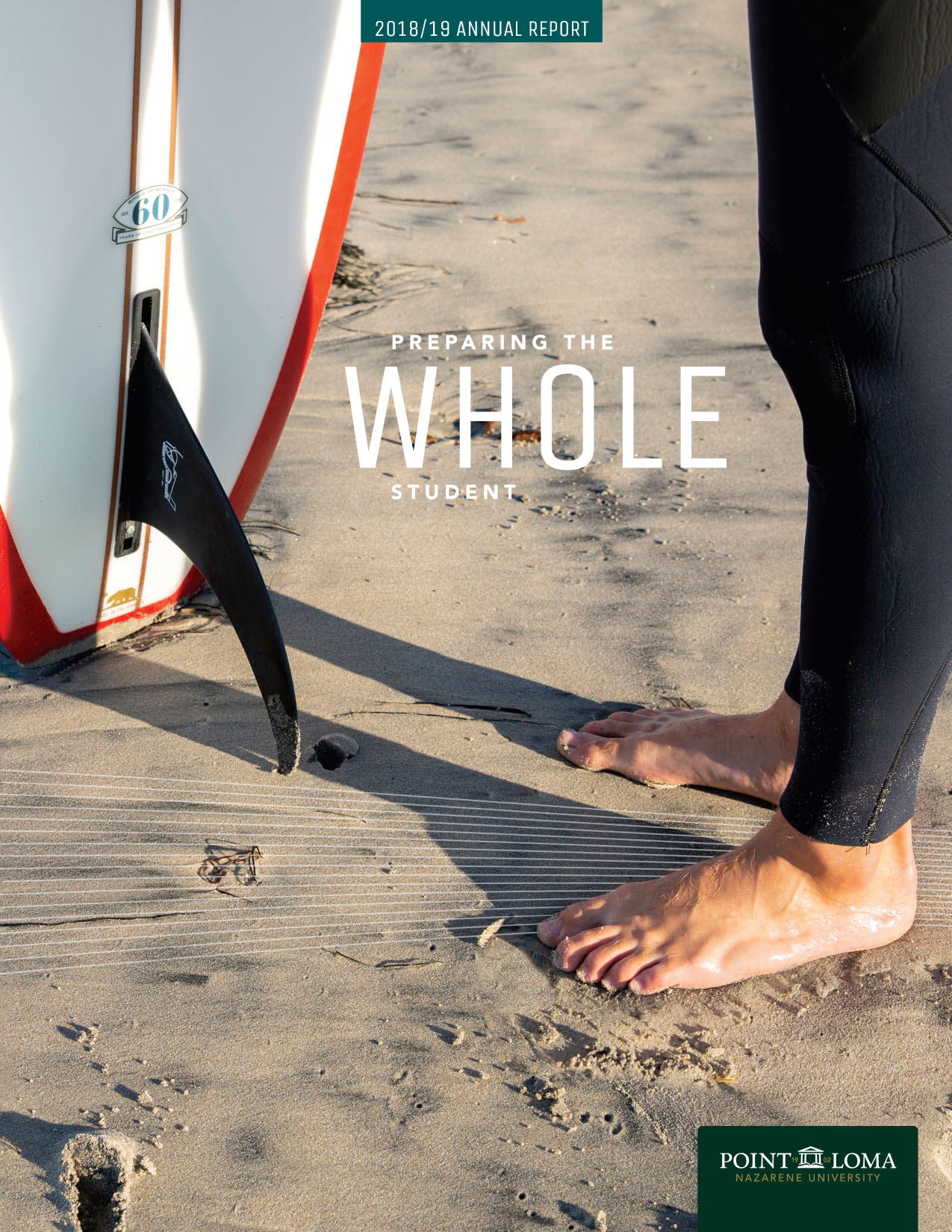 Preparing the Whole Student
PLNU Annual Report 2018–19
Download PDF
---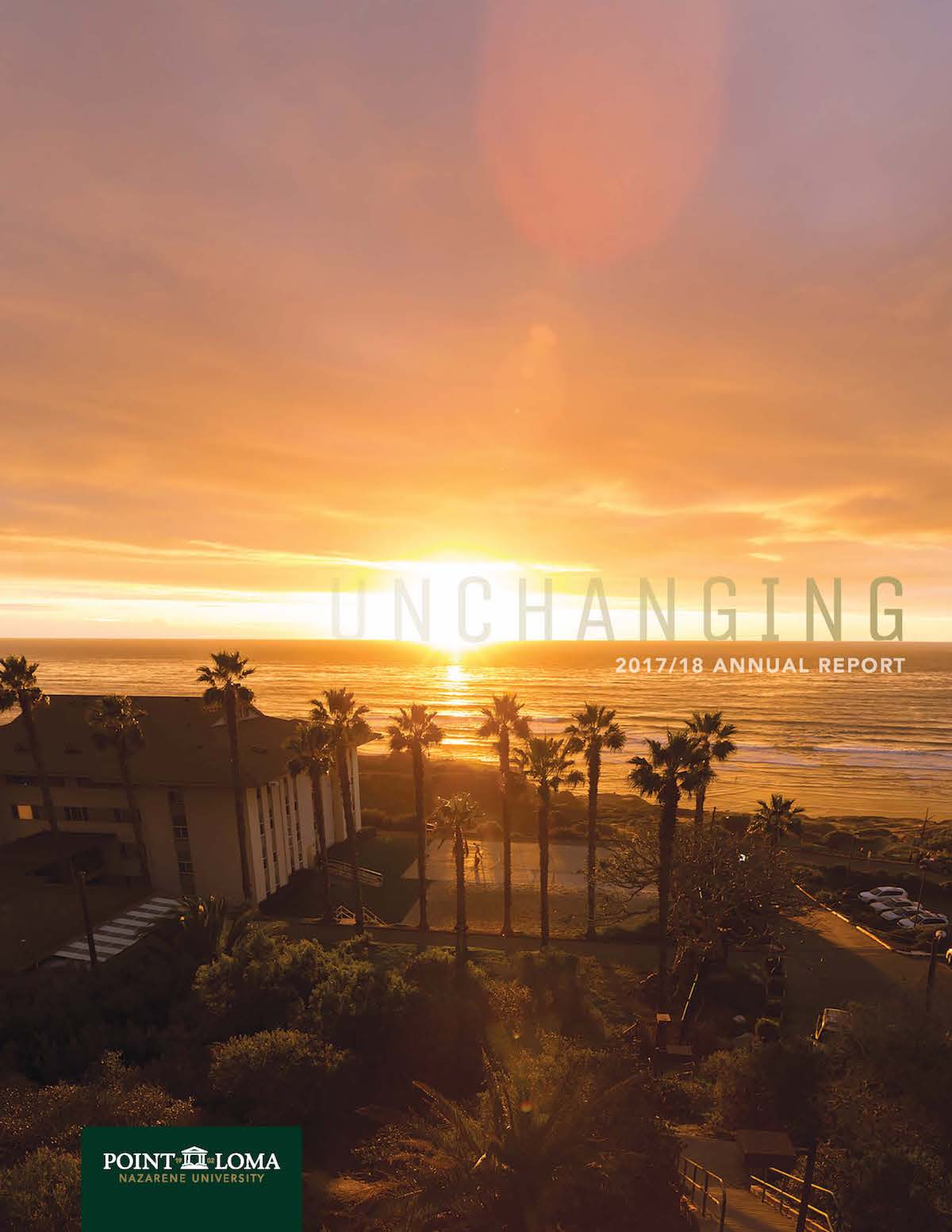 [Un]Changing
PLNU Annual Report 2017–18 
Download PDF
---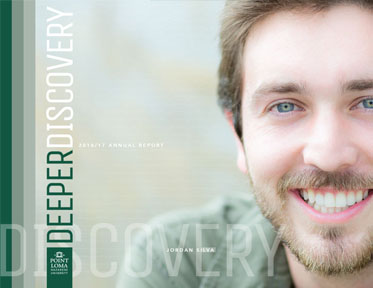 Deeper Discovery
PLNU Annual Report 2016–17 
Download PDF
 
---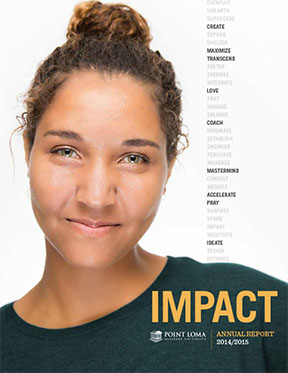 Impact
PLNU Annual Report 2014–15 
Download PDF 
 
---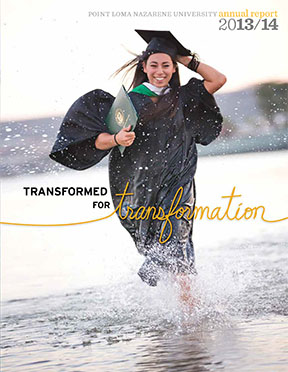 Transformed for Transformation
PLNU Annual Report 2013–14
Download PDF