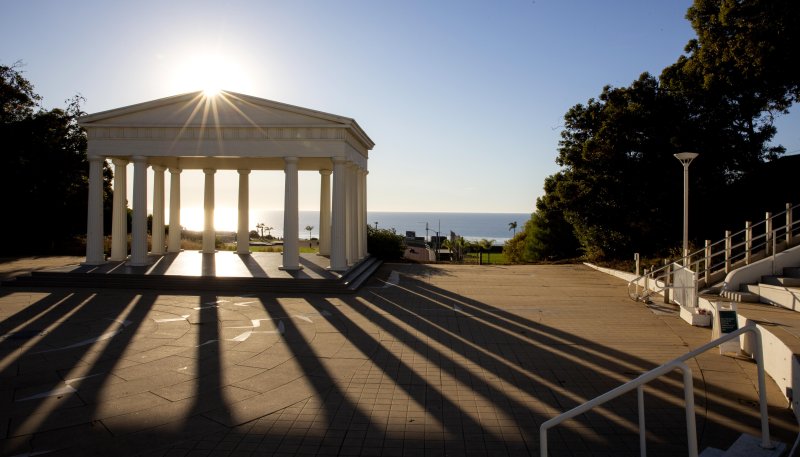 The undergraduate semester is underway! Following onboard testing and move-in, classes began March 1, in a variety of modalities in accordance with the State of California's Blueprint for a Safer Economy and industry guidance from the California Department of Public Health for Institutes of Higher Education.
All undergraduate students who plan to live, learn, or work on campus were required to take an initial COVID-19 test between February 18 and March 1, 2021 in coordination with their return to campus. Staff and faculty reporting to campus were also offered the opportunity to test. Of the 2,365 student tests completed, 6 positive results were identified, for an intake positivity rate of 0.25%. There are currently only 5 active cases within the PLNU student community. 
Weekly surveillance testing - periodic asymptomatic testing at 50% of campus population - will begin on March 2, and continue indefinitely for students, faculty, and staff reporting to a PLNU campus. Individuals may request a test if they are showing COVID-19 symptoms. In addition, we will facilitate testing on any student or employee that is considered an exposure. 
Our testing protocol, together with symptom monitoring and consistent use of face coverings, will be an important step toward continuing the semester together, learning and living together in community. Please remain diligent in following the three W's: wear a face covering, wash your hands, and watch your distance from others whenever possible.
PLNU continues to work closely with the County of San Diego and public health experts to inform current operations and future decisions. This successful campus return for the spring semester affirms our plans for an in-person Fall 2021 semester at PLNU. You can learn more about our plans for the current semester on this website and review our complete plan here.